2020 Was the Year We Demanded More From Fashion Brands — Let's Keep That Same Energy in 2021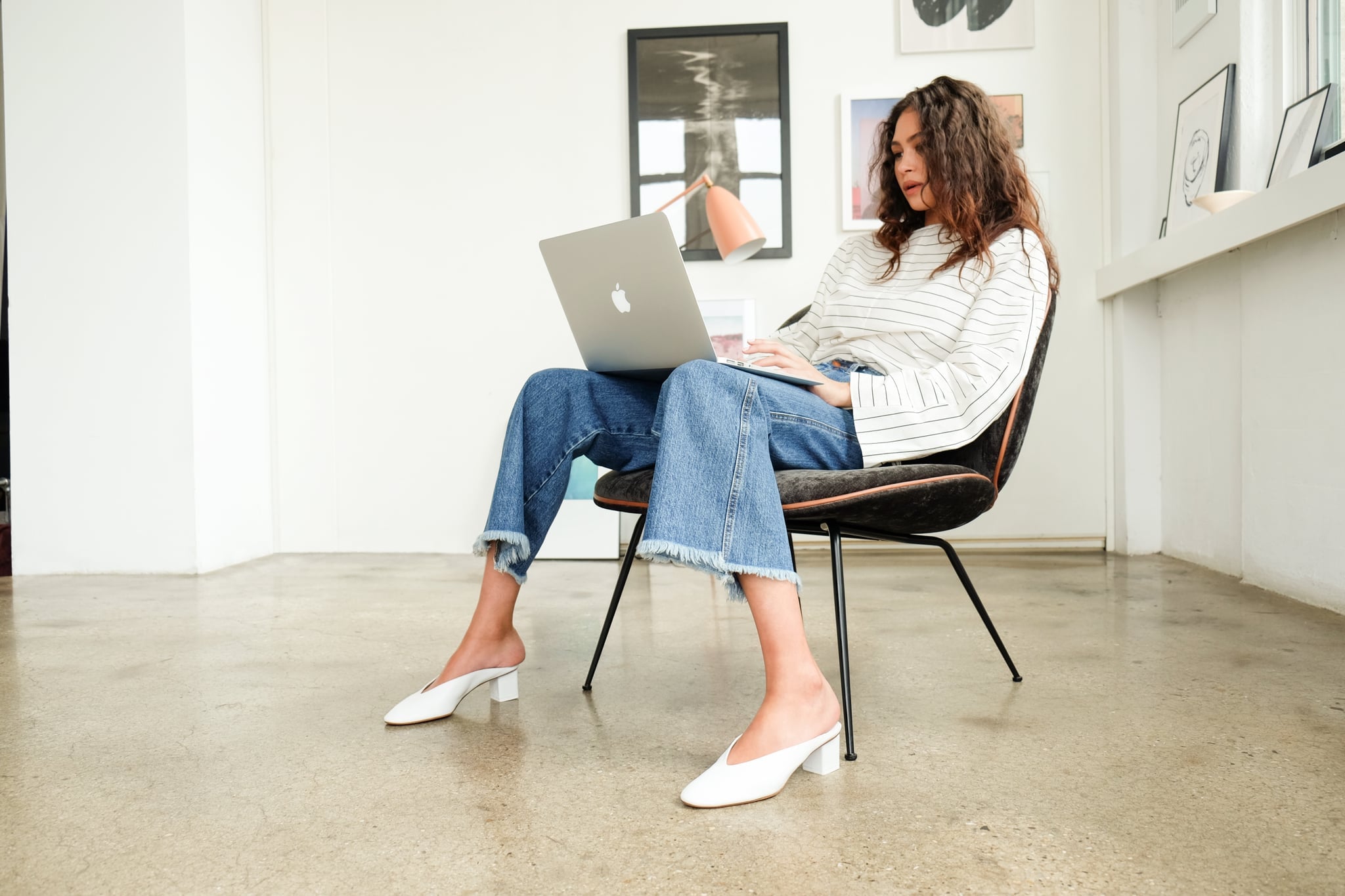 Although 2020 has been difficult, the year awakened us to blindspots that fashion brands have and taught us a valuable lesson in where we spend our dollars. Every time I've made a purchase this year, I chose to see it as an extension of my beliefs and only supported companies that shared my values. I value companies that put people, animals, and the environment first. I value companies that work to dismantle systemic racism and grant the same opportunities to people regardless of their race or gender. I believe the impression these brands have left on consumers is too great to ignore. My hope is that shoppers will not retreat back to old ways or mindsets that cause them to put convenience first in the new year. Scroll down for some useful reminders that should encourage you to do your part when it comes to shopping smart.
The Truth About Fast Fashion
The global fashion industry produces nearly four billion metric tons of greenhouse gas emissions. Much of that comes from fast fashion, or the trendy runway-inspired garments that are produced and end up in stores at rapid speeds. Because items are produced at high speed, fast fashion brands often cut corners on quality of materials and compromise safety and conditions for labor workers. Half of the total fast fashion products produced usually end up in landfills every year. "Nothing actually costs five dollars," Danielle James, founder of peer-to-peer shopping platform Model Citizen tells POPSUGAR. "If something is cheap, it means someone or our planet paid the price." Model Citizen is passionate about prolonging the life of a garment, whereas most people would probably dispose of it.
Living in yoga pants and sweatpants for the past nine months, I've been redefining my relationship with consumption. I've realized that although fast fashion pieces are stylish and wallet-friendly, the consumption habits I've cultivated over the years are unsustainable and the climate crisis is not going away. And I'm not alone. Searches for "sustainability" and "minimizing carbon footprint" were higher than ever before in 2020. People are learning why we can no longer consume for the sake of consuming. Staying home was a great opportunity to slow consumption and break the fast fashion cycle. Impulse shopping and the constant new stream of merchandise got us here, and it's up to us, the customers, to rewire the system. Sustainability should be practiced through the entire supply chain: design to labor, mass production to transit, and then prolonging the life of a garment.
Source: Read Full Article