FYI, the Sale of Counterfeit Beauty Products Has Increased 136% This Year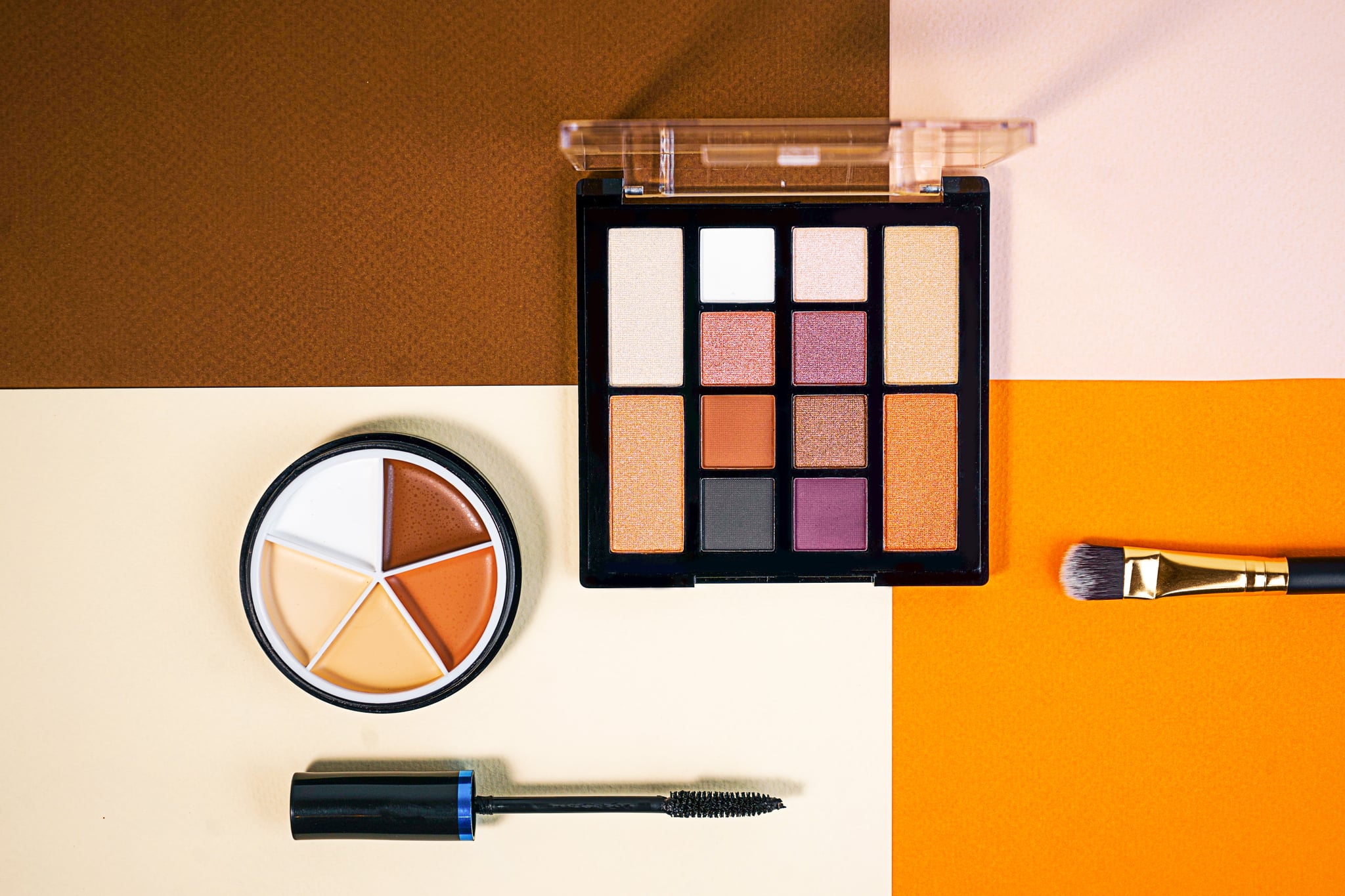 The COVID-19 pandemic has had a dramatic effect on the way we shop for beauty products. Over a year ago, online shopping was a mindless luxury, something we did from our couches or desks when we were bored, distracted, or just couldn't be bothered with walking into a Sephora and swatching 10 different shades of lipstick. By spring 2020, though, as half the country's beauty stores shut down at the start of the pandemic, online shopping quickly became the only option for those social distancing in cities adhering to shelter-in-place orders, and as a result, ecommerce saw a 68 percent growth in year-over-year revenue through March and April.
"During COVID-19, people couldn't go to beauty salons to get their hair done or other beauty treatments," Daniel Shapiro, vice president of brand relationships at the intellectual property protection software company Red Points, told POPSUGAR. "Then, people had to find online 'do it yourself' products."
Being able to purchase your favorite beauty products with the click of a button is great, but there's a dark side to the COVID-induced online shopping boom of the past year: a rise in the sale of counterfeit beauty products. According to data collected by Red Points, the sale of counterfeit hair- and skin-care products increased 136 percent year-over-year by April 2021.
"Counterfeiting is an issue that has plagued the industry for many years," Shapiro said. "However, COVID-19 accelerated ecommerce, and consequently counterfeits have increased at a lightning speed. Beyond the obvious reputational and revenue damages counterfeit products can have on a business, in some cases, it can pose an even greater threat to customers' health and safety."
The counterfeits in question are often dupes and knockoffs of everyday items like Dove soap, for example, and are typically produced in China and Southeast Asia. They're prevalent on large retail sites like Amazon, which is home to millions of third-party sellers, but that isn't to say that all of them are marketing fakes. As part of its attempts to crack down on fake, unregulated products, Amazon launched an initiative called Project Zero in 2019, and its main mission has been to remove all counterfeits from the platform. In a recent report, the site revealed that it had blocked the attempted listings of 10 billion counterfeit products and seized more than two million fakes that were sent to its fulfillment centers to be shipped to customers in 2020. In the past year, Amazon has also employed 10,000 people and invested $700 million into keeping its stores safe from fraud.
Shapiro and Red Points work with brands on how to make sure their products aren't easily copied and sold by unauthorized parties, but they're also hoping to educate consumers on how to spot a counterfeit item.
"Brands can highlight aspects of their product that are the most difficult for counterfeiters to copy perfectly," Shapiro said. "This can include special details on the item's packaging, special security tags, or integrated technology such as blockchain, stitching, and fabric on fashion products, serial codes, and any other relevant product details."
If you're a consumer buying a product on any website other than the brand's official website, it helps to compare prices and check out what else the seller is offering.
"As counterfeiters' biggest advantage over their legal competition is to undercut them on price, brands can outline clear pricing guidelines, under which any product sold would be counterfeit," Shapiro said. "The other products a seller has in stock is another good determiner of authenticity. Selling a limited range of products is often indicative of counterfeiting."
Another key indicator, according to Shapiro, is the safety of the website, as most established brands will likely have quality site security. "This is generally shown with a padlock to the left of the URL in a browser," he said. "This is an important indicator of authenticity."
Source: Read Full Article