Ganni's Fall 2021 Collection Is Inspired by Princess Diana and '90s Teen Angst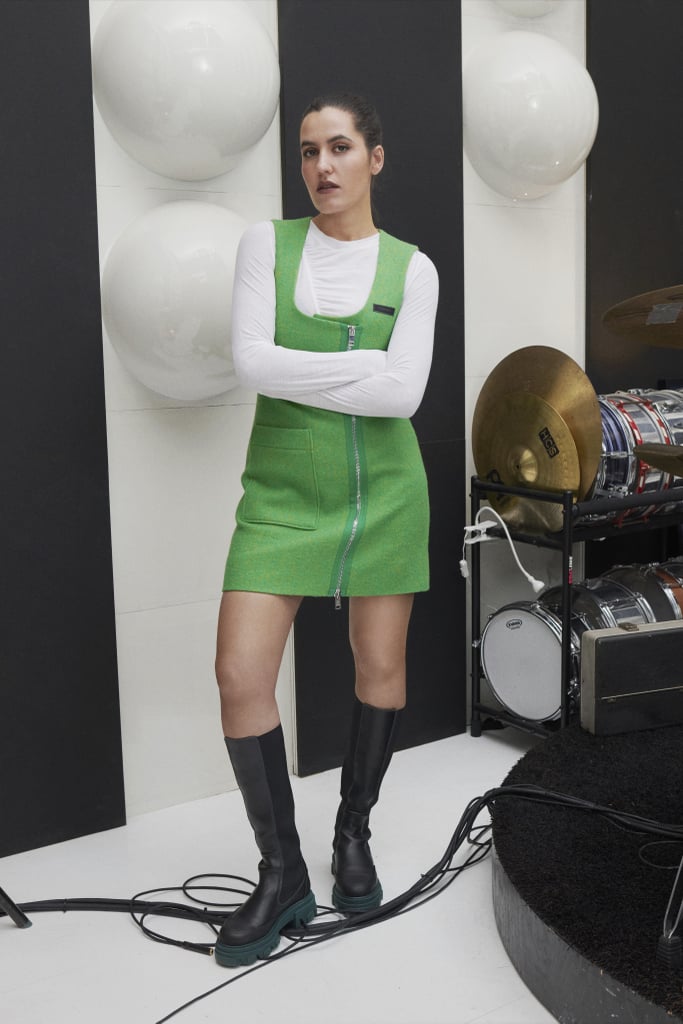 Ganni's Fall 2021 Collection Is Inspired by Princess Diana and '90s Teen Angst

Danish fashion brand Ganni presented its fall/winter 2021 collection as a livestream performance featuring three very cool women musicians — Zsela, Deb Never, and Coco O. The trio wore full looks from the brand while covering some of the creative director's favorite songs mixed with their own material. The collection, titled Love Forever, is inspired by floral pieces worn by Princess Diana and angsty shades of '90s slime green for channeling your inner main character.
"It has something new to offer, but there is a fundamental Ganni DNA present throughout," said Ganni Creative Director Ditte Reffstrup in a press statement. "It feels familiar in a good way, like meeting old friends." Familiar is correct: when flipping through the vibrant and slightly nostalgic looks from Ganni Love Forever, we couldn't help but to think of angsty '90s teen cartoons like Daria, Nickelodeon color palettes, and raiding the racks of pinstriped clothes at Hot Topic. Equally so, the collection continues Ganni's signature prairie aesthetic with a few hints of floral and pastel, but kept grounded with a heavy hand of chocolate tones.
We love that Ganni has evolved its oversize peter pan or puritan collars, to a much sharper winged collar that resembles Prudence Blackwood's signature look in Chilling Adventures of Sabrina. We're also inspired by the brand's various interpretations of 2021 denim trends, including cocoon shapes, patchwork details, white jeans, '70s flares, and cropped fits. The creative director, Reffstrup, is most proud of the ruching and draping on blouses and dresses; and the texture of the quilting on leather pieces and outerwear.
In addition to launching Ganni Love Forever, the brand is continuing its rental collection through Ganni Repeat, and titled Ganni Love For-Ever. During Copenhagen Fashion Week, the fall/winter 2021 stage collection will be available to rent in the UK and Denmark. It includes 26 pieces of custom designs that reuses and reworks styles and fabrics from previous Ganni collections. Inspired by a musician's eclectic stage looks, we can see Ganni Love For-Ever fitting perfectly in Elton John's Rocketman.
Ahead, get a closer look at both collections.
Source: Read Full Article