Hamcus FW20, "EDEN," Imagines Oil-Drenched Apocalyptic Layers
It's difficult to perceive Hamcus's heavily-layered looks outside of the realm of science fiction; textural treatments, dramatic proportions and adventurous outerwear takes the Chinese brand's seasonal wares from merely progressive to downright experimental. Yet, as demonstrated by EDEN, its Fall/Winter 2020 offering, beneath the progressive shapes is a selection of accessible staples elevated by special treatments and relaxed cuts.
Dressed like extras in Dune, a cast of models highlight what Hamcus describes as "the final chapter of dust universe['s] storyline season 1." Incorporating over 100 unique pieces, the expansive collection is inspired by "neo-apocalyptic brutalism," which informs the technical dye processes that grant hoodies, jackets, trousers, vests, shirts and hats their uniquely faded colors.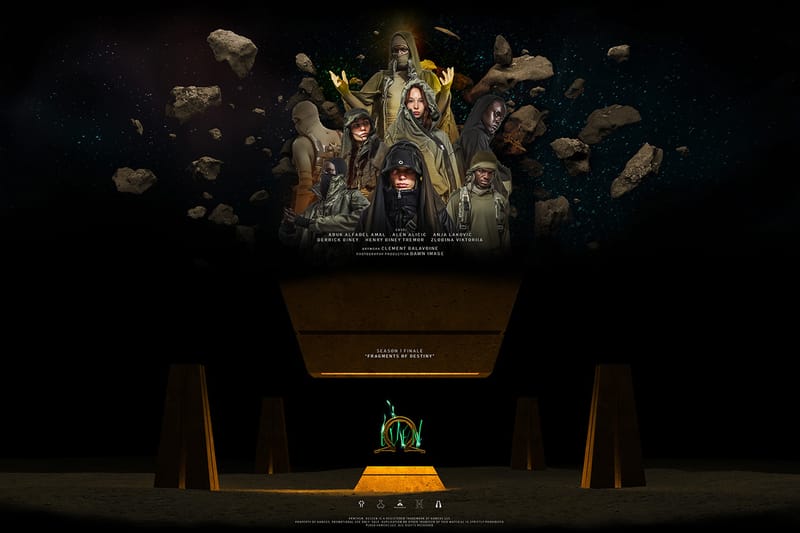 Elsewhere, raw-seamed layering pieces and pants accompany textured cotton, nylon and wool base layers and headgear, stacked atop jumpsuits, flight jackets and anatomical cargo pants. Realized in mostly earth tones, "EDEN" also offers a host of black, white and gray items that lend some much-needed accessibility to the envelope-pushing wares, the latter of which include shapeless anoraks, ragged multi-layer jackets and extreme drop-crotch sweatpants.
Expect the brand's seasonal styling to soon arrive on HAMCUS' website and stockists like FASCINATE and Shop Untitled.
A comparatively conventional approach to technical clothing informs TIGHTBOOTH's FW20 collection.
Source: Read Full Article