I Tried the $12 Hair Dye That's All Over Instagram, and the Results Were Red Hot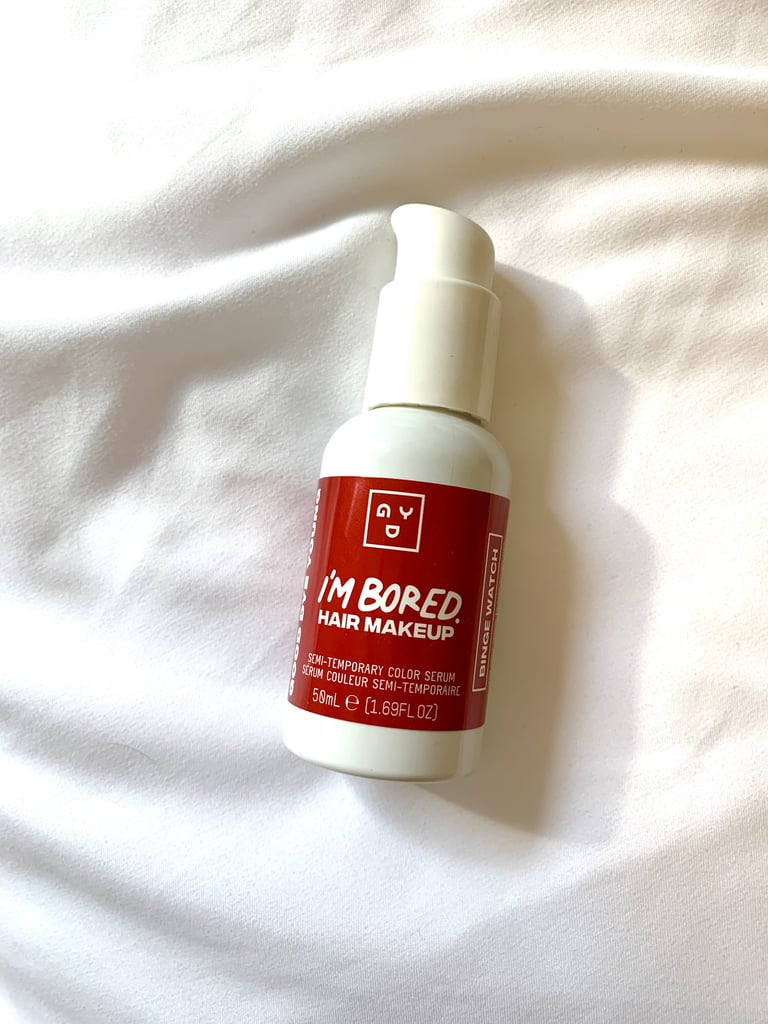 I Tried the $12 Hair Dye That's All Over Instagram, and the Results Were Red Hot

There comes a time when the highlights, lowlights, babylights, and balayage just aren't enough but when bangs, bobs, and buzz cuts are too much. So where's the sweet spot for someone who wants to do something different with their hair? Red-hot temporary hair dye.
As someone who has had the same cut and color for years, the thought of making a permanent change was too daunting. That's why, when I saw that Good Dye Young's collection of hair makeup was super affordable (I'm talking $12), I knew it was a sign. Dyeing my hair red has never been on the top of my list of things to do, but with remote work still in effect and a desire to add some spice to my life, I knew it was now or never.
A few fast facts about the product: Good Dye Young's hair makeup is vegan and cruelty-free, comes in five shades (rose gold, gray, periwinkle, purple, and red), and features hydrating ingredients like soy protein and aloe vera. The serum combines salon-grade pigments with a conditioning formula that deposits a semitemporary color that comes out in two to six washes. Just a note that three of the colors are meant for blondes (rose gold, gray, and periwinkle) while two are meant for darker shades (purple and red), and the brand recommends you use the appropriate dye for the appropriate hair color because the pigment load varies depending. (Translation: if you use the red hue that I used and you have light hair, it'll take way longer for the pigment to wash out.)
Check out the step-by-step process of how to use the hair makeup and a review of the product, and see the results for yourself.
Source: Read Full Article