If Danielle Bernstein's New Book Isn't About Fashion, What's It About Anyway?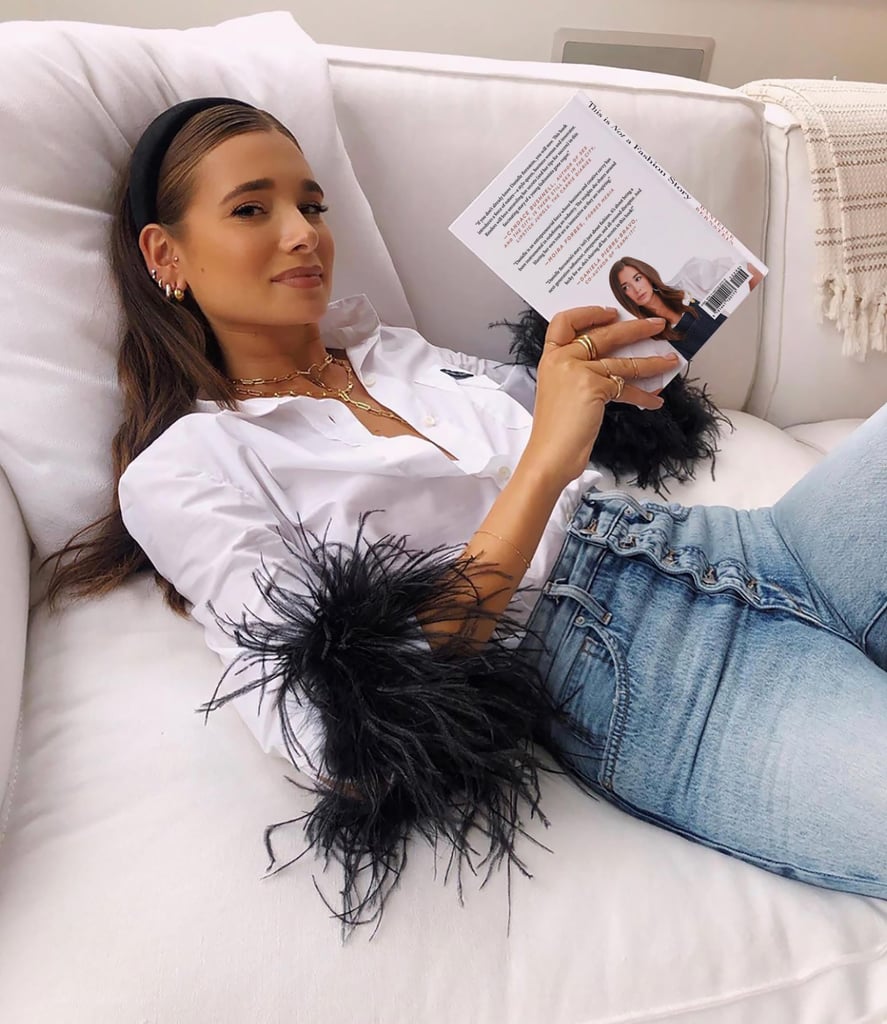 If Danielle Bernstein's New Book Isn't About Fashion, What's It About Anyway?

Danielle Bernstein runs her own successful business, having recently launched her own namesake label at Macy's and keeping many a closet satisfied with her signature brand of WeWoreWhat overalls, swimwear, and denim. At first, she was a young student learning the ropes in New York City, and that's exactly what her book, This Is Not a Fashion Story: Taking Chances, Breaking Rules, and Being a Boss in the Big City is about. Just like us, you might be surprised to learn that the non-fiction premise is not centered on her career in fashion, but largely on her love life and striving to reach her goals.
"This Is Not a Fashion Story started as a very different type of book five years ago after a very horrible break-up, and I decided to stop writing because I felt that I wasn't ready or had enough to share yet. Other goals of mine were to get on the Forbes 30 Under 30 list and to be featured in The New York Times, and I did both of those before the age of 25. My next goal is to become a New York Times best-selling author," Danielle told POPSUGAR.
Bernstein, who admits that her go-to writing outfit was sweatpants or silk pajamas, managed to focus on this project separately from her other endeavors, mostly on nights and weekends. Right now, she's celebrating the release of the book at home, where she's coming up with unique ways to rework her loungewear and also designing pieces her wardrobe is missing. Ahead, read an excerpt from the book that Danielle shared with us, and pick up your own copy on Amazon after the jump.
"My first years in the city were anything but chic. I spent more time shopping in bodegas than Balenciaga, more time riding the A train than in black cars. Most newcomers find New York overwhelming, and I was no exception. The noise, the chaos, the filth . . . this was nothing like the New York of my dreams. I quickly learned to love my city and all its flaws, but initially it was a shock to the senses. I spent those first months with a train ticket always in my purse, ready to flee the Big Bad City for the safety of my mother. (What can I say? The woman makes a mean lasagna.)"
Source: Read Full Article