Mary J. Blige on Her Skin-Care Journey: "It's a Process"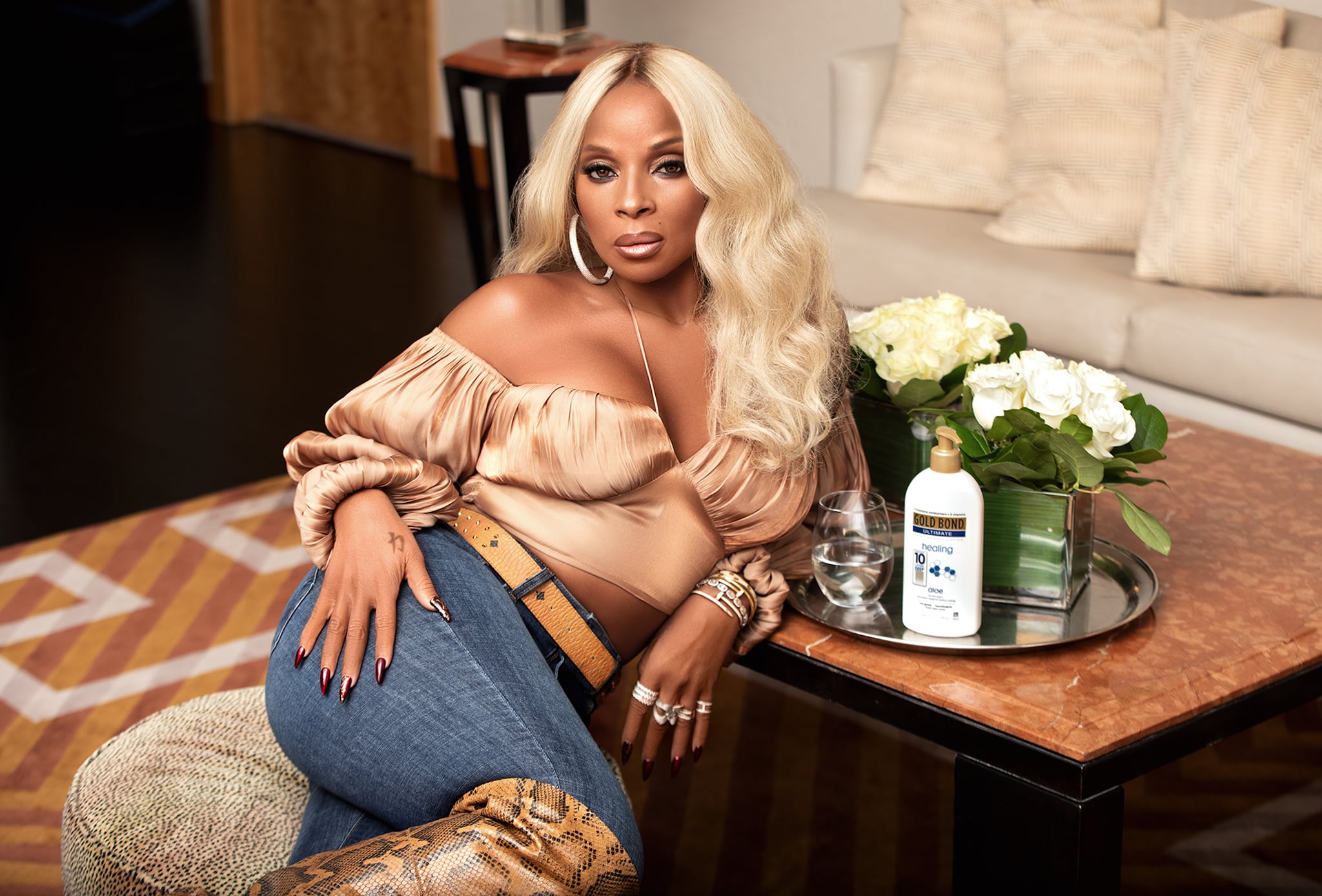 Skin care isn't a topic that Mary J. Blige has always been into. In fact, her journey to finding the right products for her has been a gradual one: "It was a thing that I did because I had to," she told POPSUGAR. "I didn't get deep into it. Now I'm really into [skin care] because I believe in Mary, and I love myself from the inside. It's a process."
The Grammy Award winner's process has evolved so much, she's recently partnered with Gold Bond for the brand's new #ChampionYourSkin campaign, celebrating Black stuntwomen in the entertainment industry and helping young girls of color pursue careers in the stunt industry.
"I'm kind of like my own stuntwoman in a lot of cases," Blige said. "I'm in hair and makeup a lot, so I make sure I take that makeup off every night and clean my skin very well. I drink a lot of water, I take vitamins, I train, and I just take care of it."
The partnership is just one example of how Blige has leaned into her skin-care routine since the start of her career. Now, she describes it as a "mandatory" practice and regularly books facials at least twice a month. "When I was younger, I wasn't doing any of that," she said. "I was using lotion and whatever from what I can remember, but I wasn't thinking about any facials, I wasn't thinking about any body scrubs. You just grow into that."
Aside from regular facials, Blige is quite the skin-care minimalist; these days, her full routine consists of only three steps. "Wash your face with whatever face cleanser you use, pat it dry, and put on your moisturizer or oil," she said. "I still do the same thing when I'm in a hurry, I just do it faster."
Source: Read Full Article