Palm Angels Rejoins Clarks for Printed and Platform Wallabees
This summer, Palm Angels enlisted Clarks for a set of printed Desert Boots and the pair have rejoined for Palm Angels' Western-themed Fall/Winter 2020 collection . Infused with historic Californian themes, the runway is anchored by the FW20 collaboration, which takes the form of three remixed Wallabee shoes, one of which has been transformed into a tall, fringed boot.
With five decades of history informing its design, the Wallabee — born in 1968 — hasn't changed much since its inception. Palm Angels' revision stays true to that ideology, only updating the original design with quiet intervention. Offered in black and lilac, the shoe's silhouette is the same, but it now sports moccasin construction and a restructured shape to match, which only slightly differs from that of a classic Wally. Two heavy pieces of English suede and leather grace the upper of the men's iteration, which is completed with a contrasting "Palm Angels" print.
1 of 9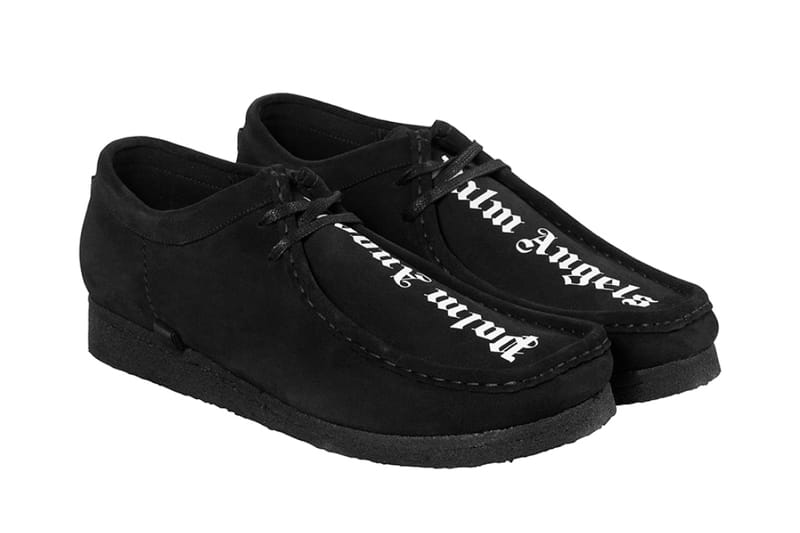 2 of 9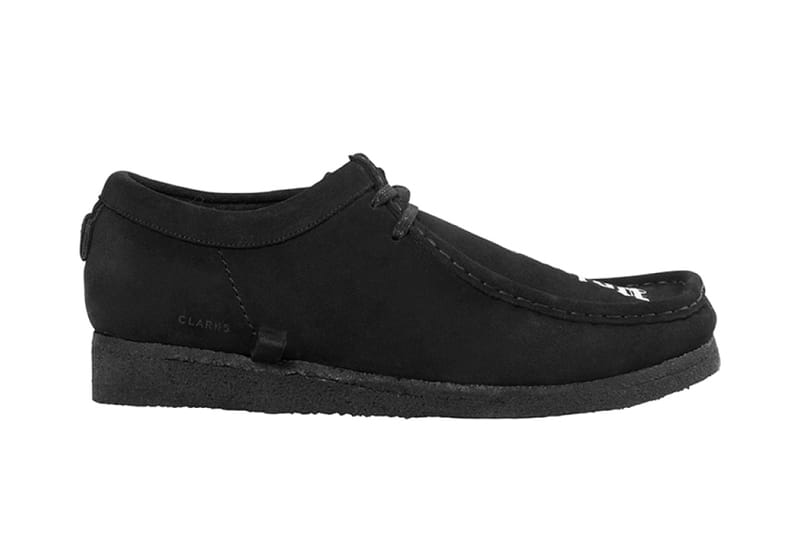 3 of 9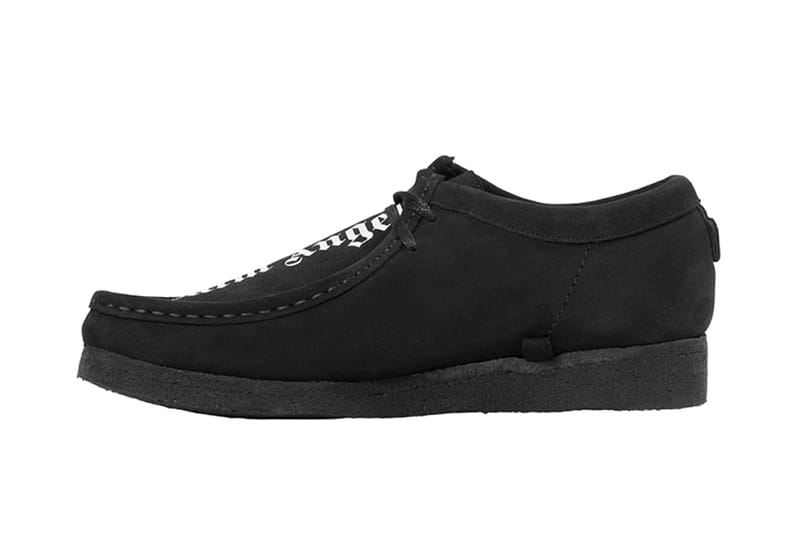 4 of 9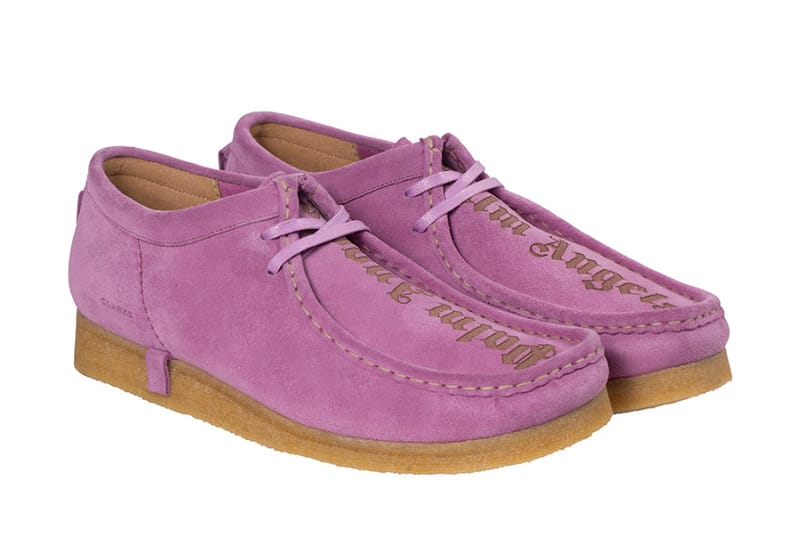 5 of 9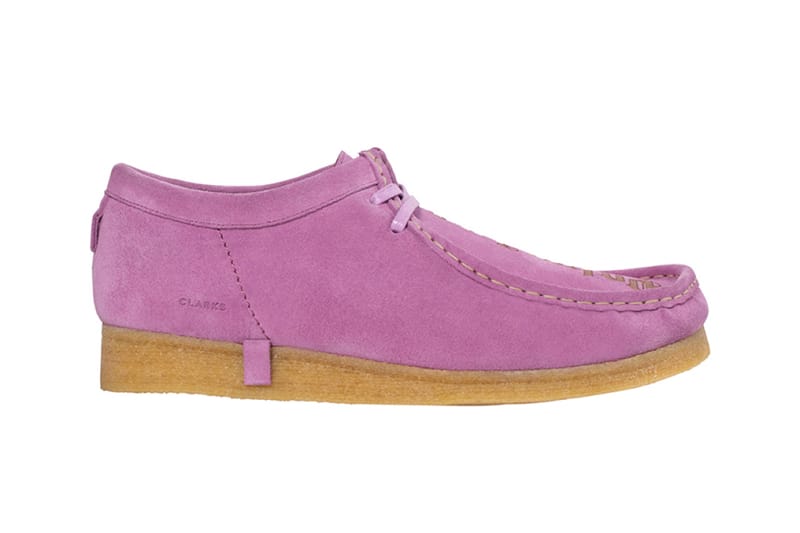 6 of 9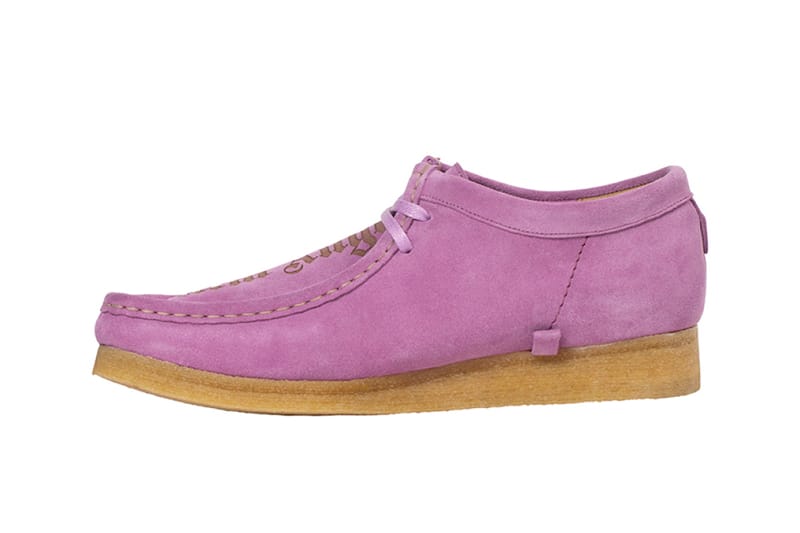 7 of 9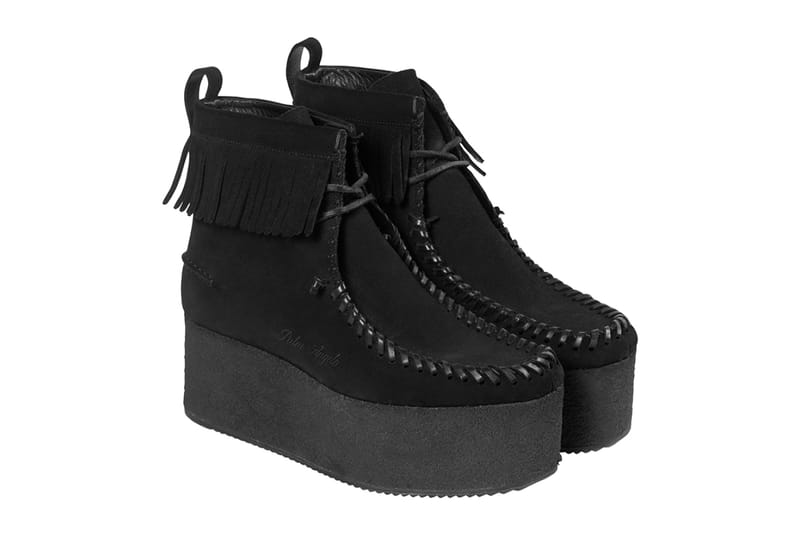 8 of 9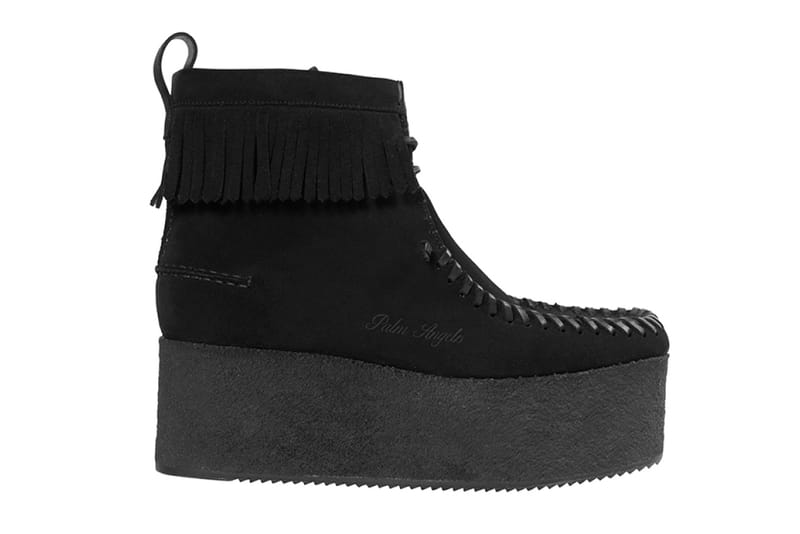 9 of 9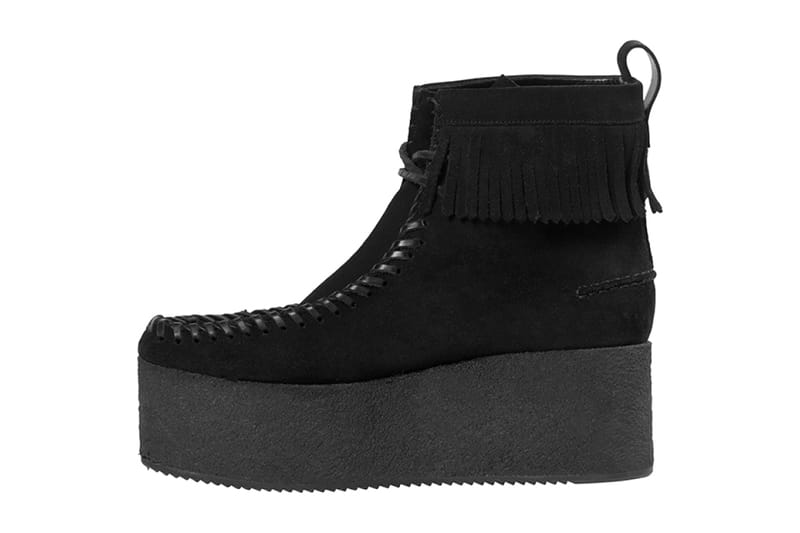 The women's style, however, is much more adventurous, with a natural rubber wedge sole and dangling fringes driving home the traditional influences. Offered exclusively in black, the enormous boot is much more clearly indebted to moccasins that came before, worn by trackers and trailfinders alike.
Shop the special Clarks shoes for $555 USD on Palm Angels' web store today, accompanied by a restock of the Desert Boots.
Recently, Clarks celebrated its heritage in a stylized Fall/Winter 2020 editorial.
Source: Read Full Article