What You Should Be Snacking On Now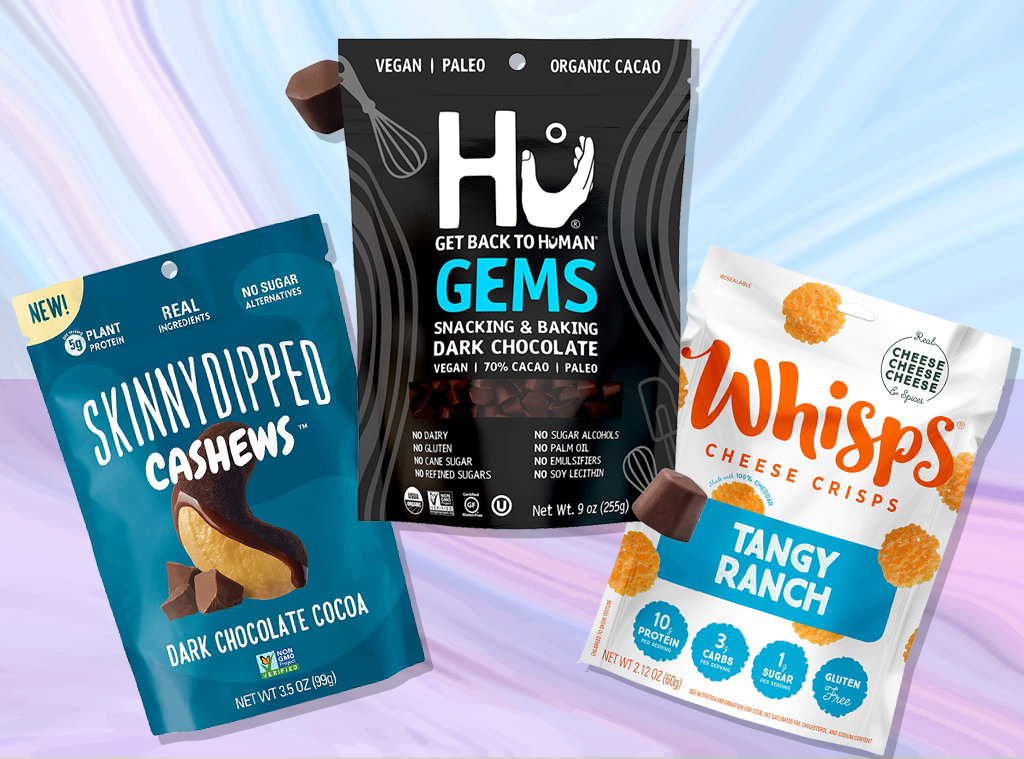 We love these products, and we hope you do too. E! has affiliate relationships, so we may get a small share of the revenue from your purchases. Items are sold by the retailer, not E!.
Have stay-at-home orders had you snacking your way through the day? Are you now bored of everything you've been eating to satisfy your sweet, salty, and savory needs? Us too, which is why we went on the hunt for some new snacks.
We found some fab whole food bars that are packed with protein, some crunchy, cheesy goodies that might be too good to be true, unique treats that may have replaced our old favorites for good, and of course, chocolate. Lots of chocolate.
Ready to mix up your snacking game? Then shop our picks below!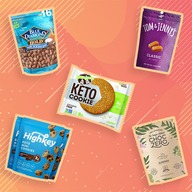 Read
15 Yummy, Crunchy, Sweet and Salty Keto Snacks You Can Buy Online
In case you didn't know, we really love Hu chocolate… and these are fast becoming a fan favorite, ranking as the #1 best selling snacking/baking chocolate on Amazon. They're good for snacking or baking… and while we can't speak to the baking, we can definitely speak to the snacking. These sweet morsels of dark chocolate goodness were so delicious, we had to ask a co-worker to take the bag away from us before we tore through the whole thing in one sitting. The best part? They're made with only three yummy ingredients.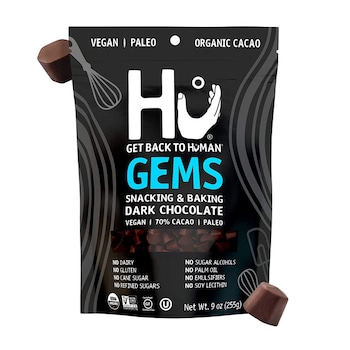 These delicious chips are crafted from real coconuts, toasted to perfection and lightly seasoned, satisfying both your sweet and salty needs. They're great as a standalone snack or as a topper to yogurt and smoothies. We dare you to stop at just one bag (trust us… you can't).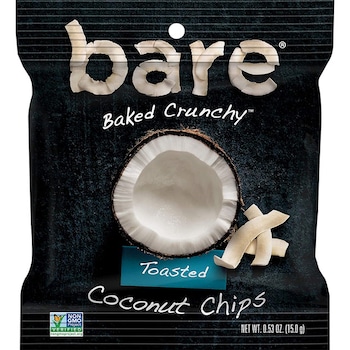 Whether you opt for the Dark Chocolate Cocoa or the Dark Chocolate Salted Caramel varietal, you'll be in good snacking hands with these sweet treats. Not only are they made with non-GMO ingredients, but their chocolate is ethically sourced.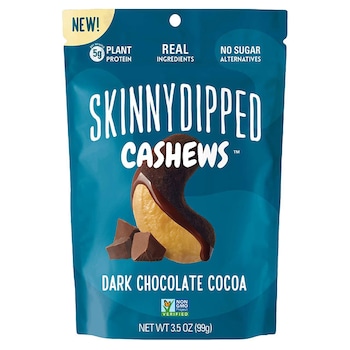 Keep on track with your keto diet with this cheesy snack, designed to satisfy salty, crunchy cravings with just 4g net carbs. Enjoy a delicious mix of crispy cheese bites, crunchy nuts and savory seasonings in a convenient snack pack that you can take on the go in two tasty flavors: Super Cheesy and Really Ranchy.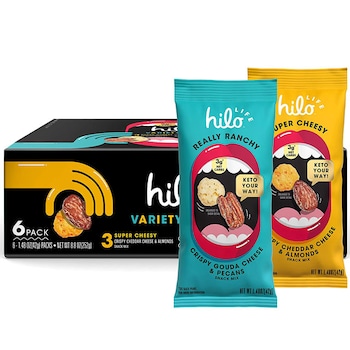 Still on the hunt for the perfect savory snack? These super crunchy, ultra cheesy puffs are made with real cheese and stone-ground corn. They're gluten-free and come in five different flavors, but we like the original classic best.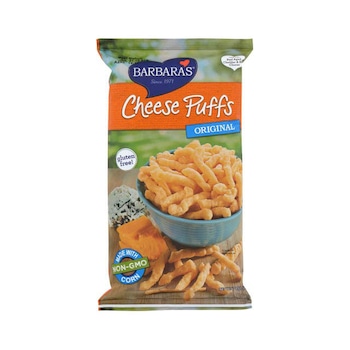 Available in 10 fab flavors, including Dark Chocolate & Peanut Butter, PB & J, Wild Blueberry & Pistachio and more, these tasty granola bars are each under 200 calories with 5g of protein, and they're gluten-free. Plus, for every purchase, This Saves Lives send a packet of life-saving food to a child in need.
Warning: these truffles are dangerous. They're irresistibly creamy and crafted from a deeply fruity, Dominican Republic 80 percent cocoa… and they're only 3g of sugar per truffle. As if that's not enough, they're made of simple, whole ingredients, they're fair trade and organic and they're low carb.
Crafted with USDA-inspected, 100 percent grass-fed beef and free of nitrites, MSG, gluten, antibiotics and added hormones, these individually wrapped mini beef sticks are the perfect protein-packed snack, whether you're on the go or just need a boost after a workout.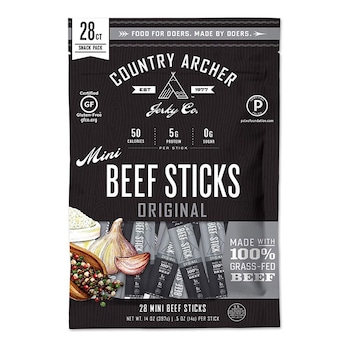 This snack checks all the boxes: Paleo, Whole30, gluten-free, and oh-so-delicious. Though there's a bunch of flavors you can choose from, we're partial to the Chocolate Sea Salt… and we love it in all its chewy goodness. And just like the wrapper says, it's made with minimal ingredients, so you know you're eating real, whole food.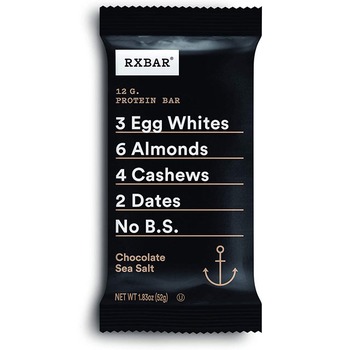 Made from a blend of corn and sweet potato, these snackable crackers are fantastic on their own, and even better in dips and spreads of all kinds. Top 'em with cheese, swipe 'em in a tub of hummus, and enjoy their organic, gluten-free goodness.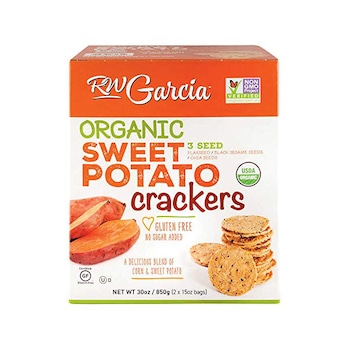 Dare we say these salty crunchy puffs have replaced popcorn for us? 'Cause they have. A little smoky with just the right amount of salt, these popped water lily seeds offer 67% less fat and 20% less calories than popcorn, and siz grams of vegetarian protein. They're also Paleo and Whole30 compliant, gluten free, sugar free, grain and corn free, vegan and certified non GMO.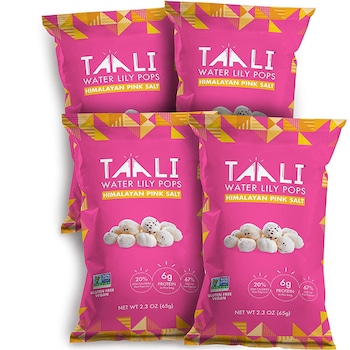 If you haven't jumped on the Whisps bandwagon yet, now's the time, 'cause they just launched a couple new flavors. Our fave is the Tangy Ranch, which complements the cheesy goodness of this unique snack. Each crisp is baked in small batches by master cheesemakers, and not only is it keto-friendly and gluten-free, they're also low carb, vegetarian friendly, peanut free and lactose-free.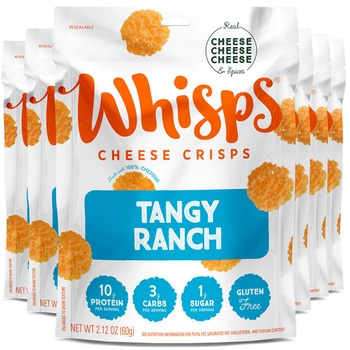 These nifty little snacks are fueled by the lupini bean, which offer three times more protein than eggs and three times more fiber than oats. Lupii Bites are made with minimally processed whole foods, have only five to six ingredients, and come in three delicious flavors: Peanut Butter Cacao Nib, Almond Butter Cinnamon Raisin, and Tahini Lemon Cranberry. Yum!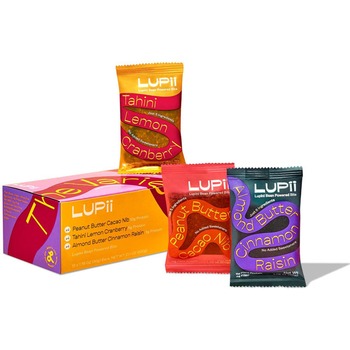 Need more snacking inspiration? Try 11 sweet, salty, crunchy and chewy Paleo snacks or 15 spicy, sweet, savory and salty low-carb snacks!
Source: Read Full Article