Why I Want to Buy These $37 Old Navy Trouser Shorts in Every Color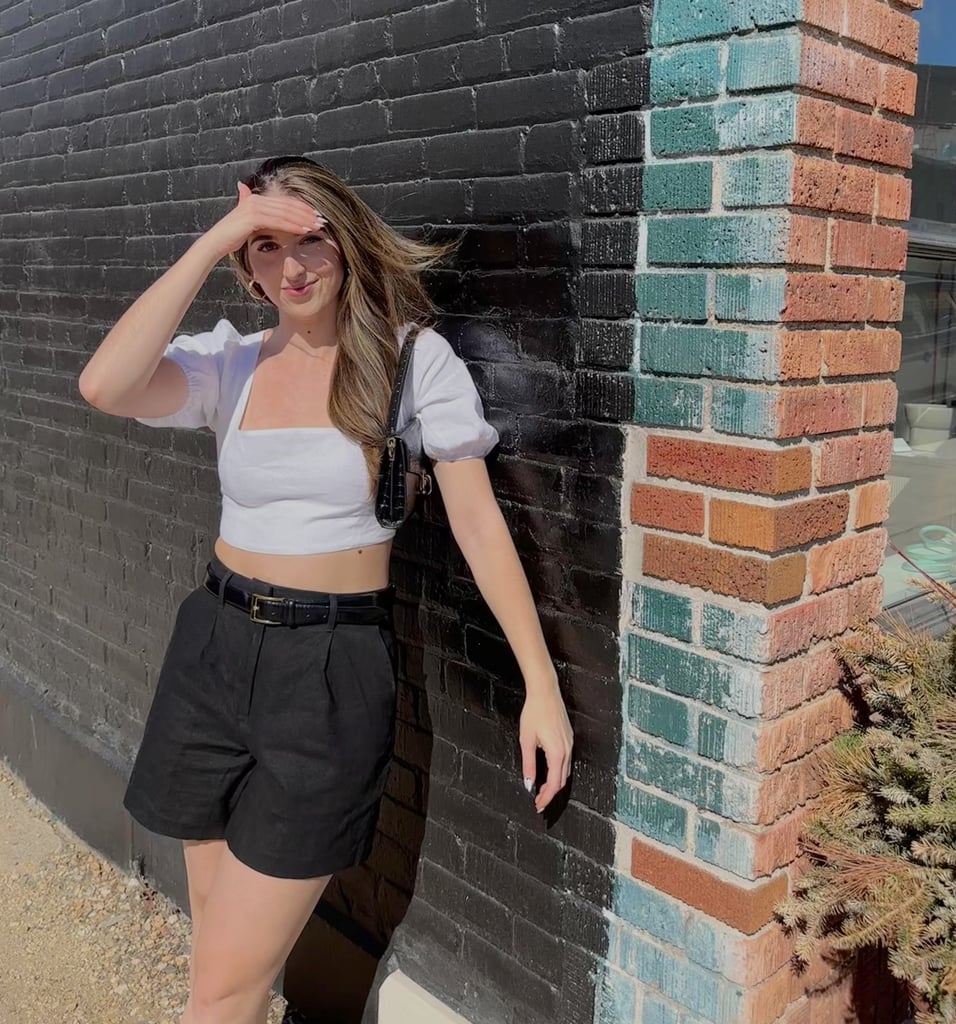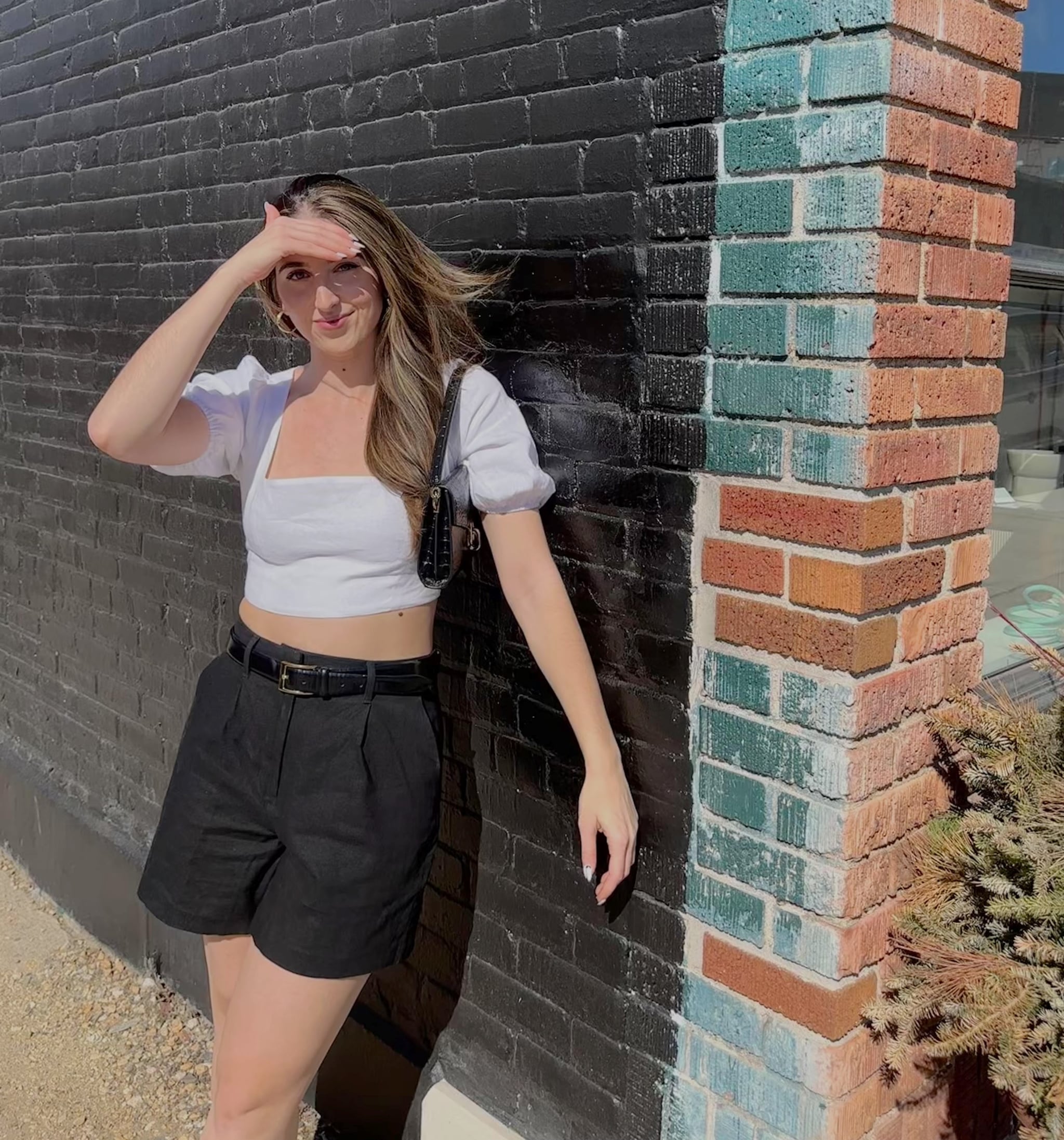 I'm one of the few people who didn't commit to the tailored trouser trend this past winter (which isn't something I'm proud to admit, by the way). As someone who works from home, I haven't had much reason to wear formal pants around my apartment. But now that the weather is warming up, I have my eye on the summer version: tailored shorts. They're the perfect balance of functional and stylish, something I can wear a bit more casually than trousers without feeling overdressed. So when I came across the Old Navy Extra High-Waisted Taylor Linen-Blend Trouser Shorts ($37) while looking at the brand's new arrivals for April, it was no question that they were meant to be mine. I ordered size medium in black, and spoiler alert: I love them as much as I had hoped. Ahead, I share everything you need to know about the chic style to determine whether you need to add them to your cart for spring and summer, too.
What I Love About the Old Navy Linen-Blend Trouser Shorts
What I love most about these shorts is their versatility. I've worn them in both casual settings (read: to type on my computer from my office all day) and to nice dinners with friends — and they complemented both outfits perfectly. At home, I wore them with a plain white T-Shirt, and to go out, I dressed them up with a puff-sleeve blouse and a croc shoulder bag.
I'm also a big fan of the fabric. These shorts are made of a linen-rayon blend that's soft to the touch and truthfully reminiscent of a pair of pajama bottoms. I could wear these all day (and night) without needing to take them off, and that's not something I can say about most shorts I own. And finally, you'll probably be thrilled to hear that these shorts have pockets — deep ones. What more could you ask for, really?
Not to sound irrationally obsessed (I am), but I might buy them in every color. (FYI: They also come in beige and lavender.)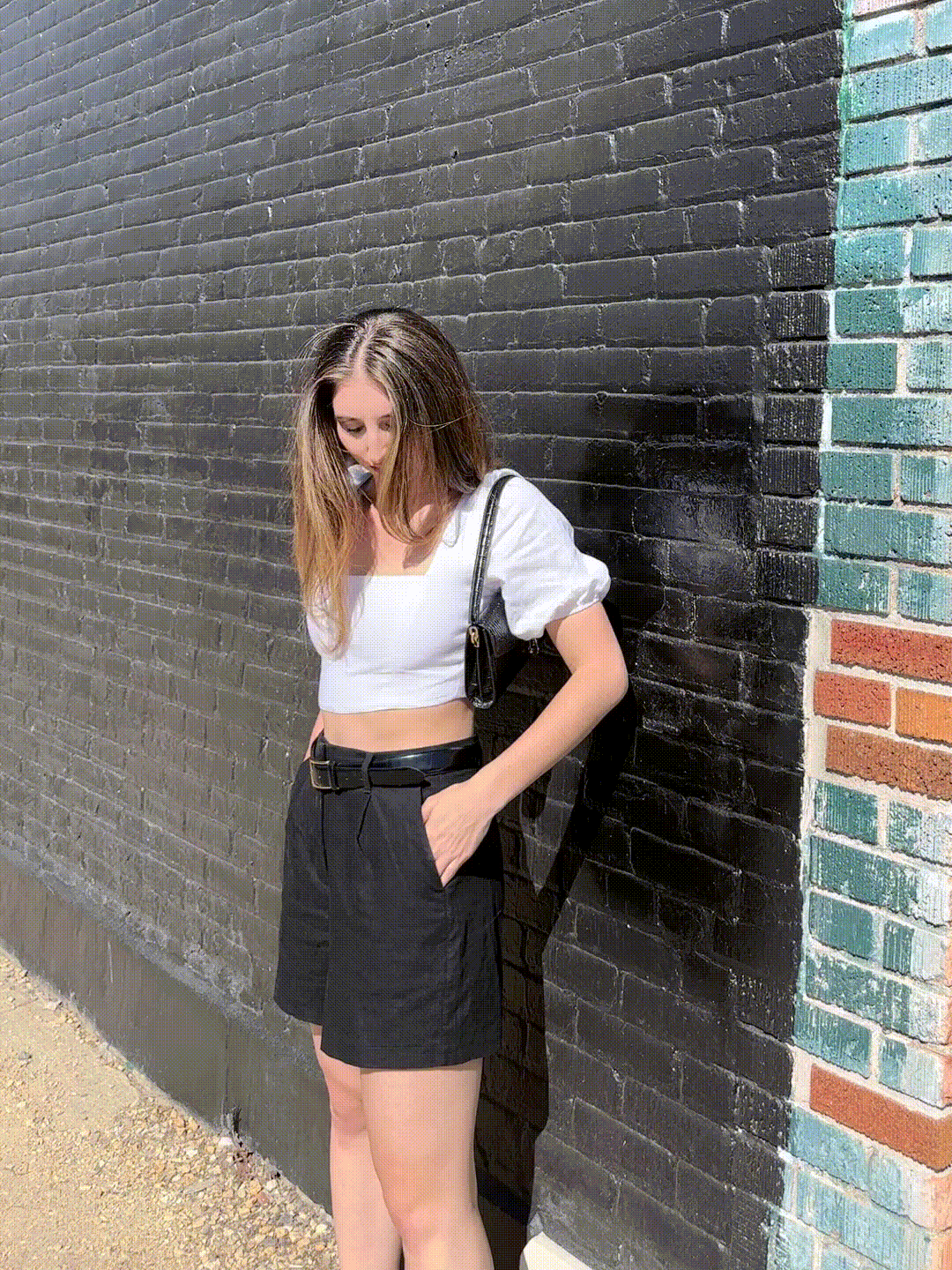 What's Worth Noting About the Old Navy Linen-Blend Trouser Shorts
One thing worth noting about these linen-blend shorts is that they boast a relaxed shape that flares out slightly at the thigh and an inseam of six inches which many shoppers consider long. These details lend themselves to a fit that's professional yet stylish. That said, this might not be everyone's ideal. One shopper who gave them four stars wasn't super fond of the slightly baggy silhouette. Another who gave them three stars felt the same, writing, "leg openings are very wide."
I also recommend paying close attention to the size guide featured on the trousers' product page. A consistent theme across the board for shoppers who gave them lower ratings is that they didn't fit right. Some found the waist too small; others found them much too big. If you're in-between sizes, consider trying them on in-store before committing to one size. Or, if you're placing an order online and torn between two sizes, it might be helpful to order a second size and keep which pair fits best.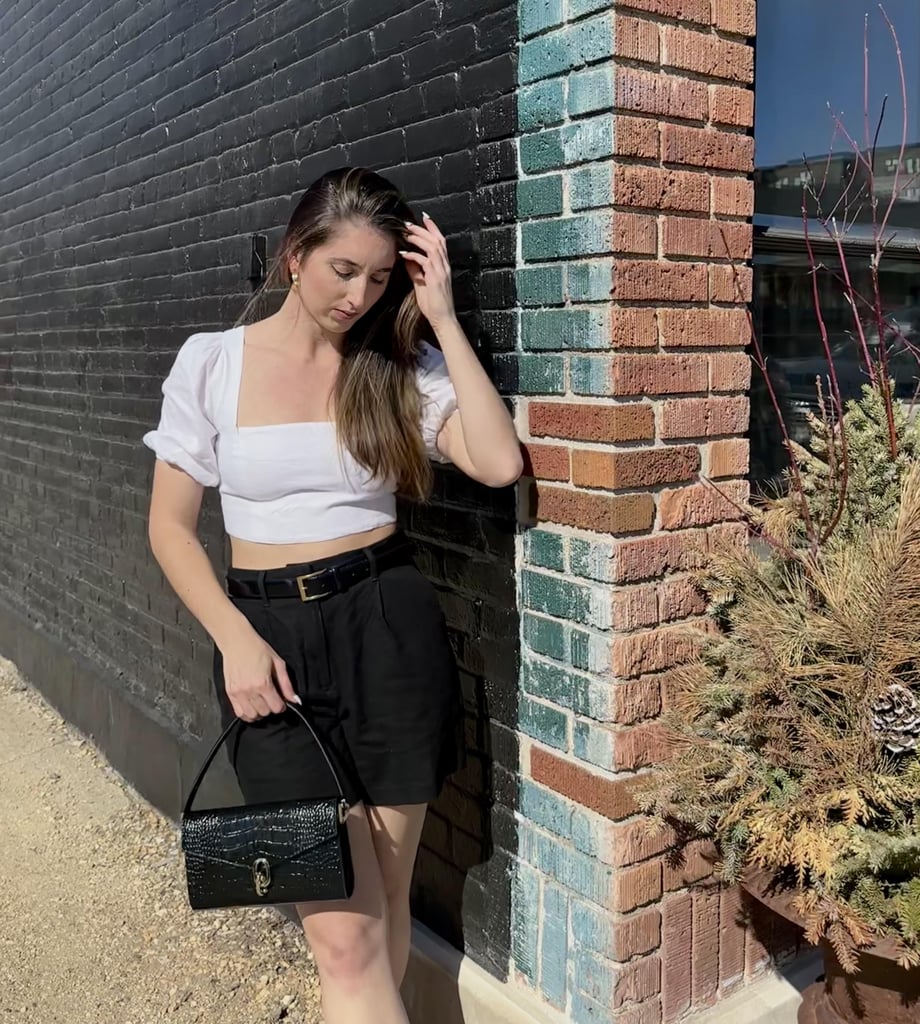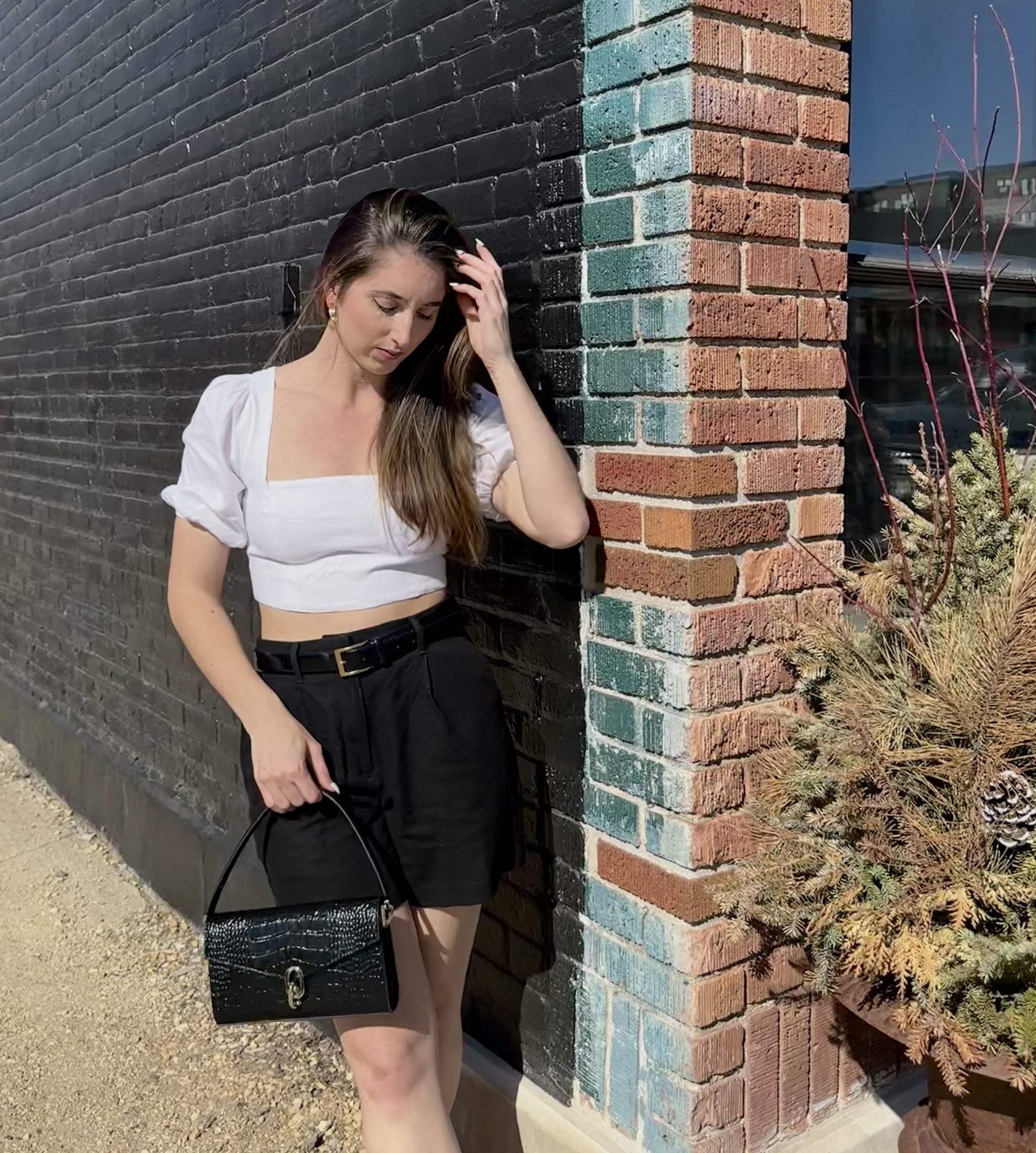 Who Are the Old Navy Linen-Blend Trouser Shorts for?
These linen-blend shorts are great for those looking for lightweight summer shorts suitable for both work and play. While denim shorts don't always lend themselves to a comfortable and professional fit, that's not the case with this versatile linen-blend silhouette: you can dress them up or down and, thus, save precious space in your closet in the process.
Additional Details About the Old Navy Linen-Blend Trouser Shorts
These shorts come in sizes XS-4X.
Complete the look with the matching Old Navy Double-Breasted Linen-Blend Suit Blazer ($65).
To keep these shorts in tip-top shape, the brand recommends machine washing them on a cold, gentle cycle and hanging them to dry.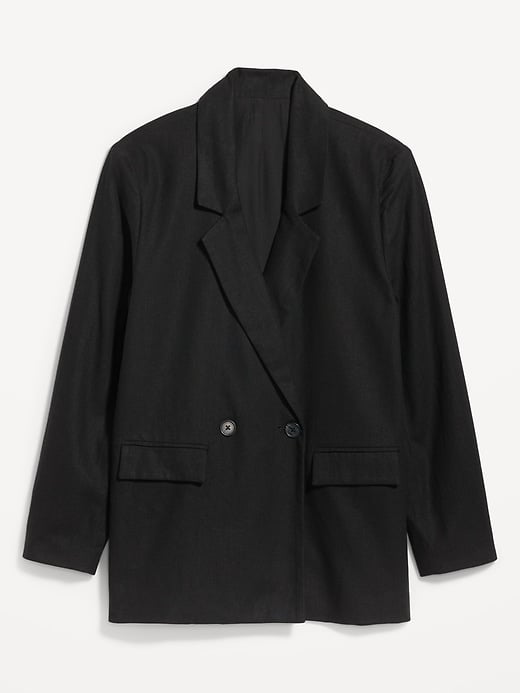 Source: Read Full Article