Alia Bhatt Joins Alec Baldwin to Read Harry Potter, but Who Is This Bollywood Star?
From Daniel Radcliffe to Kate McKinnon, notable celebrities are joining J.K. Rowing's Wizarding World to read from Harry Potter and the Philosopher's Stone. Alia Bhatt will read the eighth chapter of the book with Alec Baldwin. But who is Bhatt, and why is she famous?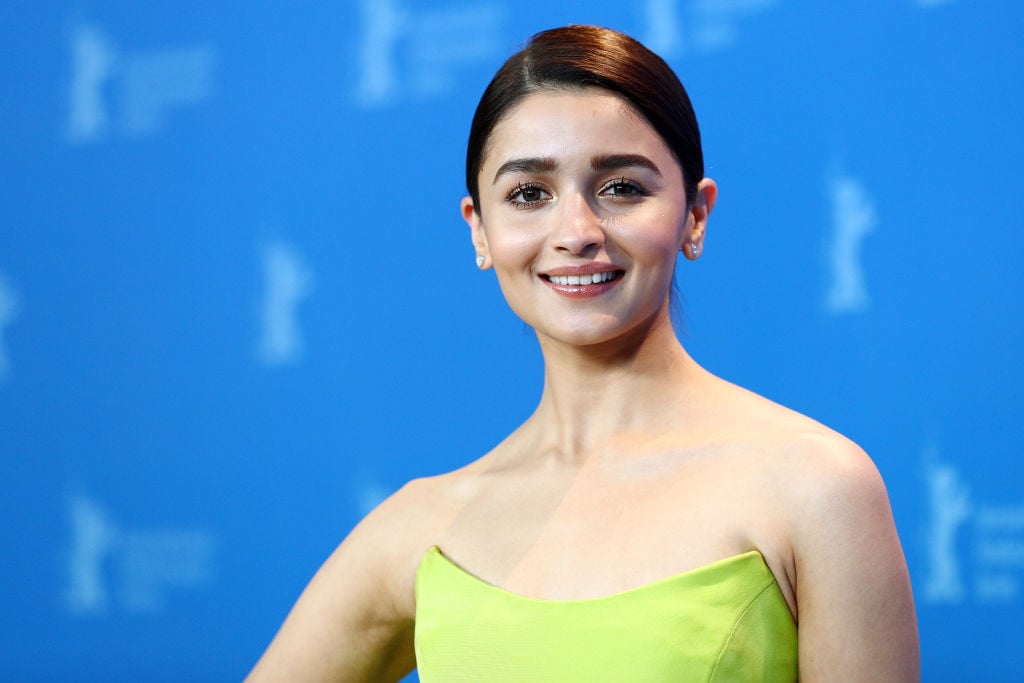 Alia Bhatt is a huge Bollywood star
She may not be well known in Hollywood, but in India, Alia Bhatt is considered Bollywood royalty. Her father, Mahesh Bhatt is a notable filmmaker, and her mother, Sonia Razdan, is an actress. Bhatt's older half-sister, Pooja, is also an actress, who lead numerous hit Bollywood films in the '90s.
Alia started her career at the age of when she appeared in a small role in one of her father's films. But her breakout role came in 2012, at the age of 19, with the big-budget feature, Student of the Year.
Since then, Bhatt has gone on to lead a number of hit Bollywood movies. Her compelling performances have earned her numerous accolades, including three Filmfare Awards. The 27-year-old was also recently recognized on Forbes' Asian '30 under 30′ list.
Alia Bhatt and Alec Baldwin read for J.K. Rowling's Harry Potter at Home Hub
In May, J.K. Rowling's Wizarding World website announced that some of the world's most celebrities would be reading from the author's beloved first novel, Harry Potter and the Philosopher's Stone. The initiative is part of Rowling's Harry Potter at Home Hub, a resource for teachers and families to find fun and educational Harry Potter content. 
Bhatt joined in on the fun and read from "Chapter 8: The Potions Master." The actress was joined by 30 Rock star Alec Baldwin and his daughter, Carmen. In a statement on the Wizarding World website, Bhatt revealed that she hadn't read the Harry Potter series until quarantine, but is now a huge fan. 
"It wasn't until lockdown in India that Harry, Hogwarts and the wizarding world became regular fixtures in my life," said Bhatt. "Somehow, despite the fierce insistence of my sister, life always intervened, and I never quite got around to befriending the books. But confined to my home – I journeyed to Hogwarts with Harry and was transported to a world of endless possibilities. And, just like magic, that was when I was asked to be a part of Harry Potter At Home. I didn't quite believe in magic until two months ago – but now – thanks to Harry, I do. 10 million points to Gryffindor."
RELATED: J.K. Rowling's New Harry Potter Hub Casts a Banishing Spell on Boredom
 Who else is reading from 'Harry Potter and the Philosopher's Stone'?
Plenty of notable celebrities have joined in to read from Harry Potter and the Philosopher's Stone. Daniel Radcliffe started off the video series reading "Chapter 1: The Boy Who Lived." And his franchise co-stars, Bonnie Wright and Evanna Lynch jumped in to read "Chapter 5: Diagon Alley."
Other stars that are reading for the project include Olivia Colman, Kate McKinnon, Jonathan Van Ness. Academy Award winner, Eddie Redmayne joined the project to read the third chapter. And numerous cast members from The Cursed Child have also hopped on to read.
To see Alia Bhatt and other stars read from Rowling's book, fans can head to the Wizarding World website.
Source: Read Full Article