Andy Cohen Honors Long-Time 'RHONY' Editor and COVID-19 Victim Peter Gamba
The world has already lost too many talented entertainers to COVID-19, including Fountains of Wayne songwriter Adam Schlesinger, actor Allen Garfield, and legendary singer John Prine, to name only a few. What makes the crisis all the more affecting is it has taken behind the scenes talent too. 
That includes Real Housewives of New York editor Peter Gamba, who died on April 1. The show goes on, as he would surely want, but the housewives and others associated with the show will sorely miss him.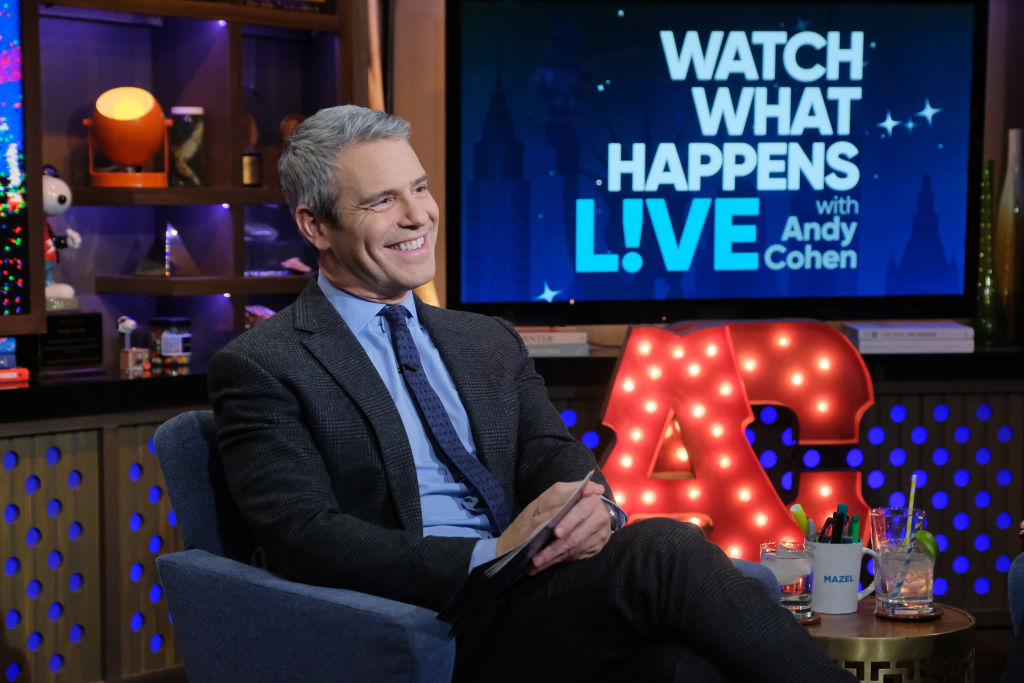 How many Real Housewives shows are there now?
All told, there have been no less than 10 Real Housewives locations in the United States; Orange County, New York City, Atlanta, New Jersey, Washington DC, Beverly Hills, Miami, Potomac, Dallas, and Salt Lake City. Orange County started it all in 2006 and has proven so popular there are even international installments. 
The idea was more or less to make soap operas for real, the irony being there are only four scripted soap operas left: The Young and the Restless, The Bold and the Beautiful, Days of our Lives and General Hospital. There has been more than double the number of Real Housewives shows. 
Real Housewives of New York came along in 2008, and Atlanta followed later that same year. New Jersey came next, in 2009, with DC starting in the second half of the year, although it only lasted one season. Beverly Hills came next, followed by Miami, Potomac and Dallas. Salt Lake was announced late last year. The notable names from the series include Vicki Gunvalson, Bethenny Frankel, NeNe Leakes, Kim Richards, and Denise Richards.
Who was Peter Gamba?
When Real Housewives of New York had its season premiere this month, it began with the announcement that Gamba had passed away. According to Page Six, the announcement was made by host Andy Cohen, who was himself diagnosed with coronavirus:
"He cut the very first episode of New York Housewives back in Season 1," Cohen said. "He'd call people into the bay for years after to chuckle at material he found. He spent the next 12 years editing such iconic episodes and moments that included Alex and Simon arriving at the Hamptons — that always gave him a chuckle — the 'Tell me it's not about Tom, it's about Tom' episode in Miami, 'Life is not a Cabaret,' Luann looking up at the poster, Tinsley and Dale crying over the eggs, Luann falling into the bush."
According to People, Barrie Bernstein and Lisa Shannon, two senior members from RHONY's production company, started a GoFundMe for Gamba's family that has thus far raised more than $76,000 of its $90,000 goal. The page reads, in part, "Peter was a hell of an editor and would proudly call anyone in to his bay to show them some funny scene he had just cut, laughing the entire time he played the clip. He loved to quote the notes he received – 'this party is a dud' – being a recent favorite. '
How is Andy Cohen dealing with his own case?
Cohen had been diagnosed with COVID-19, but he appears to be past the worst of the illness. Page Six reported his symptoms included a fever, chest tightness, a cough, chills, loss of taste and appetite and numerous aches and pains.
Cohen told a Sirius XM radio show, "It takes a bit to get your energy back." After Gamba's death, Cohen was thinking about his friend. 
"He was the rock of post-production," Cohen said in a tribute. "He's going to be missed by everyone who knew him, and his sense of humor and passion for his work will forever be remembered."
Source: Read Full Article