Beyoncé Was Once Starstruck by This R&B Singer
While some might be immune to celebrities' fame, many can agree that Beyoncé is just one A-lister people can't help but get starstruck by. Though her dazzling career as a pop star has a lot to do with others fawning over her, Beyoncé's mere presence is enough to make anyone — even celebrities — weak in the knees.
But despite being a celeb many people get mesmerized by, Beyoncé also knows what it's like to fangirl over someone famous as she did so a few years back.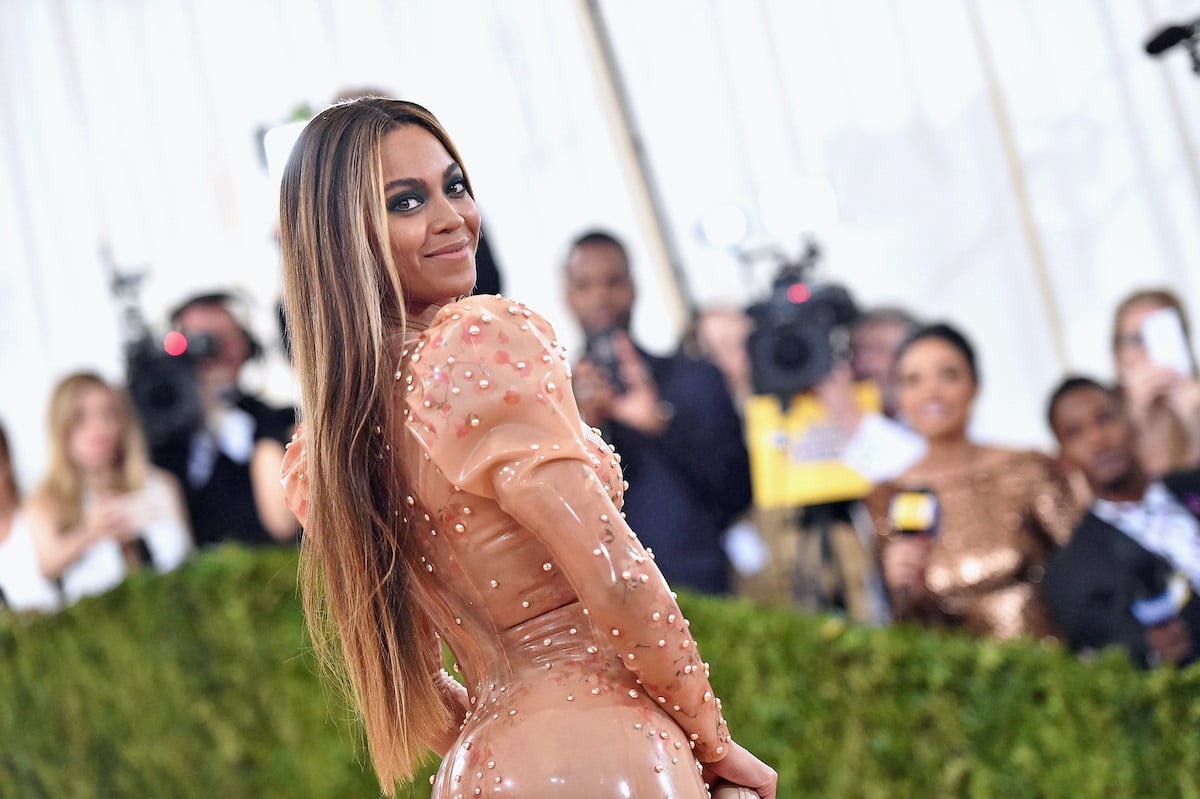 Beyoncé has left many people starstruck
If there's one celebrity who has the same effect on fans and fellow A-listers, it's Beyoncé.
Throughout the years, the singer's presence has left many people starstruck. Some had even lived to tell the tale of when they lost their cool while meeting the Queen Bey, and to no one's surprise, there are dozens of cases of people similarly reacting to her mere existence.
Earlier this year, model/cookbook author Chrissy Teigen shared that she was rendered speechless when attending a party hosted by the singer and her husband, Jay-Z, following this year's Vanity Fair after-party.
After the star-studded event, Teigen took to Instagram to offer Bey an apology for being too nervous to talk to her during the exclusive soirée.
"Beyonce if there is any, any way you're reading this please just know I stare at you and don't talk because I am truly so nervous to say something stupid but we love you and thank you so much!!!"
Before Teigen's confession, Game of Thrones' Emilia Clarke shared a similar anecdote while appearing on The Graham Norton Show in October 2019.
"So I did not expect to see them, you know, in the flesh, I wasn't expecting that at all," she said of her encounter with Bey at a 2019 party. "I was just like, 'Oh my god, I'm invited!' And Queen Bey came up to me, and obviously, looked at me like, 'Oh… I'd like to talk to you!' and I just did not respond in the way that I was thinking she thought that I might respond. As in, she obviously came up and was like, this'll be cool, and I was like, 'Oh my god.' [I was] too many drinks in, started crying, it didn't go well. I mean, literally, eyes welling up like, 'I can't handle this, it's too intense.'"
Beyoncé previously shared her star-struck moment
While it's clear Beyoncé just has an effect on people, it turns out that she also knows what it's like to lose her cool when meeting her favorite stars.
In 2016, Bey shared an old video of herself interviewing R&B icon, Aaliyah, at the 2000 MTV Movie Awards on Instagram.
Beyoncé was clearly the gushing fan and Aaliyah the gracious professional as the two chatted on camera during the event's pre-show.
Though the vintage clip was a lovely tribute to the late singer, who tragically passed away at the age of 22, it's also one of Beyoncé's best posts to date, as it proved that she too is capable of being star-struck just like us.
Source: Read Full Article