Charlize Theron Reacts to Fan Raving About Her New Netflix Movie 'The Old Guard': 'I'll Keep It Up'
Charlize Theron's newest action movie, Netflix's The Old Guard, broke the top 10 list of the platforms most-watched films of all time. Directed by Gina Prince-Bythewood, The Old Guard is a diverse and female-forward version of an action thriller — and fans are loving it. After one Theron stan tweeted her praise the actor, this is how she responded.
Charlize Theron starred in action hit movies like 'Mad Max: Fury Road', but now she's reaching the height of her action film career
Charlize Theron has a long CV of experience in action movies. Starting off rather slow with parts in Reindeer Games and The Italian Job, she really hit her stride with 2015's Mad Max: Fury Road. From there, Theron went on to star in Atomic Blonde as well as The Fate of the Furious. (Atomic Blonde 2 is being produced for a Netflix release, as well).
However, Netflix's recent hit The Old Guard more than proved Theron's proficiency in the genre. The movie was a win for women in Hollywood — and not just due to Theron and her co-star Kiki Layne's incredible performances. The Old Guard was also the first big-budget action film to be directed by a Black woman.
Twitter and Tumblr are raving over Theron's new movie on Netflix, 'The Old Guard' — and they want more women of Theron's age in action flicks
One fan was so taken with Theron's performance in The Old Guard, they wrote a lengthy Tumblr post about it.
The Tumblr user began their rave:
I don't know what kind of f*cking genius suggested to Charlize Theron that she become more and more of an action star as she ages, or if she just reached a … point of having enough star juice to realize her dreams in Hollywood, but whatever reason there is that I keep seeing her looking buff as sh*t and jaded as h*ll in monochrome tank tops is enough to give me hope that we are not in The Darkest Timeline.
If that's not a glowing review, what is?
However, The Old Guard was not this Tumblr writer's only example; they also referenced Mad Max and Atomic Blonde.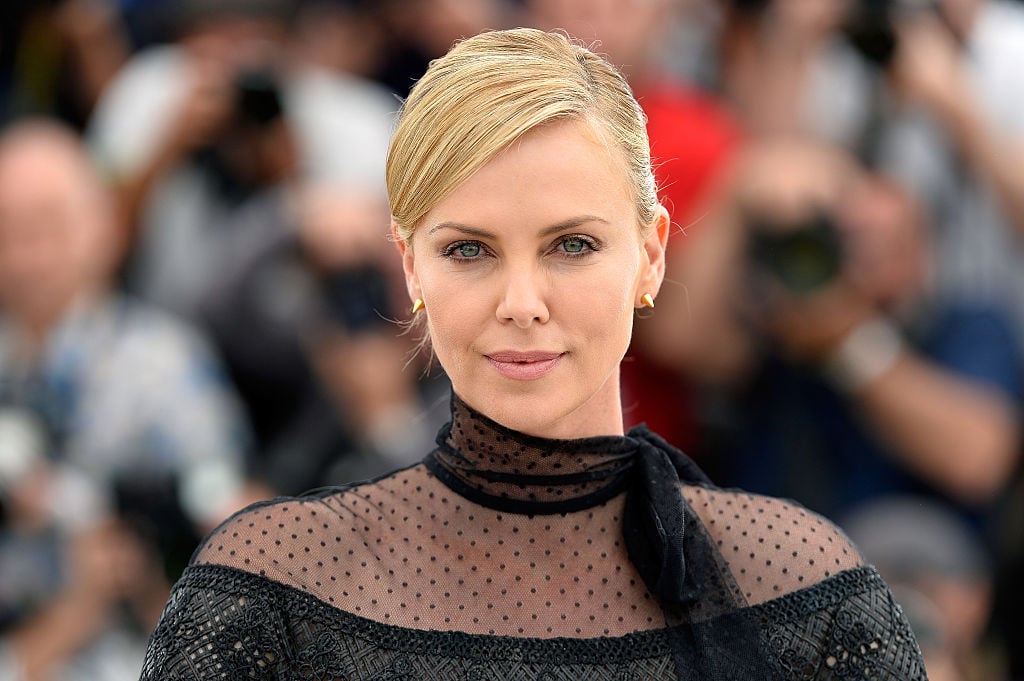 "… this woman is 45 years old, wearing leather and doing her own stunts," they continued. The Tumblr user has big, big dreams for Theron:
Please give me another decade+ of her slowly getting more jacked until she, Lucy Lawless, Gina Carrera, and Linda Hamilton can give us some kind of super wild John Wick-type of franchise that is 90% middle-aged women doing hand to hand combat and 10% queer Romance.
What a dream that would be. But what did Theron herself think of this assessment of her career?
Charlize Theron responds to her fan on Twitter
One Twitter user uploaded the Tumblr post and tagged Theron in her tweet, writing: "I hope this makes your day. Keep up the great work!"
Theron soon retweeted this message and shared how she felt about the sentiments.
"WOW, this did make my day, thank you," the action star tweeted. The last line — about middle-aged women doing combat and enjoying queer relationships — Theron says "killed" her, followed by a laughing emoji.
"Be d*mn sure I'll keep it up," the actor finished off with a smile.
Source: Read Full Article