Cowboys, Chargers Fans Get In Massive Brawl During 'MNF' Game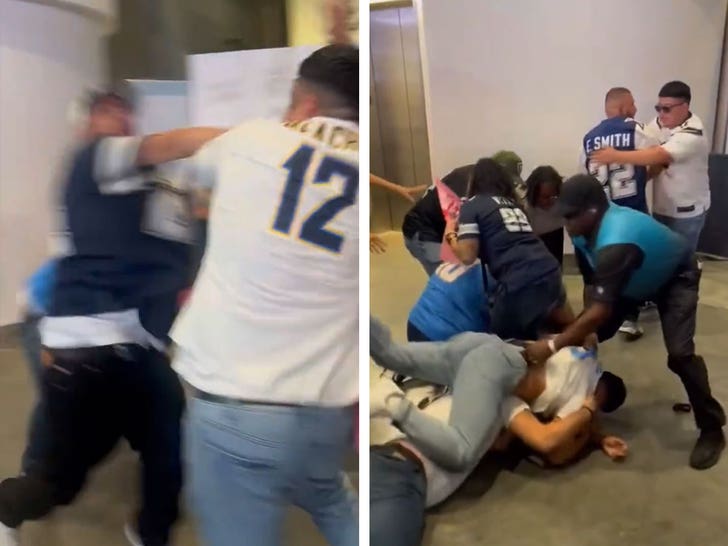 Cowboys and Chargers players weren't the only ones throwing hands at Monday night's game — their fans were too … getting in a wild brawl in a concourse.
Around a dozen people clad in Los Angeles and Dallas jerseys were seen trying to beat the hell out of each other while at SoFi Stadium for the much-anticipated "Monday Night Football" contest.
It's unclear why the fight started … but check out videos from the scene, both women and men were involved in the skirmish — throwing punches left and right.
It didn't all seem to be Dallas vs. L.A., either … as some Chargers supporters appeared to go at it with each other during the fracas as well.
Security ultimately got involved and looked like they mercifully restored order … though no word if any arrests were made.
Of course, it was hardly the first tilt of the night … as Cowboys pass rusher Dante Fowler got into it with Chargers star Austin Ekeler before the game, nearly causing an all-out melee on the field.
In the end, everyone in Dallas gear got to go home happy — even if they were a little battered and bruised — 'cause the Cowboys won the game, 20-17.
Source: Read Full Article