Dr. Drew Apologizes After Clips Of His AWFUL Coronavirus Takes Go Viral!
Wow, we knew Dr. Drew Pinsky has been less a doctor and more a Teen Mom referee for the last decade, but we honestly always assumed his medical opinion was legit. (If we're being honest it certainly doesn't hurt he's been a silver fox with a sexy bedside manner full of calm gravitas — not to mention he was often the voice of reason next to Adam Carolla.)
Now, however, we feel like we're starting to feel like he may have NO EFFING CLUE what he's talking about!
We hadn't been following the Love Line doc's commentary on the coronavirus pandemic — mostly because we don't watch Faux News — but a couple concerned people put together supercuts of his fervent attacks on the media's portrayal of COVID-19 as some kind of serious problem, and it is chilling.
For real, in clips on his own Dose of Dr. Drew show and on various Fox News programs, he says over and over again it's "mild" and "way less serious" than the common flu, it's all a "press-induced panic", and that if you're under 65 "you're gonna be fine". He even says you're far more likely to die from a meteorite hitting you.
Wow. We're not sure if he seriously underestimated this virus or if he thinks thousands of people are getting hit by meteorites every day. Either way, it is a SHOCKING statement from a man with a medical degree.
Even worse, that forceful rhetoric goes all the way into the middle of March! Watch the string of clips (below):
Dr. Drew seems to have inadvertently drawn more attention to the videos by responding angrily to individuals who have retweeted them. Oh, if he does get them all taken down somehow he can't erase what he said, like around the 1:00 mark in the KTLA interview:
At least he says in this video to trust Dr. Anthony Fauci. (This was before the right wing launched their #FireDrFauci campaign when he disagreed with Donald Trump.)
Well, just three weeks after the last clip in the supercut (above) he's singing a very different tune. He posted a video on Twitter pulling a COMPLETE 180 on his many earlier statements, saying:
"My early comments about equating coronavirus with influenza were wrong. They were incorrect."
He then kiiiinda excuses himself with the old flow-of-traffic, "a lot of people were yelling stuff" defense, saying:
"I was part of a chorus that was saying that, and we were wrong. And I want to apologize for that… I wish I had gotten it right, but I got it wrong."
At least he's apologizing now. That's more than a lot of these a-holes are doing. So, uh, thanks, we guess? But the damage is done, considering tons of people listened and behaved accordingly, going about their daily lives and helping to spread the virus more.
And if he had just gotten it wrong, we understand. It happens to everyone, even doctors, as he says in his vid.
However, he wasn't just looking into all the data and coming away with a different take from experts in the field. He was actively, vehemently telling viewers he KNEW all the reports of the virus were B.S. He declared loudly how angry he was about the way the reporting was going!
How was he so sure about his take when so many doctors were already saying the opposite? We'll leave that for y'all to speculate.
But we can tell you who else was preaching the same message over that time period: Sean Hannity, Laura Ingraham, Jeanine Pirro, Tomi Lahren, Devin Nunes, Rush Limbaugh. See the connection? And of course there was Trump himself, who in February told followers during a rally the COVID-19 scare was the Democrats' "new hoax." As recently as March 24 he compared it to the flu! Just like Dr. Drew was doing.
Maybe that's all a coincidence, that all the Trump supporters just happened to come to the wrong conclusion about the impact of the novel coronavirus while acting in good faith based on the facts provided… maybe it's a ***total coincidence*** that happened to be the same conclusion Trump reportedly wanted to spread so the American people wouldn't think he was screwing up a major disaster…  but personally we'd like a second opinion.
Do YOU think Dr. Drew just "got it wrong"??
Related Posts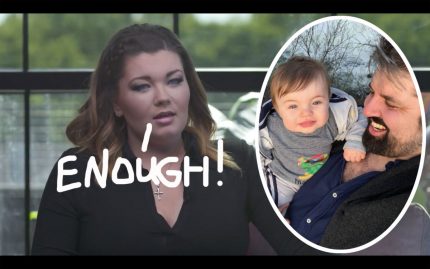 Source: Read Full Article