Gabrielle Union Once Encouraged Steph and Ayesha Curry Break Up and Date Other People Before They Married
Steph and Ayesha Curry have been an example of how despite being a Hollywood couple, marriage can be happy, sustainable, and scandal-free. The two have known each other since their teenage years and have stood by each other's side as each of their stars began to shine.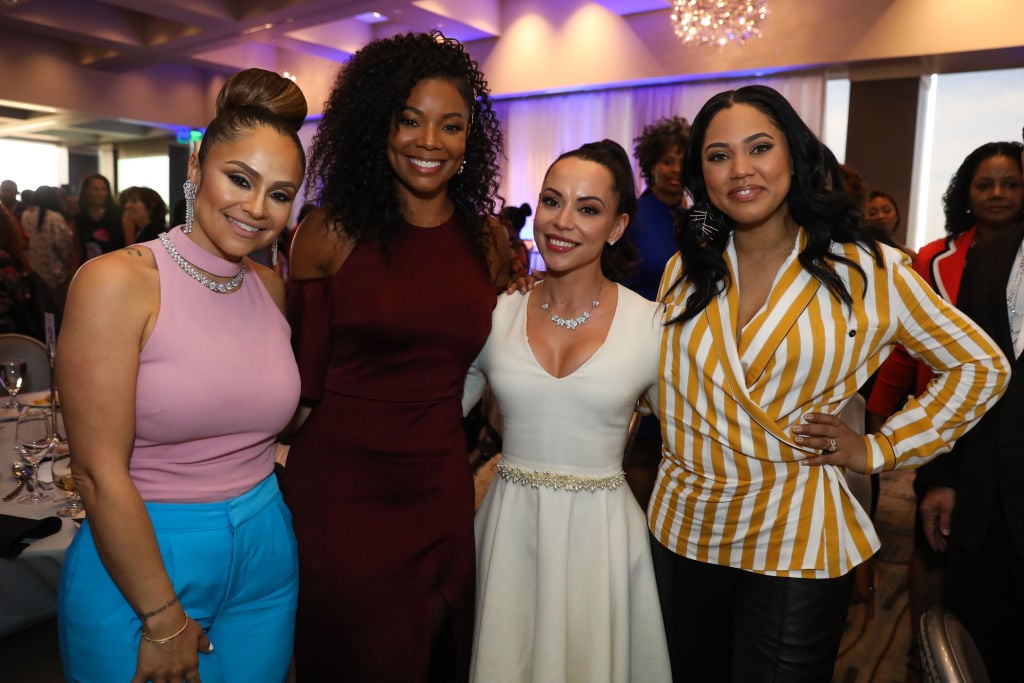 But had they listened to the advice from another future basketball wife, Gabrielle Union, they may not be married. Union revealed in a recent Instagram chat that she suggested the two date other people before jumping the broom.    
Gabrielle Union explains why she suggested Steph and Ayesha Curry to date other people
During a chat on Instagram live with the Currys and Wades, Dwyane joked that Gabrielle was a "thot" back in the day, something that Gabrielle agreed on. In fact, she encouraged all women in their 20s to date around and made no exception when she hung out with Ayesha at another athletes' 25th birthday party. At the time, Ayesha and Steph were engaged to be married and Gabrielle felt the couple were too young and inexperienced to jump the broom.
"I was like, 'You guys, the likelihood of this working out is very low. You should just break up now and have sex with other people,'" she said she told Ayesha. "I used different language but is that not what I told y'all both?"
But Gabrielle is happy that Ayesha and Steph did not take her advice and praised the couple on remaining consistent and true to their core values throughout the years – emphasizing that they kept their faith and religious beliefs as a focal point.
"There's a lot of people who talk about faith and there's a lot of people who talk about moving the culture forward but something isn't real somewhere," Gabrielle said of Ayesha and Steph. "They're some of the only people I've met who have been consistent from the first time I saw them to every time I speak to you guys."
Steph and Ayesha Curry opted not to take Gabrielle Union's advice and have been married since 2011
While the idea of NBA players or hugely successful high profile men marrying young typically involves a major cheating scandal or drama at some point, Steph and Ayesha's relationship has been the opposite. The two met as teenagers and married in 2011 when Ayesha was 22 and Steph was 23. 
Since their nuptials, they've welcomed three children and have been a model family within the sports world. They are extremely supportive of one other's careers as Ayesha has created her own brand outside of just being Steph's wife with her own cookware line, restaurants, and her own show Ayesha's Home Kitchen.
According to Ayesha, the success of her marriage has been attributed to putting one another first, even before their young children. In a 2019 interview with Hello Giggles, Ayesha explained her reasoning and said the advice came from married couples in their families.
And the one thing that they both shared with us — some through learning it the hard way, some through just making sure that they do it — is just making sure that we put each other first, even before the kids, as tough as that sounds. Putting ourselves first, and making sure that we make time for date nights and for each other. That's been very important, as hard as it is.
After nine years of marriage, three children, and a mega empire, putting one another first has proven to work in the Curry household.
Source: Read Full Article