Heres How Many Ladylike Members Are Still At Buzzfeed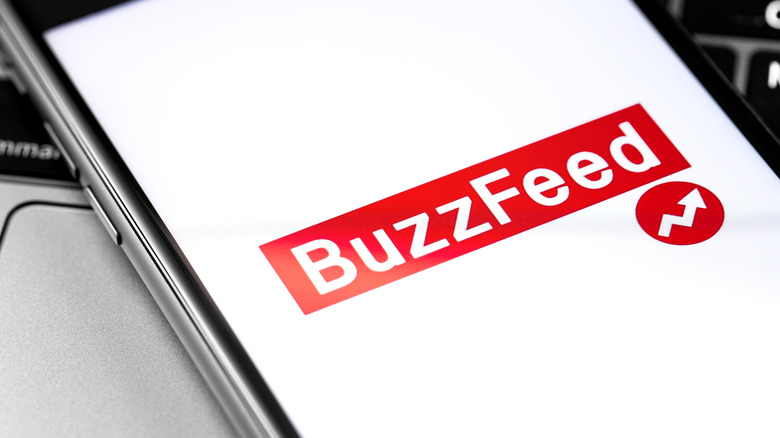 Back in the golden days of BuzzFeed, Ladylike was one of the most popular series on the media outlet's YouTube channel. The fun content, social undertones, and incredibly lovable cast led to an overwhelmingly successful channel with a whopping 3.25 million subscribers. According to BuzzFeed, Ladylike content covers "the struggles and triumphs associated with being a woman, experimenting with everything from periods, contouring and breast exams, to hair removal, fashion and beauty trends, photoshopping, and more! Ladylike aims to empower women through content that explores all facets of womanhood." The recurring cast consisted of Freddie Ransome, Chantel Houston, Devin Lytle, Safiya Nygaard, Kristin Chirico, and Jen Ruggirello.
But over the years, BuzzFeed employees have begun dropping like flies, with many even taking to social media and YouTube to announce their exits. In fact, it even became something of a meme for many familiar faces at BuzzFeed to post videos announcing that they quit, with Variety calling it a "rash of 'Why I Left BuzzFeed' YouTube videos" that swept the internet. These videos, the outlet explained, would consist of "ex-employees explaining why they quit," with reasons ranging from wanting more creative control to being burnt out over the pressure of having to consistently produce content that would receive a high volume of hits.
So where does Ladylike stand now, and where are the members currently working?
Ladylike hasn't produced new content since 2020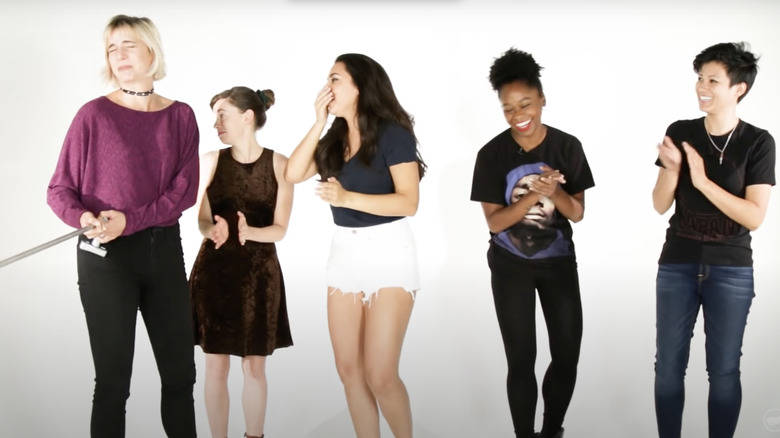 It's hard to say where Ladylike currently stands. There doesn't appear to be any official update that the channel has disbanded or been canceled. When examining their YouTube channel, their last video was "I Went To Scotland With No Clothes," a part of the "The Empty Suitcase Show" series in which Kristen Chirico flew to different parts of the world with no clothes with the goal of finding plus-size clothing options. This video was posted in July of 2020, which appears to be the most recent Ladylike video. But since then, the series has gone quiet.
So who at Ladylike is still working for BuzzFeed?
Kristen Chirico and Jen Ruggirello are no longer working at BuzzFeed, having posted a joint YouTube video on December 4, 2020, titled "Why We Left BuzzFeed." In it, Ruggirello explained, "There was pretty high quotas and so that meant that you had to be filming a lot, and you had to be coming up with new ideas, and new content had to be put out," they revealed, adding, "You are in a situation where a lot is being asked of you and it feels like the 'end goal' keeps moving further and further away."
The next day on Twitter, Chrico expressed the same sentiments, writing "If nothing else: I hope that someone rings the alarm over at BuzzFeed that when you have employees who are putting personal things on camera for company profits that they don't own and don't get residuals from: You have a duty of care to the mental well being of those people."
This is the only Ladylike member who is still at Buzzfeed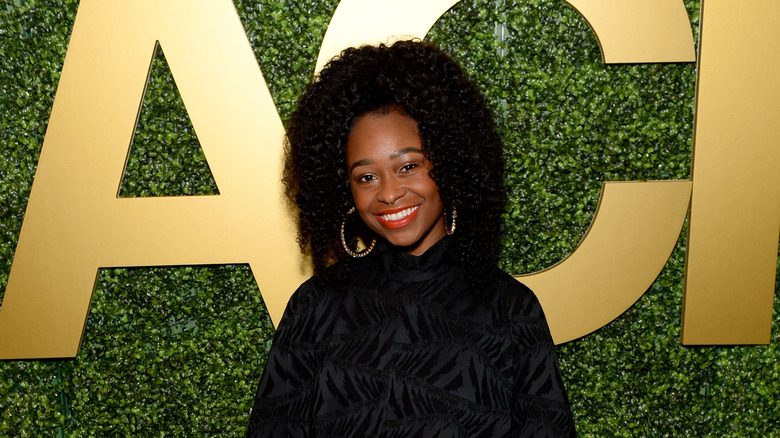 There doesn't seem to be any reason to believe that Freddie Ransome is no longer at BuzzFeed. In March of 2021, she was featured in a video called, "Why I Went BLONDE and 6 MONTH HONEST UPDATE!" In addition, on her LinkedIn profile, she has written that she is a "Video Producer at BuzzFeed," which appears to be updated.
As for Chantel Houston, in 2020, she joined the group of former BuzzFeed employees who have left the company and then announced their departure at a later time. In a video in March of 2020, she made a Q&A video in which she answered lots of questions, with her reasons for leaving BuzzFeed being only a short section of the video that she did not linger on. In the video, she explained that she left BuzzFeed in October and that it was the right time for her as it enabled her to pursue other projects and to "not be full time at a company anymore."
However, she made sure to clear the air through a tweet that explained, "Also, now is when I tell you that I left BuzzFeed in October to pursue more of my own goals. I love Ladylike, and I DID NOT leave because of any rift between us. They are all amazing. I left for many other reasons."
Two of the most famous departures from BuzzFeed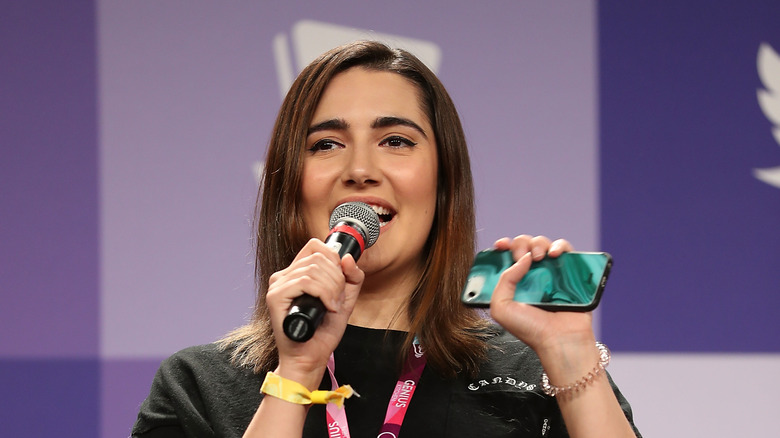 Devin Lytle made it very clear that she had left BuzzFeed with a March 2020 YouTube video titled "let's talk about BuzzFeed." At the beginning of the video, Lytle explains that she doesn't feel comfortable going into detail about Ladylike, as the other members of the series weren't there to add to the discussion. She kept her reasoning short, essentially explaining that she's grateful for the time she had at BuzzFeed, but it was simply time for her to move on. She is currently serving as a creative producer at NBCUniversal Media.
The final member of Ladylike is the super popular Safiya Nygaard, who was perhaps one of the first mainstream members of BuzzFeed to announce their departure — and who arguably made this niche video genre of quitting BuzzFeed so popular. Her YouTube video, posted in March 2017 and simply titled "Why I Left BuzzFeed," currently sits at a whopping 15 million views. In the video, Nygaard explained that she simply wanted to respond to the highly requested question of why she left the company. According to Tube Filter, Nygaard left BuzzFeed "in order to reclaim her sense of independence." She adds that she and other higher up content creators at the company were allegedly "left out of high-level decision-making, including collaborations, partnerships, and branding."
Since leaving BuzzFeed, Nygaard's YouTube channel has absolutely skyrocketed and she currently has over 9 million subscribers.
Source: Read Full Article