Idris Elba Says We Should Quarantine Every Year for a Week and Fans Aren't Impressed
Idris Elba has officially recovered from coronavirus (COVID-19) and now the successful actor is speaking out about it. Unfortunately, like many other celebrities at this time, he's coming across as a bit tone-deaf to many of his fans. Elba recently gave an interview about his experience with coronavirus and how he and his wife are committed to helping others who are suffering. Unfortunately, many people believe that the Cats actor put his foot in his mouth.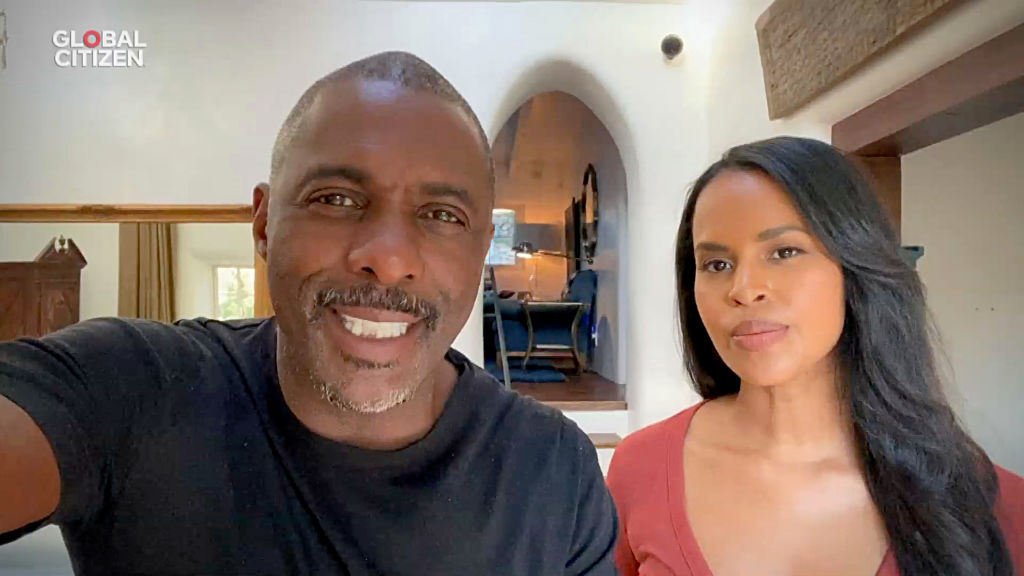 While speaking with the Associated Press, Elba revealed that there was a lot to be learned from this pandemic. He shared that coronavirus is a reminder to treat the earth better. He also shared that he believed that everyone should take a week in quarantine each year to remember what times were like during the coronavirus pandemic. "I think that the world should take a week of quarantine every year just to remember this time. Remember each other. I really do," the 47-year-old shared.
Idris Elba wants the world to quarantine for a week every year
Some people thoroughly agreed with Elba's suggestion. They felt that reflection is always important and cited the positive environmental impacts of most of the world being forced to quarantine. Who can forget the stunning images of the Venice canals sans all the people and pollution? "Facts! Our planet has had time to heal from our abuse. Having an annual quarantine will slow global warming," one person wrote in response to Elba's suggestion.
However, others felt that Elba's commentary about coronavirus was in poor taste because of the thousands of people who have already died. "WE BARELY GETTING THROUGH THIS YEAR💀this ain't a d*mn holiday💀you want us to quarantine ourselves to celebrate the same pandemic that killed people? I think NOT‼️💀" one person stated passionately.
Fans get real about the stress coronavirus has caused
Others cited that they didn't want to remember a time of such fear and uncertainty. "Being terrified every day that my mom could catch coronavirus and die? No, I would not like to remember this time. At all. Ever," another person said in response to Elba. Others couldn't fathom how anyone would need a reminder of the pandemic considering we're not even close to being out of the woods. "Who tf is going to forget this happened round one hasn't even finished yet," one person questioned.
Some people suggested that Elba's privilege has blinded him from seeing how dire this situation is for people. Because of coronavirus, millions of people are out of work and have no idea if and when they'll be allowed to make a living again. "It's so easy to say when you don't live on paycheck that's barely enough not has the life you have facts some us need to work," one person wrote about The Office alum.
Instagram and Twitter users ask Elba to check his privilege
"He really don't know what a lot going through because of this: physical and verbal abuse, anxiety/panic attacks, depression, suicides, being unable to attend funerals/visit loved ones, hunger, homelessness, bills not paid, stress, cabin fever, job loss, essential workers putting their lives at risk, mental breakdowns, failing economy, borders closed and being unable to travel…grocery stores empty. Prices hiked up. Being kept on your toes every single day. Overwhelmed by the media, failure to practice self-care, etc." another person wrote, citing many of the issues people are facing thanks to coronavirus.
https://www.instagram.com/p/B-pkrQQhi6x/
To his credit, Elba is using his privilege to try to help with coronavirus. We'd argue that his heart was in the right place. But, for now, we'd suggest he focus on dealing with the issues that coronavirus has presently caused instead of speculating on how we can remember it in the future.
Source: Read Full Article