Ina Garten's Easy Fruit Salad Recipes Are the Perfect Summer Treat
Ina Garten has two quick and healthy fruit salad recipes that are perfect as a summer dessert or even a side dish. The Barefoot Contessa star shares the easy ways she adds flavorful ingredients that make a fruit salad anything but boring.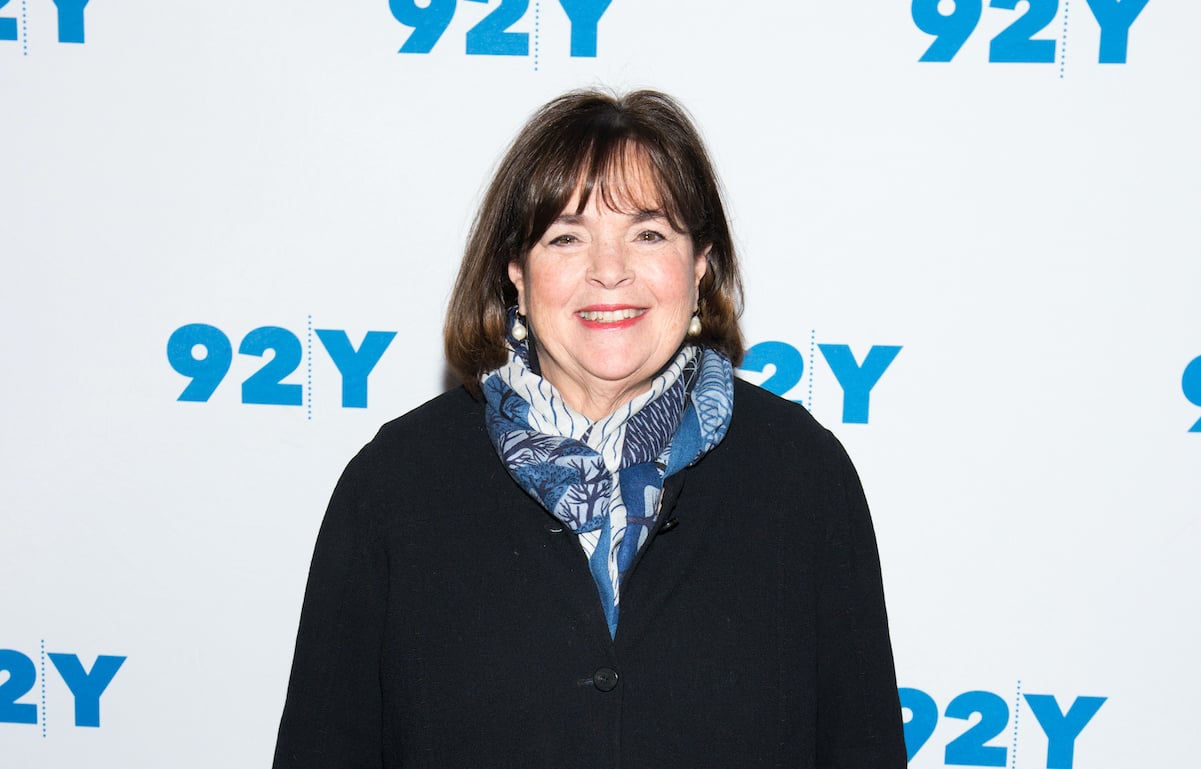 Ina Garten's fresh fruit salad is topped with a delicious honey vanilla yogurt
Garten shared the delicious recipe for a honey vanilla yogurt topping she adds to a simple fruit salad that enhances the flavors.
Garten explained the inspiration for her fruit salad with honey vanilla yogurt during an episode of Barefoot Contessa. "I'm always looking for a way to sort of spice up fruit salad," she shared. "So I thought I'd make a little bit of honey vanilla yogurt to go on it."
Garten combined plain yogurt, vanilla, honey, and seeds she scraped from a vanilla bean in a bowl and mixed the ingredients together. In another bowl, she combined orange slices, orange juice, and banana slices and mixed them together. She added strawberries, raspberries, blueberries, and halved grapes, then stirred to combine the fruits.
After spooning the fruit salad into bowls, she topped each serving with the yogurt mixture.
You can find the full recipe on the Food Network website.
Ina Garten adds limoncello to another fruit salad recipe
Garten has another fruit salad recipe that includes limoncello for a light and zesty flavor that complements fresh fruits. She combines Greek yogurt, lemon curd, honey, and a splash of vanilla in a bowl and mixes them together.
For the fruit salad, she combines strawberries, raspberries, and blueberries with sugar. Garten pours limoncello over the mixture. "And it's incredible what it's going to do to it," she explained. She lets the fruit mixture sit for 5 minutes and adds sliced bananas to the salad and tosses the fruit.
"These berries look so gorgeous," she shared as she spooned it into a bowl and topped it with a drizzle of the lemon curd mixture. "Now that's a great dessert for entertaining," she said.
The full recipe can be found on the Food Network website.
https://www.instagram.com/p/B1l4ZWABdH6/
Ina Garten discovered a delicious fruit dessert from a 'disaster'
During a 2011 interview with Anna Quindlen, Garten shared how she stumbled upon a delicious dessert when she had to think on her feet.
"Can you look back on your one or two single biggest cooking mistakes — not on television, not in terms of the cookbooks, but in terms of 'I gave a dinner party and …,'" Quindlen asked.
Garten reflected on a time when she had a dinner party disaster. "One of the key things I always say is 'Nobody ever knows,'" the Barefoot Contessa star explained. "So, I remember there was one dinner party where I was making a dessert and I can't remember what it was. And it was a total disaster and I thought, 'Oh my god, what am I going to serve for dessert — they're coming in an hour.'"
"And I just went in the refrigerator and I found creme fraiche and vanilla and honey in the pantry and some berries and it turned out to be one of my favorite desserts," she shared.
Garten said nobody knew about her dessert issue. "Sometimes out of that you end up with something that's good," she added.
Source: Read Full Article