Inside Wendy Williams Lavish Life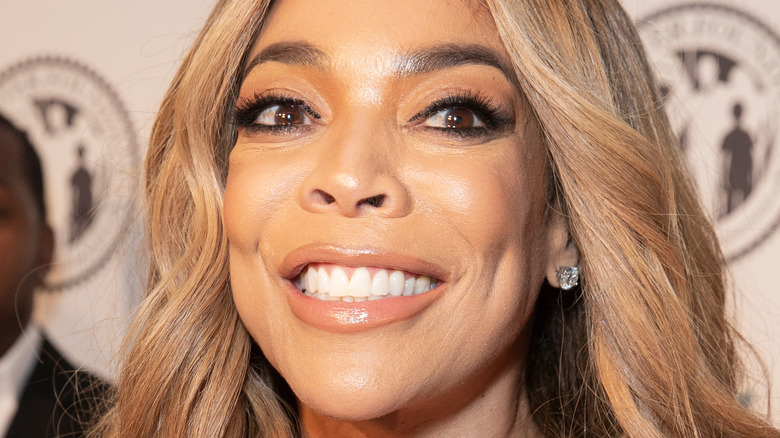 Wendy Williams is known for her larger-than-life personality, and that seeps intro every aspect of her existence. She's built her hosting career around controversial moments, celebrity feuds, and public drama. However, she's one of the few celebs who can push boundaries and still command respect. Her show, "The Wendy Williams Show," has been airing since 2008. With each episode, she conducts celebrity interviews, gives fashion advice, and shares her unsolicited opinion on a slew of chosen "hot topics." Ironically, she became the hot topic of Hollywood in 2020 when she filed for divorce from her long-time husband Kevin Hunter.
Through all the spectacles of her hosting career, Williams has prevailed through it all with her head held high. A small town Jersey girl-turned-superstar, she's proud of her success. "I didn't just land into my career 'cause of something," she told Jimmy Fallon in January 2020. "I plotted on being with a mic since sixth grade, so I'm actually living my dream." Fame isn't the only thing Williams' dream has brought her. The talk show host lives an incredibly lavish life, and each day is filled with glamour.
Wendy Williams' rent is $15K a month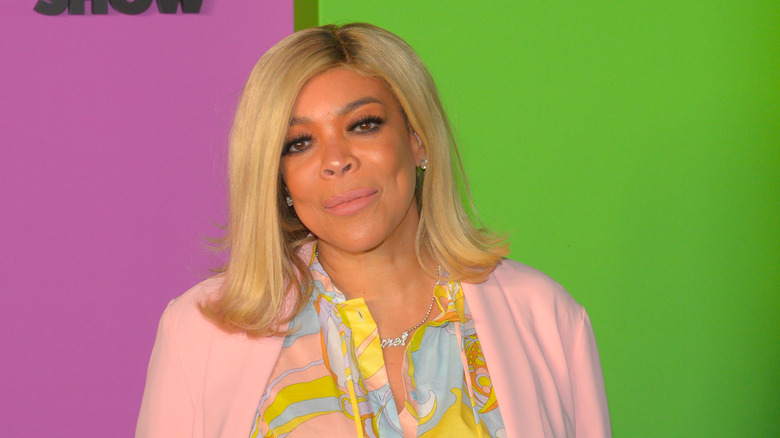 To say Wendy Williams lives in a pricey pad would be an understatement. While most of the U.S. is scraping by to make the median rent of $1,097, Williams' rent is almost 15 times that amount. The talk show host shells out approximately $15,000 a month to live in her gorgeous New York City apartment, as Velvet Ropes reported.
Why so much? Well, Williams' massive apartment sits inside one of the priciest zip codes in America. Williams may be a single lady these days, but there's plenty of room for her next beau. Her apartment boasts three bedrooms, three bathrooms, and 2,403 square feet and is in the city's posh Financial District. Despite its location in Manhattan (known for closet-sized apartments), Williams' apartment boasts 20-foot ceilings in both the living and dining rooms. The best part of all? The abode comes with a stunning view of NYC's Hudson River.
Her wedding ring from Kevin Hunter had a massive 7-carat stone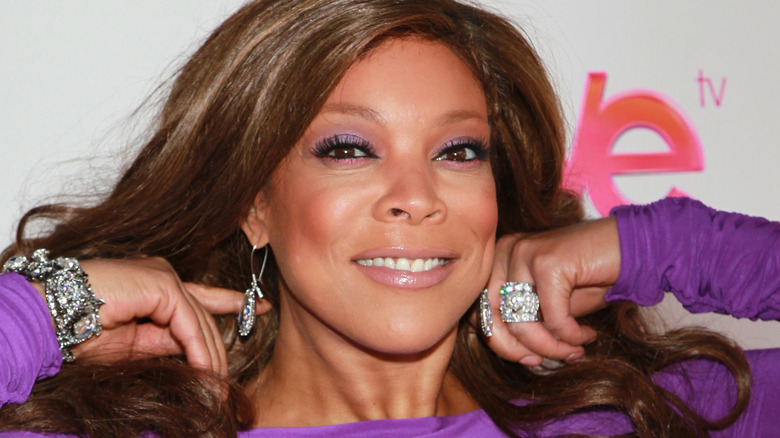 The only thing bigger than Wendy Williams persona? Her wedding ring, of course! Williams' sparkler given to her by Kevin Hunter in the '90s was one massive rock. She may not be wearing it regularly these days due to their split, but it was one unforgettable piece of jewelry. "It's a 7-carat stone," the talk show host told the Los Angeles Times in 2008. "The stone originally was maybe 3 carats, but he replaced it in our seventh year," she explained. She noted that she got a second band for it after her fingers expanded during her pregnancy.
That marriage may not have lasted and she may have stopped wearing her wedding ring, but it seems diamonds will always be a girl's best friend. Months after her split from Hunter, Williams showed off a big, shiny flower ring when TMZ caught up with her outside of Craig's restaurant in West Hollywood in June 2019. 
Wendy Williams' shoe closet is what dreams are made of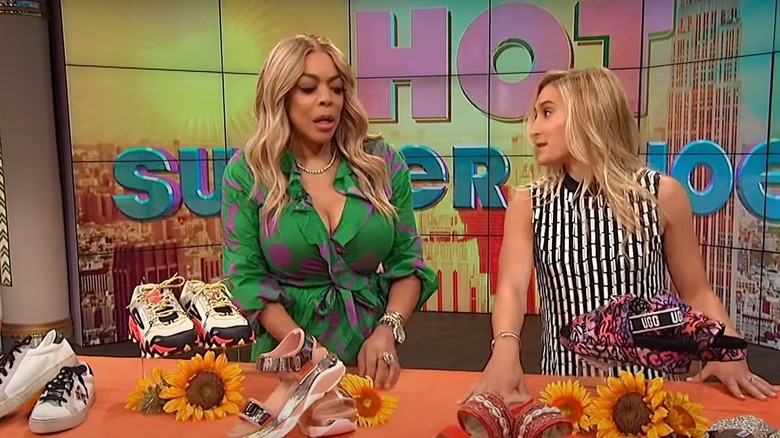 Wendy Williams' shoe closet is a fashionista's dream, and yes, she has a separate closet just for her kicks. On the set of her show, William keeps over 100 shoes tucked away in a bright pink closet. She allowed Us Weekly to step inside the massive closet in September 2011, and it was chock full of awe-inspiring designer items.
"I have a hundred pairs easily here at the studio, and they range in price from Havaianas flip flops to, I think the crown jewel of my collection, which is the crystal Loub," Williams told the cameras. The "Loub" she was referring to was a pair of crystal Christian Louboutin flats and matching heels valued at $3,800, Us Weekly reported.
In true fashionista form, Williams designed her closet to be just the way she wanted it. "It's got floor-to-ceiling extra-long shelves," she said, adding that it's "perfect." Williams adores her glamorous shoe collection, but as she explained, she didn't fall in love with footwear until she was an adult. The reason? Her feet were too big for most shoes! Luckily, it'd seem she's had no problem being dressed in designer items these days.
Wendy Williams loves top-tier designers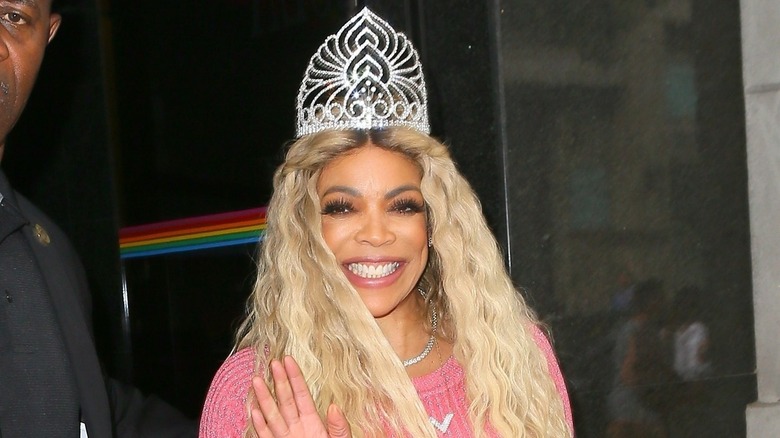 One of the biggest perks of being a big-name TV host? Being able to dress the part. Wendy Williams' shoes aren't the only things that came with some pricey labels. Her entire wardrobe is made up of high-ticket items that most could only dream of owning. Just look at the ensemble she was photographed wearing in March 2021. The "Wendy Williams Show" host rocked a gorgeous Louis Vuitton coat while touting a coveted Birkin bag on her arm which retails at upwards of $95,000.
Williams is well aware of how lucky she is to have access to the most luxurious clothing, accessories, and even beauty products. "I'm constantly taking stuff from this studio closet to my home," Williams told New Jersey Monthly in 2013. "I'm very fortunate." As it turns out, Williams is also the queen of high-low fashion buys. Just because she has an affinity for luxe items doesn't mean she's too good to sprinkle some budgets into the mix. "I also like J. Crew, Manolo Blahnik and Jimmy Choo," she told New Jersey Monthly. Oh, and for affordable shoes, she's a fan of Victoria's Secret.
Wendy Williams throws the most lavish parties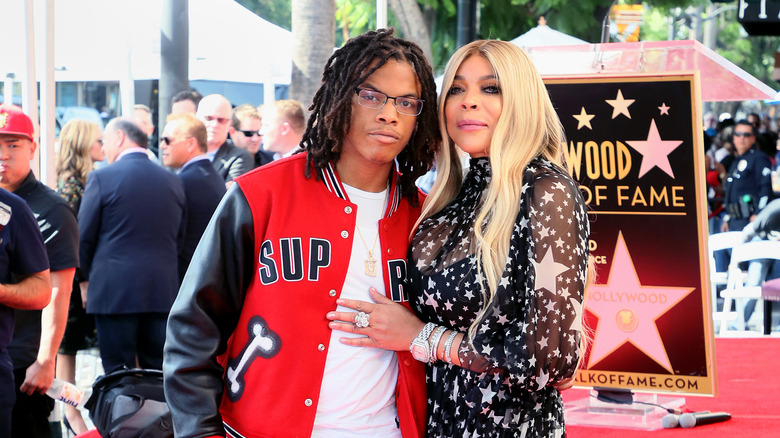 Wendy Williams knows how to throw a party, and a damn good one at that. While most bar mitzvahs take place at a local restaurant or hall, Williams rented out one of the glitziest nightclubs in New York City for her 13-year-old son's party. According to The Jasmine Brand, who covered the party in 2013, the star-studded bash took place at Marquee nightclub in New York City, and Wendy Williams' son, Kevin Hunter Jr., spent his special day with some of the biggest celebs around. Needless to say, it was one for the books. His mom enlisted special guests to surprise Kevin Hunter Jr., including Cheetah Girls member Adrienne Bailon. She may be 17 years Hunter's senior, but Bailon happily acted as his date for the night.
A year later, Williams did it big once again when it came time to celebrate her then-husband, Kevin Hunter. Per Page Six, she went all out by renting a yacht for the night, treating her hubby to an evening on the water with his closest friends. When Williams throws a party, she definitely has a go big or go home mentality.
Her vacations include yachts in the Cayman Islands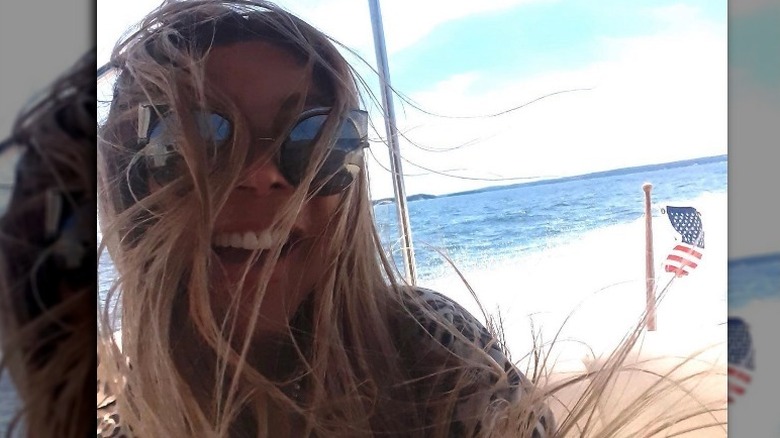 When it's time for a little R&R, Wendy Williams isn't just going to her local beach. The "Hold Me in Contempt" author is always jet-setting somewhere new, usually a tropical destination. One of her favorites? The Cayman Islands. As she told The New York Times in 2018, she "loves" the Jersey Shore, but she said, "That's not my place to recharge." She and her ex-husband Kevin Hunter much preferred the tropics.
"Every time we go away, no matter what, we always get a yacht for a day or for a night," she said. "We love that. And then we go way out in the water, and then jump in the water." Williams and her former husband were quite the travel bugs. "My husband and I have been from Berlin to Paris, we've been across the world," she told The Times. And as they explored new countries, they did it in style. Williams was sure to pack all the essentials like a silk robe and an extra wig so her hair stayed looking flawless. 
Before her divorce, Williams lived in an impressive multi-million dollar home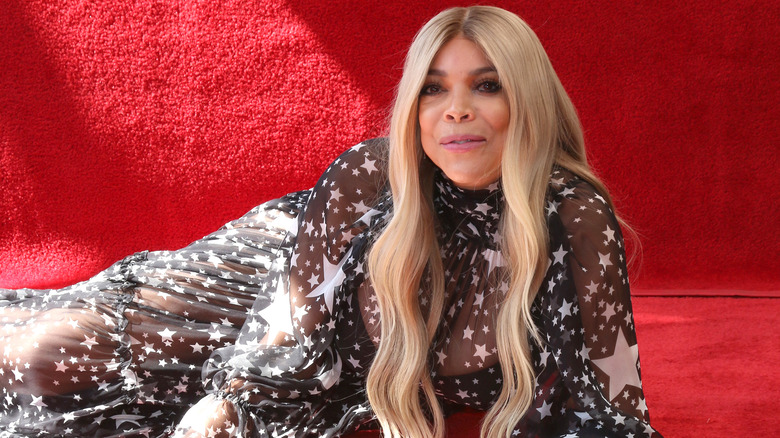 A lot changed for Wendy Williams following her 2019 divorce from Kevin Hunter, including her living situation. As Entertainment Tonight reported, Williams had been living in New Jersey with her husband for 10 years. However, the couple decided to list their long-time home just four months after filing for divorce. The $1,895,000 listing price said a lot about how massive their home was. Williams had been living large in a 5,700 square-foot, two-story estate, and the property was chock full of impressive amenities. Located in a quaint Livingston, New Jersey neighborhood, the house boasted five bedrooms in total and six bathrooms.
Williams and her hubby purchased the house for a cool $2.1 million in June 2009, ET's report stated, and they didn't overlook a single detail. They installed custom cabinetry in the kitchen and laid down granite countertops. Outside, the property featured a basketball court and a man-made pond. With 10 years of memories in the house, it's understandable the couple would want to sell, and they swiftly moved out as Williams moved on.
Wendy Williams' expensive divorce revealed she's got some serious dough in the bank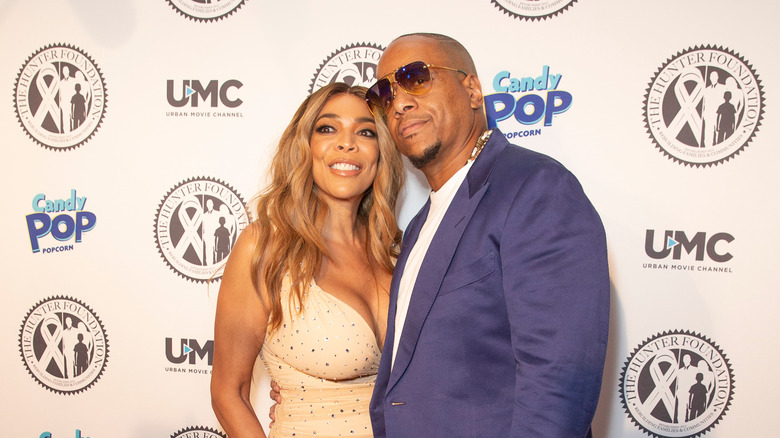 Wendy Williams drops serious dough on clothes, parties, and vacations, but that's all nothing compared to the amount of money she spent during her highly-publicized divorce from Kevin Hunter. According to Page Six, the divorce cost her a pretty penny. Yep, Hunter reportedly got a big pay-out from his ex, along with severance pay from Wendy Inc., her company at which he was previously employed. Williams paid her ex a lump sum of $250,000 to help him get a new home.
In addition to shelling out the big bucks, Williams had to split the profits from their New Jersey house. But don't worry — as the breadwinner of the household, the talk show host did get to keep all of the money from her joint bank account with Hunter. Still, between legal fees and court-ordered payouts, Williams' breakup likely ended up costing more than she bargained for, though it didn't take long for her to get back on her feet. After all, she was soon living in a posh Manhattan apartment. Given that Williams has a reported net worth of $40 million, according to Celebrity Net Worth, chances are she'll be A-OK with her financial situation.
Source: Read Full Article