Is Demi Lovato Sober in 2021? An 'All-or-Nothing World' Doesn't Work for Her
For singer Demi Lovato, "sober" can be a loaded word. It's one she's used many times over the last decade of her career — sometimes describing herself, sometimes not. It's even the name of one of her songs. But after all of the back and forth, what's Lovato's approach to sobriety in 2021?
Demi Lovato's dealt with addiction for much of her public life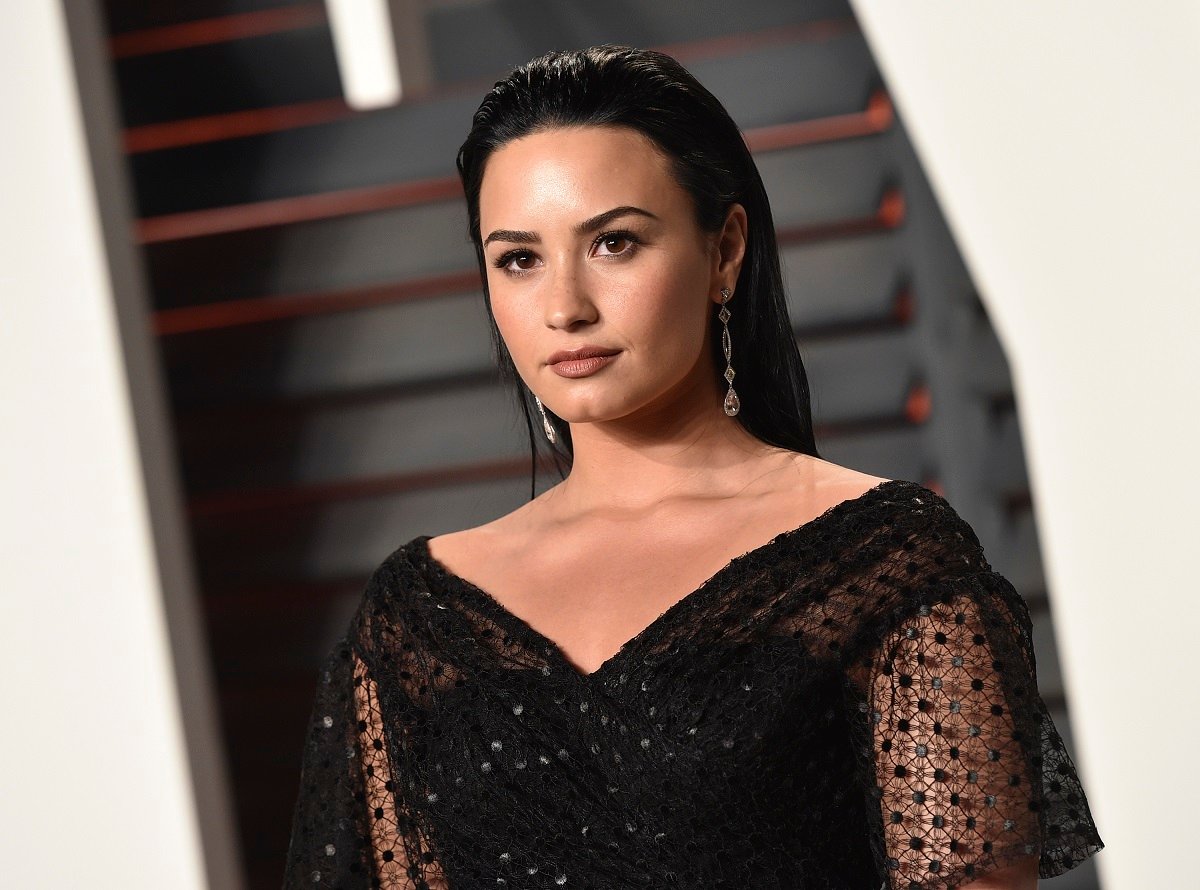 Lovato rose to prominence as a teenager starring in the Disney Channel Original Movie Camp Rock and its sequel, and in her own series, Sonny with a Chance. She also spent this time touring for her solo music and with her Camp Rock co-stars, the Jonas Brothers.
During this time, she began using drugs and alcohol. Lovato went to rehab for the first time in 2010, ending her time on the Disney Channel. She continued to discuss her sobriety in the years that followed, most notably in her 2017 documentary Simply Complicated.
Lovato overdosed in 2018
In June 2018, Lovato dropped a new song, "Sober." In it, she admits her truth — she was using drugs and alcohol again. The following month, the singer was hospitalized for an overdose. At the time, it wasn't clear just how severe the overdose was, but her new documentary, Dancing with the Devil, promises to reveal all.
The four-part YouTube series premieres on March 23, "I had three strokes," she says in the trailer. "I had a heart attack. My doctors said that I had five to 10 more minutes." A combination of drugs was found in her system at the time, though the documentary very likely will clarify this.
How her eating disorder impacted her sobriety
In early 2020, Lovato returned to music with new songs "Anyone" and "I Love Me." While promoting the latter on The Ellen DeGeneres Show, she told the host her eating disorder and the restrictions put on her by those on her team led her to turn to drugs and alcohol again in 2018.
"I'm thinking to myself, 'I'm six years sober, but I'm miserable. I'm even more miserable than I was when I was drinking. Why am I sober?" Lovato explained. Dealing with "abandonment issues," the artist noted, "it was only three months before I ended up in a hospital with an OD."
Is Demi Lovato sober in 2021?
Since her overdose, Lovato's reevaluated what works for her. She no longer restricts her eating, so that part of her life is better. But the direct opposition of that approach versus the typical method for strict sobriety didn't feel "right" to the singer anymore.
"I think I want to try this balance thing in the substance side of my life too," Lovato told her recovery case manager. She told Glamour for her March 2021 cover story that an "all-or-nothing world" confused her. "A one-size-fits-all solution does not work for everybody," she noted.
So is Demi Lovato sober now? While she isn't doing hard drugs like those that led to her overdose, she's open to occasionally having a drink or smoking marijuana. "What I'm encouraging people to do is just make choices for themselves," she said. "Autonomy, for me, is what changed my life."
Source: Read Full Article