Jana Kramer on her marriage ending: 'I worked too damn hard for it to end this way'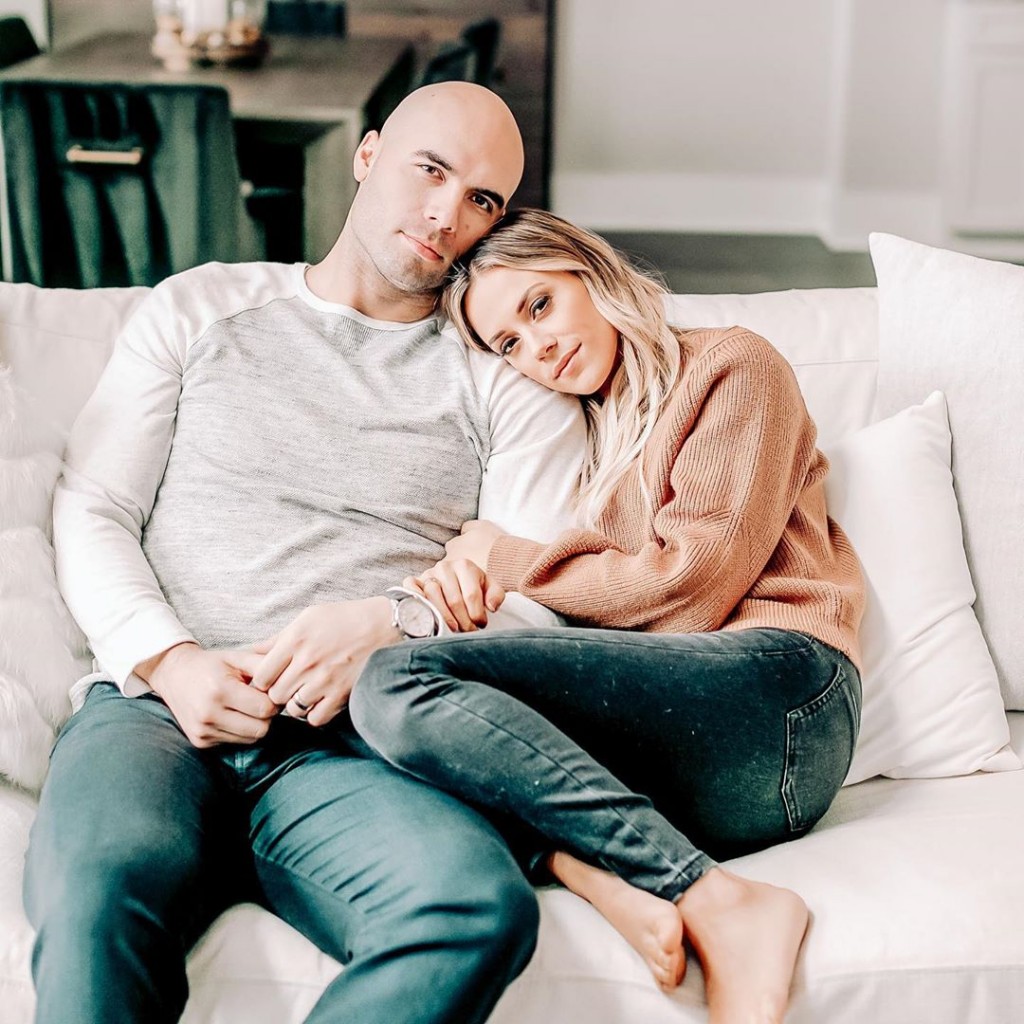 Jana Kramer recently went through surgery, right around the time she announced that she was divorcing her husband of six years, Mike Caussin, after he was unfaithful to her for the umpteenth time. On her Instagram stories she referenced a surgery and I then found that she talked about her decision to get a breast augmentation and lift about a month ago. So she's understandably raw and is going through surgery recovery right now, but even accounting for all that she's been a bit extra on social media. She shares a lot on Instagram including that she's going through a hard time, which is understandable. Jana recently released an episode of her podcast, The Whine Down, where she talked about her decision to leave Mike finally. I'm going on Us Magazine's writeup, and some of her quotes are quite telling, I'll say that.
"I went to my therapist a few weeks ago like, 'Fine, I'll just live this life. It's fine,'" [Jana Kramer], 37, said during a Monday, May 3, "Whine Down" podcast episode. "I didn't want to break up my family. My whole thing was, like, I didn't want this for the kids."

[Jana] who shares daughter Jolie, 5, and son Jace, 2, with [Mike Caussin], 34, added, "I stayed for my kids even when other things happened."

While the Michigan native's therapist told her at the time that Caussin was "taking [her] light away," Kramer argued, "But my kids! We'll be together…"

With coparenting on the horizon, Kramer is dreading "the first time they leave for an overnight [visit]." She explained, "I'm gonna be destroyed. That's not what I wanted. That's not what I worked for. That's not what I fought for. And it's not f–king fair. And that makes me so angry. I worked too damn hard for it to end this way."

However, [Jana] added that she understands that staying with Caussin was "weak" despite wanting to "keep [her] family together."

While navigating her split, [Jana] called Jolie and Jace the "light" in her life. She gushed in a Saturday, May 1, Instagram post: "Sunshine is good for everyone. I gotta be honest, two weeks ago, the sun was the last thing I wanted to see, but through grieving you start to see the light. Even if it's a dim light, it's still something I'm gonna be grateful for. But I'll forever be grateful for these two."

[Jana] and Caussin welcomed their daughter and son in 2016 and 2018, respectively. The former couple exclusively told Us Weekly in April 2019 that they planned to tell Jolie and Jace about his sex addiction "before they Google."

Kramer explained at the time: "They'll never know specifics. That's something that we're not going to go, 'Oh, your dad cheated.' That's not healthy for anyone to know. So it's just, 'Yes, this is your father's addiction, but look at where we're at now.'"
[From US Magazine]
It sounds like she's blaming herself for not being able to change her husband when she married a cheater! She knew he was cheating on her when they were engaged and she still went through with it. Plus she's catastrophizing co-parenting. She's got two small children and they're only going to go to their dad's maybe half time, if that. I understand when they're that little being scared to be away from them. However when my child was that age I looked forward to getting time off as it was a lot of work.
Staying together for the kids is the worst idea, especially when they're witnessing dysfunction like this. As for her kids not knowing the specifics of their dad cheating, Jana and Mike have talked about it in the public record for years. Podcasts are forever and the kids will be able to access just about everything their parents said about it whenever they're curious. This woman made her bed and she's been lifting up the sheets and showing it to us for years.
Also, I'm pretty sure she's deleted most of the photos with Mike on Instagram that weren't sponsored posts.
https://www.instagram.com/p/COWKyjPBtkT/
A post shared by Jana Kramer (@kramergirl)
https://www.instagram.com/p/BxiClzpgoKw/
A post shared by Jana Kramer (@kramergirl)
This is from July, 2020 when she said parenting was hard. You can see the caption on Instagram.
https://www.instagram.com/p/CCj0fGlpqFx/
A post shared by Jana Kramer (@kramergirl)
photos via Instagram
Source: Read Full Article