Jessica Mulroney Says Meghan Markle Is "Family" in Rare Social Media Post
Jessica Mulroney is finally speaking out about her friendship with Meghan Markle. Ever since she was called out by lifestyle writer Sasha Exeter after making some tone deaf comments, rumors have been circulating that her friendship with Meghan had ended.
Jessica is now claiming that she and Meghan are still BFFs. "I'm going to tell this once and for all. Meghan and I are family. She is the kindest friend and has checked up on me everyday," she wrote on her Instagram Story. "Tabloid culture is atrocious. It creates lies and hurtful storylines. Stop feeding into it. Done."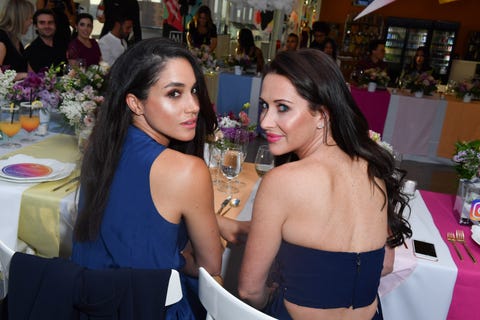 Before their alleged falling-out, Jessica and Meghan were super close and had been friends for a decade. Jessica's daughter, Ivy, was a bridesmaid in Harry and Meghan's wedding, and her twin sons, John and Brian, were page boys.
Plus, to make things even more complicated, Jessica recently posted (and quickly deleted) a pic from Meghan's wedding, furthering speculation that they were still on the outs. So, which is it? Friends or frenemies?
Source: Read Full Article