Joanna Gaines Shares 3 Tips for Spending Quality Family Time Together at Home
Joanna Gaines has been sharing tons of positive, upliftingcontent with her fans while everyoneis home during the coronavirus (COVID-19) pandemic. From cooking demonstrationsto fauxbook signings, the 41-year-old renovation queen knows how to inspire funand laughter during troubling times.
Gaines has shared some great parenting advice over the years and recently, she sat down with Sara Haines of ABC News to discuss some great tricks for keeping families happy, healthy, and productive while they're stuck at home.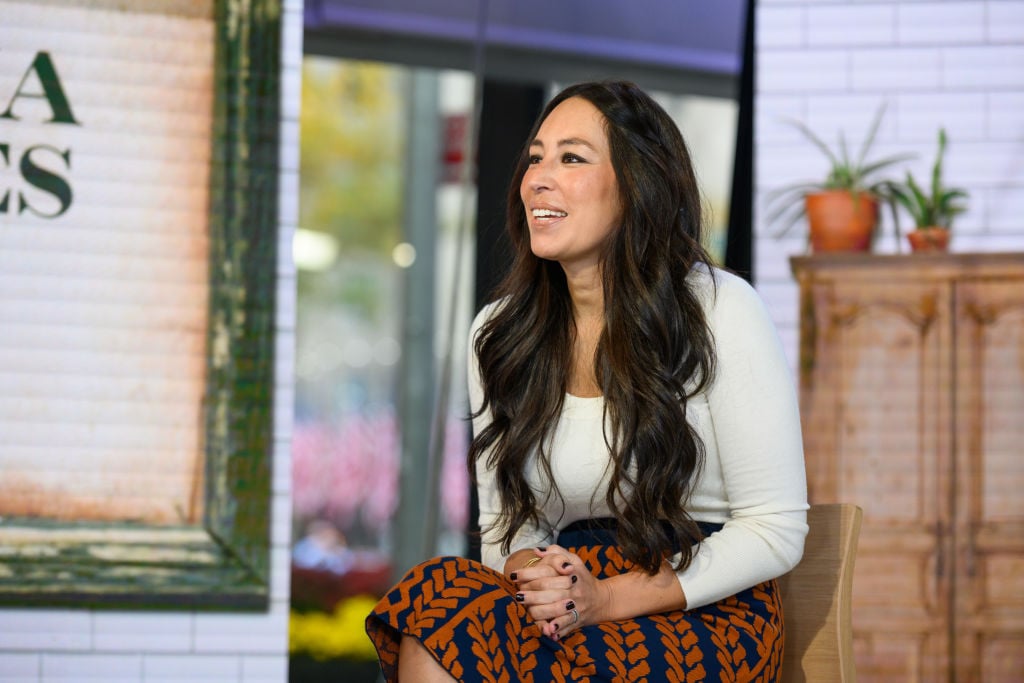 Joanna Gaines offered a few tips for family bonding at home
Even though they don't have a television at home, the Gaineskids have all been keeping busy and making memories on their 40-acre Waco farmwhile sheltering at home. The former Fixer Upper host explained some ofthe specific ways they're all getting along and making the best of life rightnow.
"We're all experiencing it a little different, depending onwhere we're at," Gaines toldHaines via video call. "I've loved…just getting in the kitchen and making something."
Her words were not the least bit surprising. Over the pastcouple of weeks, the Magnolia Table cookbook author has shared multiplerecipes and minicooking demos, including reveals of some of her favorite family dishes fromher newest cookbook.
Gaines also participated in a Food Network special called Inthe Kitchen with Joanna Gaines.
The Gaines family has been getting outside and gardening
When she's not whipping up delicious meals in the kitchen,you can find Gaines and her five kids spending time outside on the farm. Eventhough they can't go out and participate in activities, she and her brood aretaking advantage of fresh air and sunshine when they can.
Gaines is well-known for her love of growing plants and recommends creating a small garden even if you don't have a ton of space. "A lot of people say hey, we don't have a garden — even if it's on your terrace, creating something," she said during the interview.
She's also expressing herself through the written word
The third activity Gaines is spending time on is writing downhow she's feeling.
"Journaling has been really important for me. Just again, intimes like this… I tend to internally process a lot of things, and just gettingthose thoughts out on paper… getting it all out has been really healthy for mymind," she told Haines. "To me, it's just doing something."
Most of all, the former HGTV host is trying to see this timeof life as a time for personal growth and reflection.
"The silver lining in all this is the gift of time," Gainesmused. "I know that there's gonna be days where I feel like I've wasted a lot ofthat, but I hope, at the end of all this, that a lot of these moments weremoments that felt like gifts."
It sounds like a healthy approach that's easy enough forfans to copy, whether quarantined or not.
Source: Read Full Article