Journalists kept asking Oscar winner Youn Yuh-jung about Brad Pitt
Embed from Getty Images
Sunday night, actress Youn Yuh-jung won Best Supporting Actress for her role in Minari. It certainly wasn't her first award. Hell, it wasn't even her first American award. Yuh-jung has had a long, critically acclaimed career, even if Minari was most Americans first introduction to her. Unfortunately, that did not stop some American journalists from showing their @sses when they had this accomplished woman in front of them. After what was arguably the most entertaining acceptance speech of the evening, Yuh-jung faced reporters who, instead of asking her anything relevant to her performance, award, career or even being the first Asian woman to win this category, only found their notes to ask about what it was like to meet Brad Pitt, who had escorted her off-stage.
Youn Yuh-jung has had it, officially, with fielding questions about Brad Pitt. Was he nice? What did he smell like? Who cares? After winning the Best Supporting Actress Oscar for her role in Minari, she was escorted off the stage by presenter Brad Pitt and his sad little man-bun situation.

Afterward, in the press room, journalists wasted her time asking the least-interesting question possible: Was she excited to meet Brad Pitt? This actress just gave one of the best performances of the year. Speaking to the Korean media after winning the Academy Award, she was asked by a journalist about the American media's fixation on her Pitt encounter. In a television clip posted to Twitter by a Loona stan account, she responds with the world's classiest eye-roll, then says, "They kept asking me how it was meeting Brad Pitt," and then she sips a glass of white wine.
[From Vulture via Pajiba]
It a sad coincidence (or is it a coincidence?) that the other major gaffe in the press room was with another non-American, Daniel Kaluuya, who gave an equally entertaining acceptance speech. They have these fascinating people before them, and they can only think to frame questions around an American. Prior to Sunday, Yuh-jung had won the Golden Globe, the Critics' Choice, the BAFTA and the Independent Spirit Award for her performance as Soonja. There was a very good chance she was taking home the Oscar so even cursory research into her career should have been done before she walked on that platform. Even her speech gave enough fodder for questions. Like the fact that she was shunned for being a divorcee for much of her career. Because of this, she would take almost any role she could. In one such role, a "spiteful queen" on a Korean soap opera, Yuh-jung was so good, people would curse her on the street when they saw her. All of this is far more interesting that what Brad Pitt smells like.
Fortunately, You-jung doesn't suffer fools lightly. When the dolt asked what Brad smelled like, she responded that she hadn't smelled him because "I'm not a dog." Later, when she was asked if she would appear in a movie with Brad, she said it would never happen because of her "English and age." Most reporters probably chalked that up to a charming wish of a nice older lady, but I suspect it was a jab at the tunnel vision of Hollywood's ageism and misogyny. Below is Yuh-jung's reaction when the Korean journalists ask about her American media reception. I wish I spoke Korean so I could fully appreciate it, but her expression says enough.
— 👻💙🌊 (@ultseul) April 26, 2021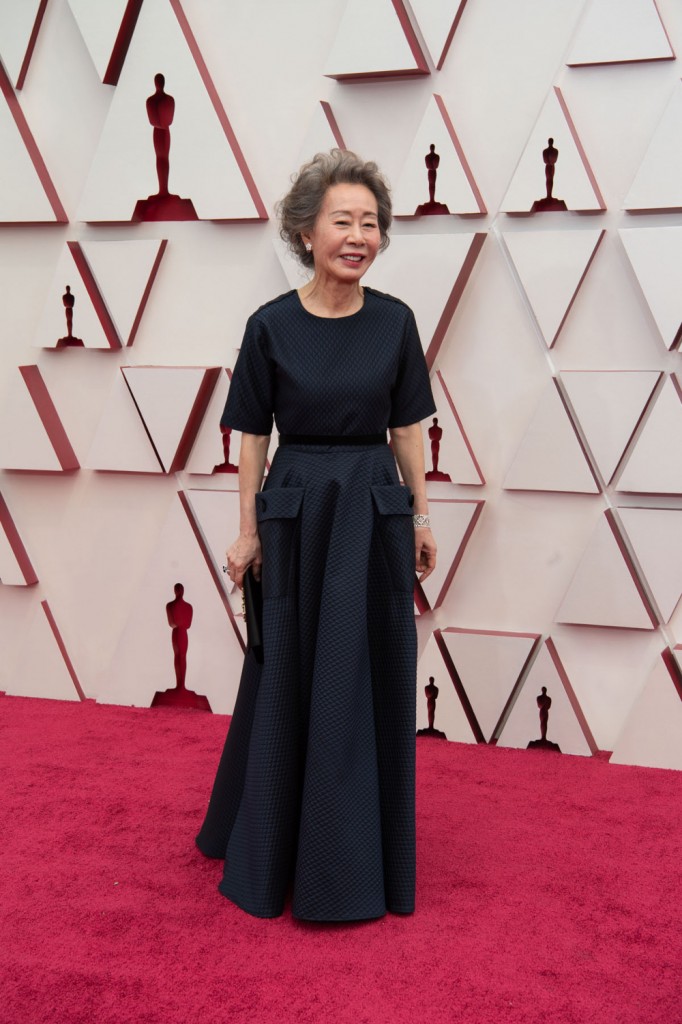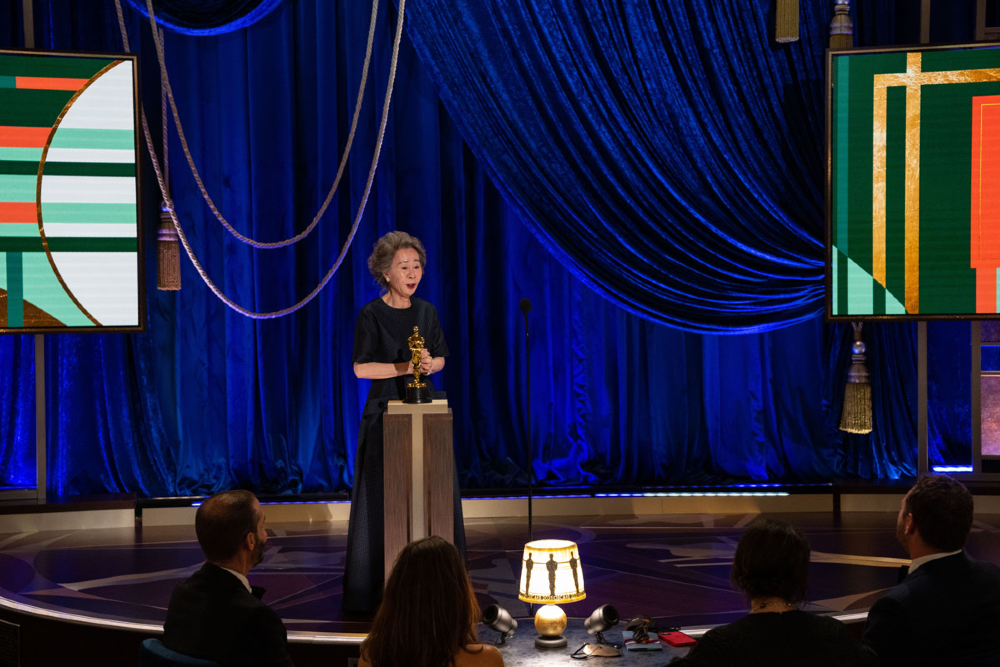 Photo credit Getty Images, Twitter and Avalon
Source: Read Full Article