Julianna Pena Says 'Coward' Amanda Nunes Is 'Dead To Me' After Retirement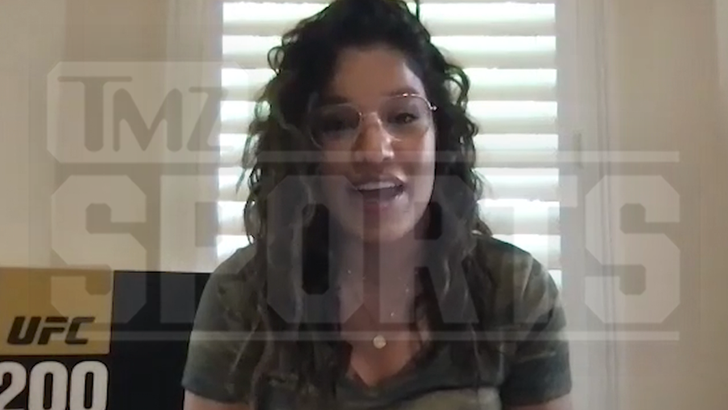 "Coward!"
That's Julianna Pena's reaction to Amanda Nunes' retiring inside the Octagon after UFC 289 … walking away from the sport before the two UFC stars got a chance to fight for a third and deciding time.
The former bantamweight champ joined Babcock on the "TMZ Sports" TV show (airs weeknights on FS1) … where she viscerally reacted to Nunes' retirement.
"There's unfinished business and listen, the reality is that Amanda retired. She had a great career, but let's call a spade a spade. She's a coward. From the very beginning, the UFC told me that she didn't want to fight me and that's why it took so long for them to make the trilogy," Amanda told us.
Of course, 35-year-old Nunes easily handled Irene Aldana, scoring a decisive and unanimous 5-round decision Saturday night in Vancouver … before she laid down her gloves in the center of the cage.
Remember, 33-year-old Pena defeated Nunes at UFC 269 in December 2021, in turn taking her bantamweight title. The women rematched at UFC 277 in July 2022 … a fight Amanda won by unanimous decision (though, if you watch the video, the fight wasn't without controversy).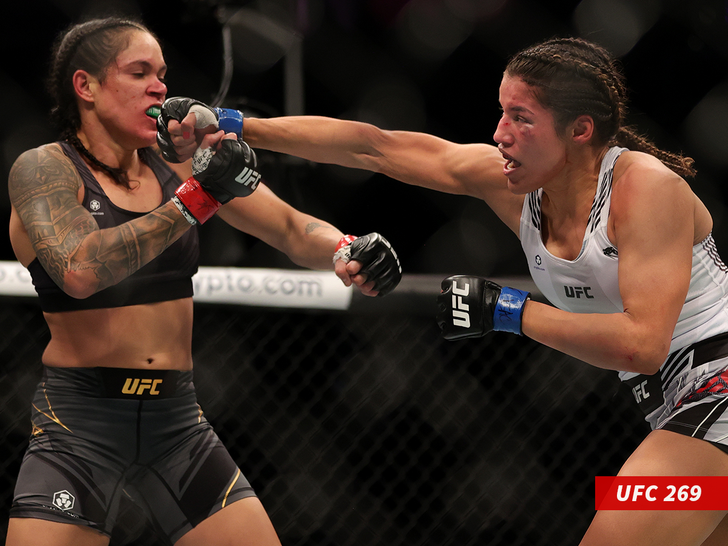 The Venezuelan Vixen and Lioness were supposed to settle their score once and for all at 289 … but Julianna was forced to drop out after suffering a serious rib injury.
"We're 1-1, it's tied up and the fact that she walked away like this, it's unfortunate but personally, congratulations. Professionally, what the heck is that?"
Now, the expectation is Pena will fight Raquel Pennington or another top contender … but, Amanda doesn't think Julianna will ever be champ again, and she said as much during her post-fight presser.
Pena believes Nunes is simply taking a shot at her.
"[Amanda] knows what can happen. She knows that she lost her belt to me and she knows that I'm a threat. She's gonna do everything and anything that she can to discredit me to say that I'm not good or that I'm never gonna be champion."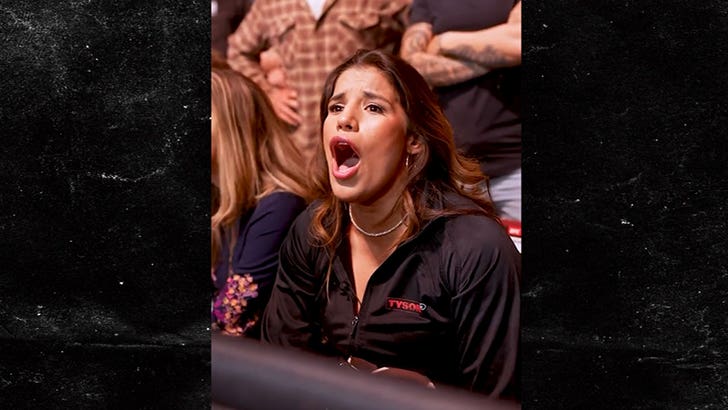 Julianna says she's not been left to "carry the whole division" by herself … and she doesn't plan to sit around and dream about what a trilogy could've been like. It's onward and upward for the former champ.
"At this point, [Amanda's] dead to me. You retired, good, go, ride off into the sunset, have a good time. We gotta keep s*** pushing around here, so let's keep this division open and alive and things are gonna be exciting!"
But, with that said … Pena did leave open the possibility for a future fight.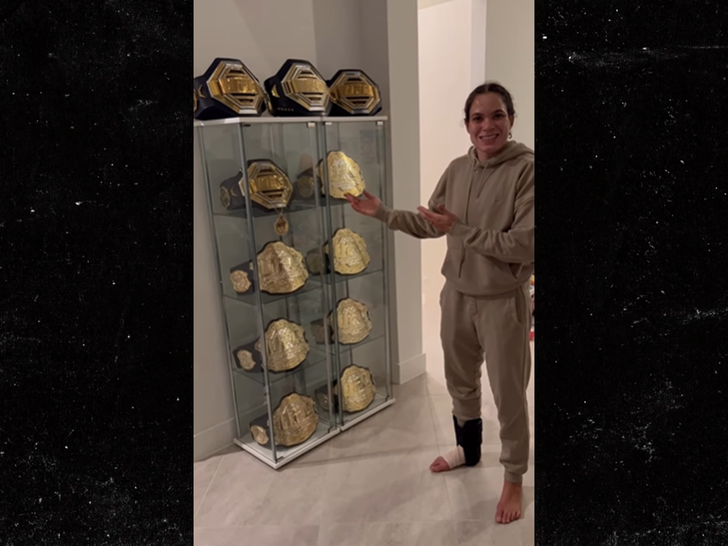 "Congratulations. Have a good time, but I know at the end of the day a fighter, especially when they're still young, is gonna have a hard time walking away from this sport. When she's ready to come back, I'll be here."
Source: Read Full Article