Kanye West Wants to Get Taylor Swift's Masters Back from Scooter Braun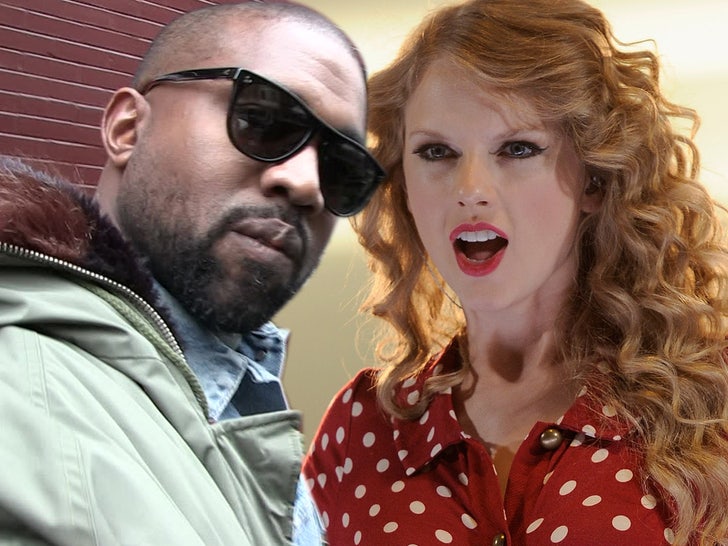 Kanye West is back from his Twitter time-out with an outrageous claim — he's offering to get back Taylor Swift's master recordings from Scooter Braun!!!
Yeezy just offered his services to his longtime enemy, vowing … "I'M GOING TO PERSONALLY SEE TO IT THAT TAYLOR SWIFT GETS HER MASTERS BACK. SCOOTER IS A CLOSE FAMILY FRIEND."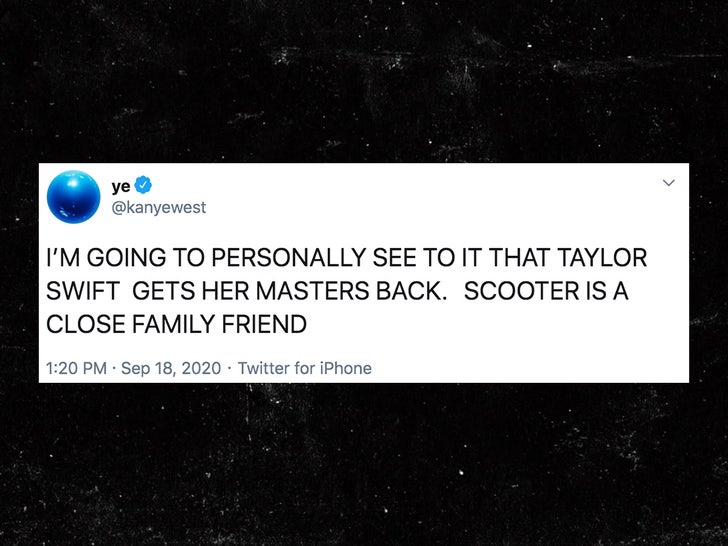 The jaw-dropping move came in the middle of Ye's most recent Tweet storm … hence his ALL CAPS mood. Prior to this, he's been railing for days against the music industry … demanded that artists, himself included, deserve to own their recordings.
This is the second time Taylor's come up this week on his Twitter feed. Earlier, he posted a text exchange with someone who's suggesting he follow Taylor's lead and either try to buy his masters or re-record them.
Remember, Taylor is beefing with Scooter — Justin Bieber and Demi Lovato's manager — who recently bought Big Machine Records which owns Swift's first 6 album masters. Taylor is determined to get her OG tunes back and, as of now, plans to re-record the songs that made her famous.
Now, Kanye's jumping into the mix with a different resolution, seemingly offering to broker a deal between Taylor and Scooter, who he calls a close family friend.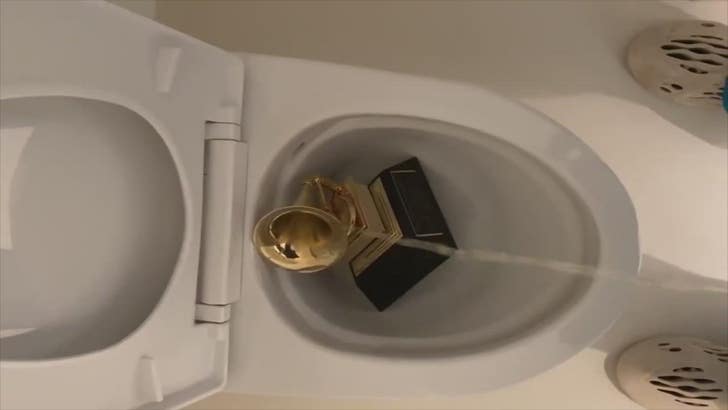 No word if Kanye is offering to personally see to it that Taylor's Grammys get peed on too.
Source: Read Full Article