Karen Elson: A lot of models dont know how much theyre getting paid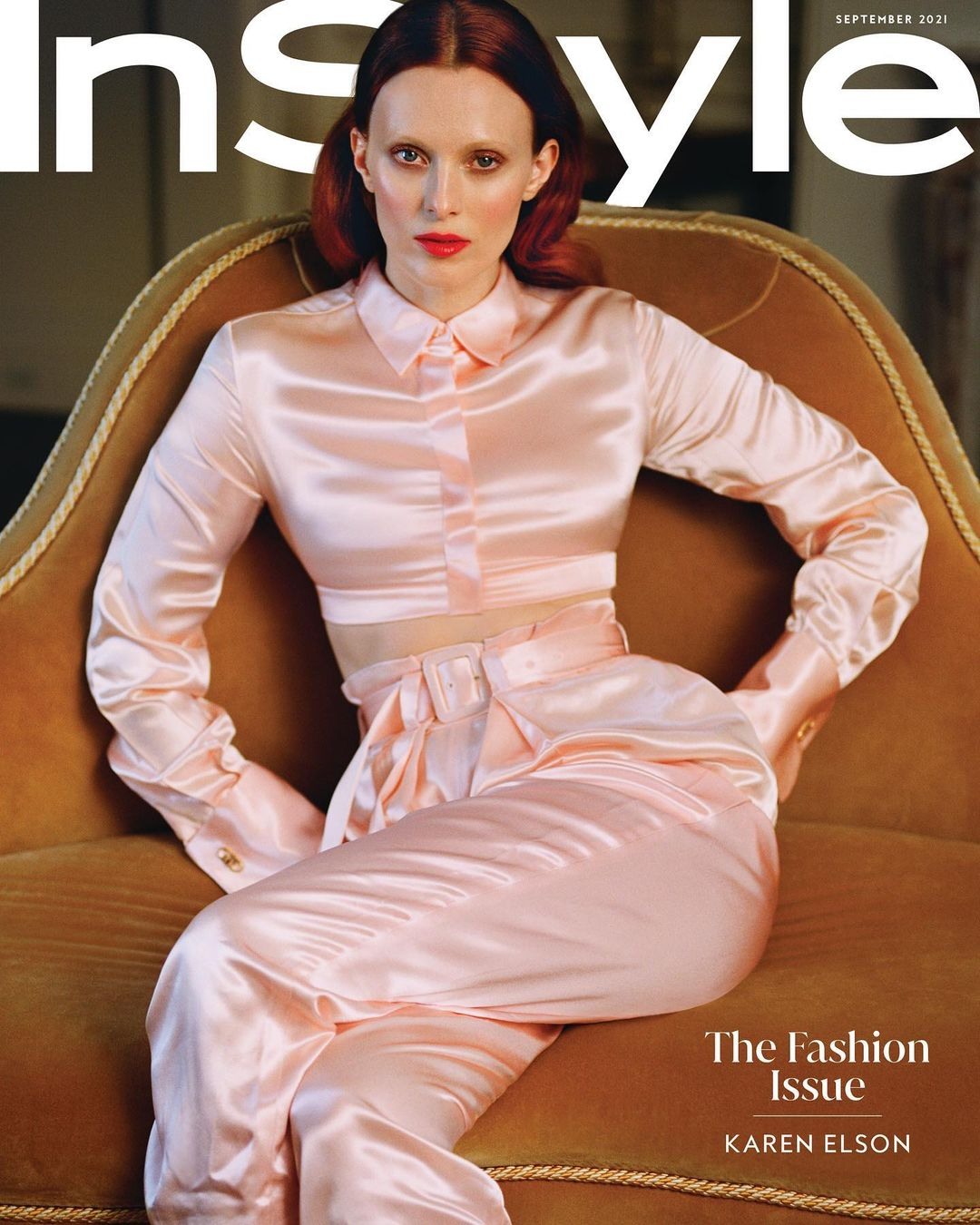 I waited a bit before I read InStyle's second cover interview with Karen Elson. InStyle released Jennifer Aniston and Elson's covers and interviews around the same time, and obviously, Aniston's was the one which got tons of attention. Because she's Jennifer Aniston. But Karen Elson's interview is really interesting and really good. Elson is 42 years old, divorced from Jack White but still Nashville-based (so is White). She's a mother of two and during the pandemic, she decided to leave her modeling agents and represent herself in the industry. She's still getting tons of work offers, obviously (she's on the cover of InStyle), but she sounds completely disgusted with the kind of bad sh-t that's still happening in the modeling industry. I really enjoyed this piece:
Why she left her modeling agency: "COVID, as difficult as it's been, gave me an opportunity to slow down and take stock. When I did that, I realized I was unhappy. I had no control over my life — it was a series of destinations, scheduling. There'd be so many times when I'd have to forgo important moments in my kids' lives for my job. I became a version of myself that I didn't particularly like. I've had an amazing career. I love collaborating with great photographers, designers, hairstylists, and makeup artists, but there are moments when I don't like the business.

Modeling is about gossip & bitchiness: "It's this feeling that unless you're completely, 100 percent dedicated to the drama and the bitchiness, you'll be forgotten about. For years it's always been a fear of mine. But that was getting old. How many dinners can you stay at where you're gossiping about somebody? Or being sucked down the rabbit hole of how people perceive you? There is this sort of Marilyn Monroe complex that happens a lot with famous women because our personalities are often not seen. This business projects so much on a person. The more outrageous you act, the more broken you are, the more susceptible to be manipulated you are. When I was at my weakest and sickest was when people were just like, "We love you. You're so major. You're incredible."

There should be more camaraderie: "Pitting women against one another is a drama as well. There's no team camaraderie. I think of Carolyn Murphy, Amber Valletta, Shalom Harlow, Erin O'Connor, and even the young girls — Adut Akech, Kiki Willems, Rianne Van Rompaey. I like all of these women. Why can't we lift one another up? It's been refreshing to represent myself and work with my management team. It makes me more eager to go to work.

Her advice for the young models: "That they're allowed to ask questions, especially about finances. A lot of models don't know how much they're getting paid. It's been a big struggle throughout my career to have that transparency. I found myself in many situations where the payment didn't add up, and it's not because anybody's doing anything shady. It's just very careless, and [asking questions] stops the momentum. It's like, "Oh, you're flying to Paris to do the shoot, but all of your expenses — the 20 percent agency fee, the 20 percent commission — are coming out of your rate." So that's 40 percent of the pie, not including taxes. There's no email trail, and the attitude is, "Babe, don't worry."

The power of the Glamazon era: "I remember [casting director] James Scully said to me that in the '80s the models had all the power. They were the ones who were calling the shots, like Linda Evangelista: "I don't get out of bed for less than $10,000." I love Linda, by the way. She is the funniest person on the planet. But they were in charge, and then. Somewhere in the '90s it went to, "Oh, they've got too much power. We've got to smack them back down."

On models & social media: "With social media, models became superstars again. I'm not trying to slight anybody here, but it helped if you came from a certain background. I have a problem with people judging a person because they were just born into a certain thing. They can't help that. But with the fickleness of fashion, they love when you're the daughter of someone. It's a lot harder for the younger girls now who, like me, may come from up north [of England] to become a superstar. They don't have the resources. Back then, Kate could be Kate Moss from Croydon. Naomi [Campbell] is from South London, as well.
[From InStyle]
It's clear that the old business model still works for many in the fashion industry – they don't want to go back to models having "too much" power, they don't want to go back to paying huge amounts to book the biggest names, and it's easier for most agencies and industry professionals to just manipulate, gaslight and neg these young girls and women from ever realizing how much power they actually have. She's absolutely right about "they love when you're the daughter of someone" and how difficult it is, nowadays, for a Kate-from-Croydon to really launch herself into the industry. And what she says about the money is so scary – young women are practically paying out of pocket to model.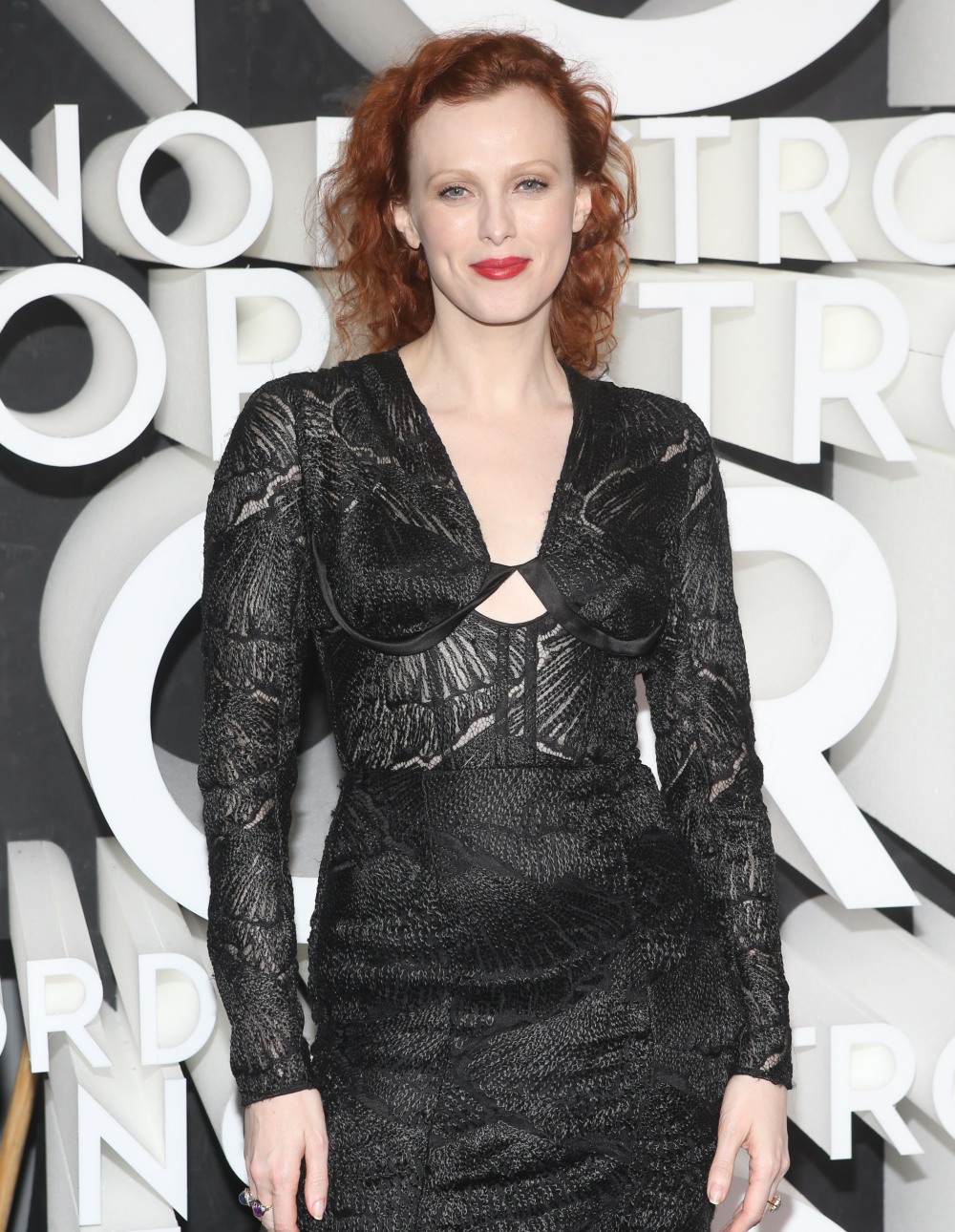 Cover courtesy of InStyle, additional photos courtesy of Avalon Red.
Source: Read Full Article