Khloé Kardashian's Instagram Proves That Cars Are a Big Part of Her Aesthetic
For celebrities, Instagram is a platform that allows them to connect with their fan base. They also use the social media tool as a mechanism to help build their images and reinforce their personal brands. Some stars share pictures of premieres, video clips of new albums, and favorite charities. Others often share lifestyle selfies, and by looking through Khloé Kardashian's Instagram, she's definitely a fan of the latter. Another common theme you might notice is her particular association with cars. Many of her shots are with, near, or about some big-name autos, and it's clearly a big part of her aesthetic.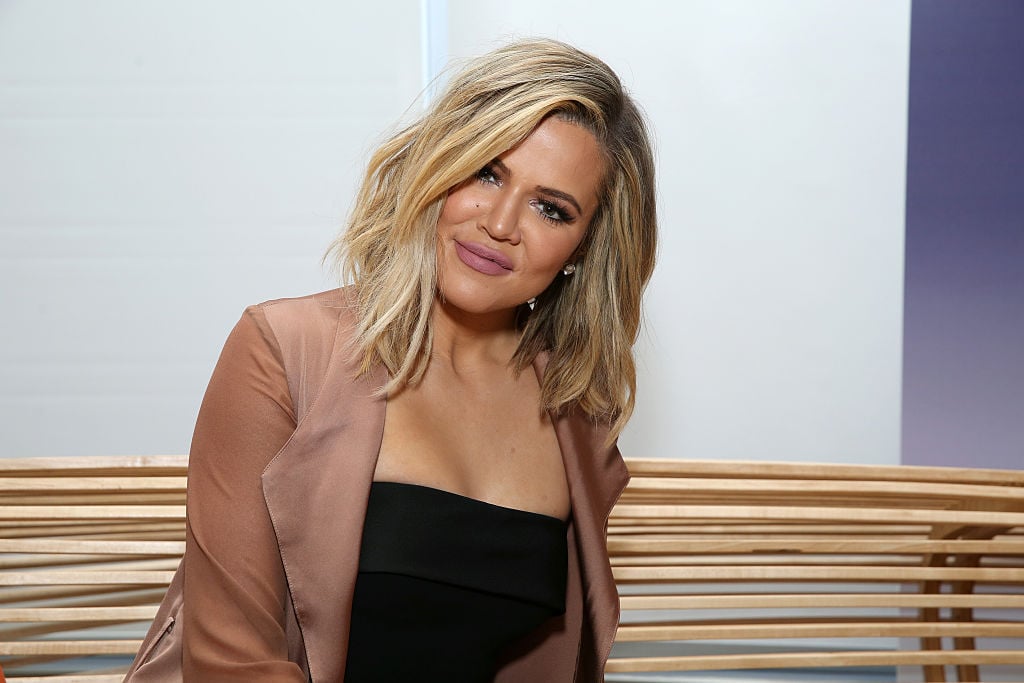 Some of the coolest vehicles on her page
Scrolling through her Instagram, you might see Khloé Kardashian leaning up against the hood of a Mercedes or looking sporty next to a Hummer. But you'll also see some really cool cars, some as part of her various photoshoots. She doesn't always sidle up to sports cars, either. In one shoot, during a photo promotion for her latest clothing line, Kardashian poses with the fun and popular Vespa.
One of the most impressive rides she features is the Porsche 911 Turbo S, a car worth six figures. This twin-turbo engine harnesses 580 horses and is the epitome of strength and power. Another upscale vehicle that often makes an appearance on Kardashian's Instagram is the Rolls Royce Wraith. The car is black, the windows are tinted, and it's a taste of luxury that only the truly successful can sample.
Storytelling with sweet rides
There was one car that not only made it to her Instagram but also found its way onto a girls' trip episode of Keeping Up With the Kardashians. It was a 1957 Chevrolet Bel Air, a classic car, and in candy apple red. Unfortunately for Khloé Kardashian, who rented the car on a trip in Palm Springs with the girls, the Bel Air broke down. The girls were stranded and forced to get out and push the car, which enlisted some laughs. The photos on Instagram solidified the hilarious memory.
Khloé Kardashian's personality rings true in her pictures
As part of the cover shoot for GQ, Khloé Kardashian strikes a pose on top of the iconic and legendary Pontiac Firebird Trans Am. Complete with the golden eagle, this classic muscle car shares the same edge and no-nonsense personality that Kardashian personifies herself. If you check out her story on Instagram, you'll also find a collection of inspirational quotes. Sharing kind and thought-provoking sentiments alongside her personality-loaded photos shows more about Khloé Kardashian's multi-faceted personality. It is a demonstration that she can be fierce, raw, and engaging in an authentic and philosophical way.
Cars and models are like Oreos and milk
One way to showcase an impressive model car is by having an equally remarkable model striking a pose nearby. Models have been posing with cars for decades to showcase both the vehicles as well as the models themselves. Considering Khloé Kardashian has paved her way in celebrity stardom as a successful model and business-savvy entrepreneur, her common association with high profile wheels is a natural fit. Cars can often have a feel, a notorious look, or reputation, whether it be rebellious, classy, upscale, or performance-driven. Khloé Kardashian might suggest her personality reflects all of these sentiments. In a way, her appreciation for cars only boldens her brand and individualistic style.
Khloé Kardashian sure loves her cars, and you can tell by scrolling through her Instagram pictures for proof. With her common depiction of various model vehicles, along with her arsenal of inspirational quotes, fans get to explore the many sides to her persona and aesthetic.
Source: Read Full Article