Kim Kardashian's Coronavirus Tweets Have Fans Urging Her to Donate Money
During the coronavirus (COVID-19) outbreak, people are doing what they can to help, and for Kim Kardashian West, that means tweets. She took to social media to urge her fans to do what they can in this difficult time, and her fans had a return message for her: maybe you should help.
Kardashian West has a history of poor choices on social media, but is all the criticism about her coronavirus response fair?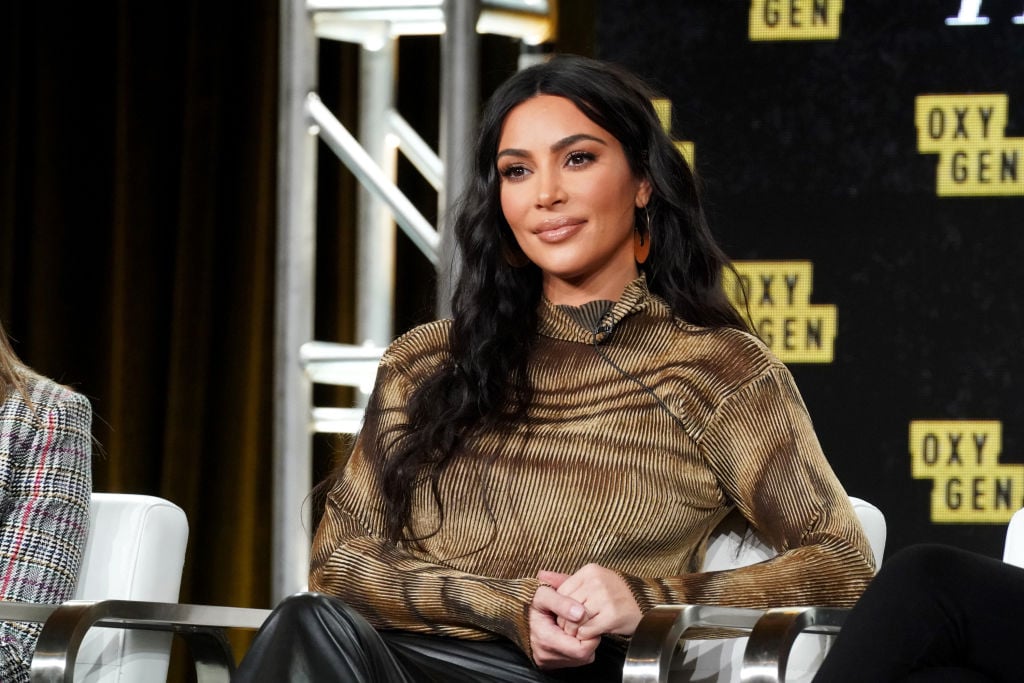 Kim Kardashian West has been tweeting advice
Like many of us, Kardashian West has been spending a lot of hours at home, killing time on social media. One of the things she's doing is passing along encouragement and advice about the best way to respond to the pandemic. She posted a meme, showing medical professionals in masks and gowns, holding signs that read "We stay here for you, please stay home for us."
Another tweet pleaded, "PLEASE do not ignore the severity of the warnings to stay inside to stop the spread of this virus. We will all get through this!" She finished the tweet with the hashtag #TogetherApart, which is being widely used to encourage people to be vigilant about social distancing.
The tweets are good advice, but because they're coming from Kardashian West they don't sit well with everyone. 
Fans have some objections to share
Some of the blowback at Kardashian West is based on how little she seems to understand about the struggles most people are experiencing. "Some of us have to work Kimmie." Another commenter pointed out how different Kardashian West's life is, saying "Oh boy, we don't all have the financial freedom to stay at home. We also don't have home theatres and acres of land to run around during a quarantine."
But not all the negative responses to Kardashian West have been about her being tone-deaf. Some people feel that she's actually trying to make a profit off the pandemic, and that's not sitting well. She recently announced on Instagram that 20% of the profits from the sale of her Skims cotton line would be donated to a charity called Baby2Baby, to support their coronavirus response effort. 
Many people think that someone as wealthy as Kardashian West could make more of a donation to help people. As one person put it, "Kim you and your family are rich as hell why do you need to make a profit off of everything? If you truly care about donating just donate $1M but the thing is you don't care about people who have less than you."
Is all the criticism fair?
Kardashian has since doubled down on the Skims donation, pledging to give at least $1 million. Beyond that, she has said that not all of her charitable donations are publicized. She pointed this fact out when fans roasted her for tweeting about the Australian bush fires. People said she should give money to help instead of tweeting, and she responded, "nothing gets me more heated than to see people think they know what we donated to and to think we have to publicize everything."
That might be the case with the current crisis. Kourtney Kardashian received some of the same judgment when she tweeted about the coronavirus, and she replied with a Bible verse: "Thus, when you give to the needy, sound no trumpet before you, as the hypocrites do in the synagogues and in the streets, that they may be praised by others. Truly, I say to you, they have received their reward (Matthew 6:2 ESV)."
It's possible that Kardashian and all the Kar/Jenners are doing far more than we know to help out people during this unprecedented crisis. We don't really know, but we can only hope.
Source: Read Full Article