'Love & Hip Hop': Alexis Skyy Gets Candid About the Mean Messages She Received About Her Daughter
Alexis Skyy is known for being on several Love & Hip Hop shows. However, in a new interview, Skyy seems to be debating whether or not she will return to the franchise. Additionally, she opened up about the mean messages that she has received on social media regarding her daughter.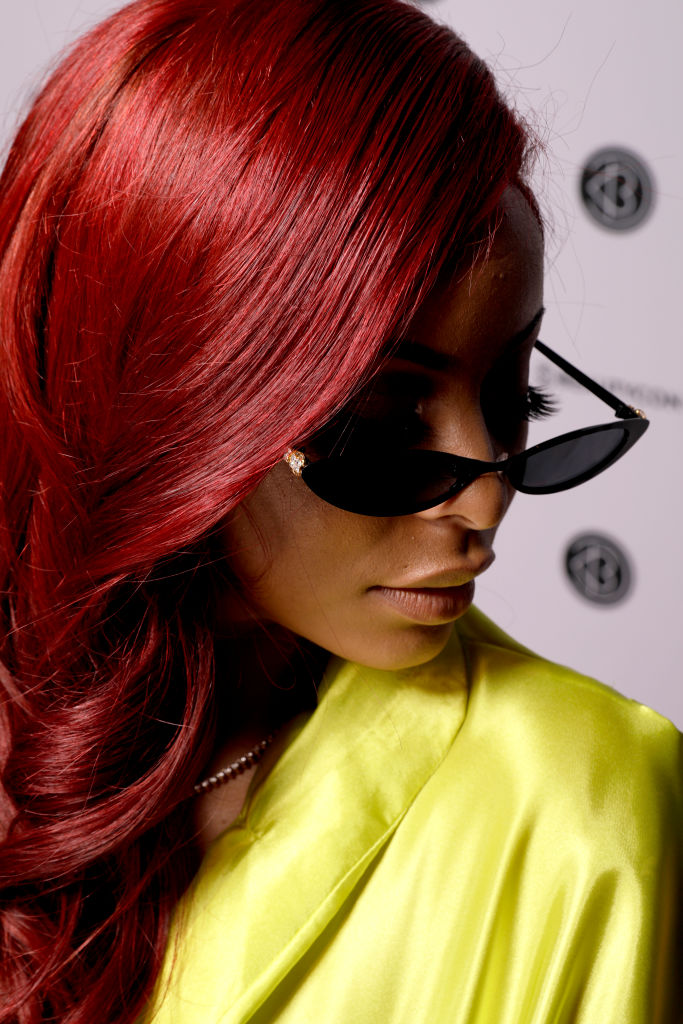 Alexis Skyy has appeared on multiple 'Love & Hip Hop' series
Skyy has a distinction of being one of the only people to appear in three different shows in the Love & Hip Hop franchise. She has appeared on the Atlanta, New York and Hollywood shows. Skyy first appeared in the franchise when she had a cameo on Love & Hip Hop: Atlanta and later appeared as a guest-star in another episode.
For Love & Hip Hop: Hollywood season 4, she officially joined the franchise, becoming a supporting cast member on the show. She was later a supporting cast member on the ninth season of Love & Hip Hop: New York and is now a supporting cast member on the nin season of Love & Hip Hop: Atlanta.
So far, her most prominent storyline has been her long-running feud with Masika Kalysha. Both women were dating Fetty Wap. Skyy has a daughter, Alaiya Grace Maxwell, who was born in January. She has a condition called hydrocephalus. Both Wap and Skyy have gone back and forth on whether Maxwell is actually Wap's baby and it is unclear who her father is.
The television personality talks about messages she's received about her daughter and her future on 'Love & Hip Hop'
In a wide-ranging interview with Hollywood Unlocked, Skyy talked about a number of topics, including whether or not she plans to leave the franchise and the mean messages she's received from viewers about her daughter.
On seeing the mean comments about her daughter, Skyy said, "At first it did bother me but I learned to just kind of block it out because it's disgusting. She's a baby. If you're that evil to talk about a kid or talk about what I went through, you're just an evil person. So I just learned to tune that part out but it was hard. I'm not gon' lie. It was hard in the beginning to deal with it. But now I just have this barrier up."
In regards to potentially leaving Love & Hip Hop after this season of the Atlanta series is over, Skyy said that she was likely leaving after this season and not returning.
"Yeah, I think this was my last season cause I was with them for four years," she said. "But honestly, if they want me back, I don't think I'ma consider it. Not this time. And I love Mona [Scott Young] and I appreciate her for the opportunity…if it just happens, it does. Honestly, that's not what I'm looking to do. I said I wanna keep opening up my salon. And doing that sort of thing. It's so hard for me to be normal. I'll never be normal. But just kind of slow down a lil bit and take a break from certain things."
Love & Hip Hop: Atlanta airs Mondays on VH1.
Source: Read Full Article