LSU Hoop Star Angel Reese Defends Taunting Caitlin Clark In NCAA Title Game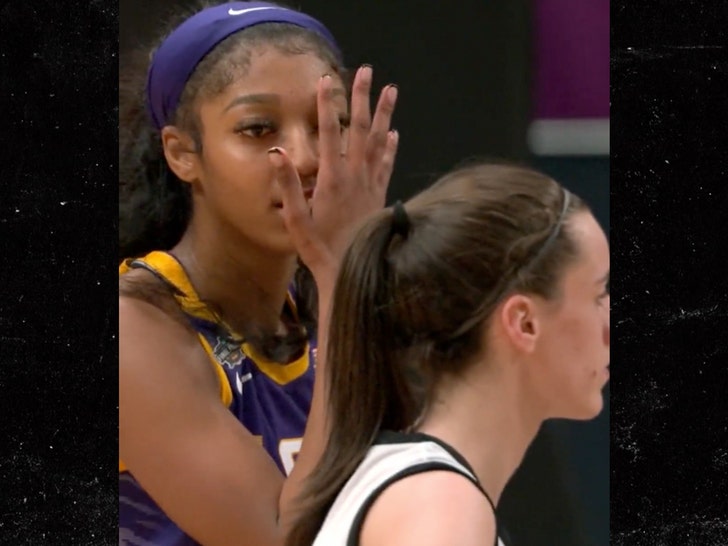 LSU hoops star Angel Reese isn't apologizing for taunting Caitlin Clark during the NCAA title game Sunday … responding by ripping the hypocrites who called her out, but didn't do so for Clark.
The Tigers forward received a ton of backlash after throwing up John Cena's famous "You Can't See Me" hand gesture during LSU's blowout 102-85 win at the American Airlines Center.
FYI, it's the same gesture AP Player of the Year Clark used in the Elite Eight and Final Four.
The difference was the public's reaction … Clark was praised, while Reese was mostly criticized for failing to show good sportsmanship. But, she's unbothered by the selective outrage.
"All year, I was critiqued about who I was," Reese said during her post-game interview.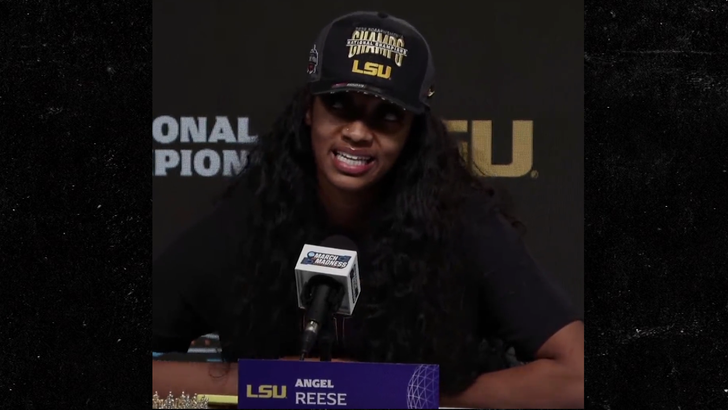 "The narrative — I don't fit the narrative. I don't fit into the box that y'all want me to be in. 'I'm too hood. I'm too ghetto.' Y'all told me that all year. But, when other people do it, y'all don't say nothing."
Reese — who transferred from Maryland to LSU last May — says this win is for "the girls that look like me," telling them to be "unapologetically you."
"And, that's what I did it for tonight. It was bigger than me tonight. Twitter is gonna go on a rage every time. And, I'm happy. I feel like I've helped grow women's basketball this year."
Despite the hate Reese is getting, there are a ton of people who've had her back, including LeBron James, who retweeted Emmanuel Acho's comment ripping those who criticized Reese but not Clark.
The Lakers superstar also shared Ryan Clark's message on Twitter, saying, "If you praised Caitlin Clark as competitive, fiery, and passionate for doing the 'You can't See me' celebration and are criticizing Angel Reese for the same we already know!!"
Shaquille O'Neal also came to the defense of Reese, going at Keith Olbermann, who called Reese a "f***ing idiot."
It was the first-ever NCAA title for the LSU women's hoops team and 4th title for coach Kim Mulkey … who won three with Baylor before joining the Tigers in 2021.
Congratulations, ladies!!
Source: Read Full Article