Makeup Guru NikkieTutorials Seemingly Hinted That Ellen Degeneres Is Not so Nice Behind-The-Scenes
Ellen DeGeneres is widely known by her audience for being a kind and caring individual who uses her platform to spread positivity.
While the talk show host has grown a huge fan base due to her friendly and easygoing nature, lately, people who've interacted with her behind-the-scenes have said that she's actually not as nice of a person as she appears to be.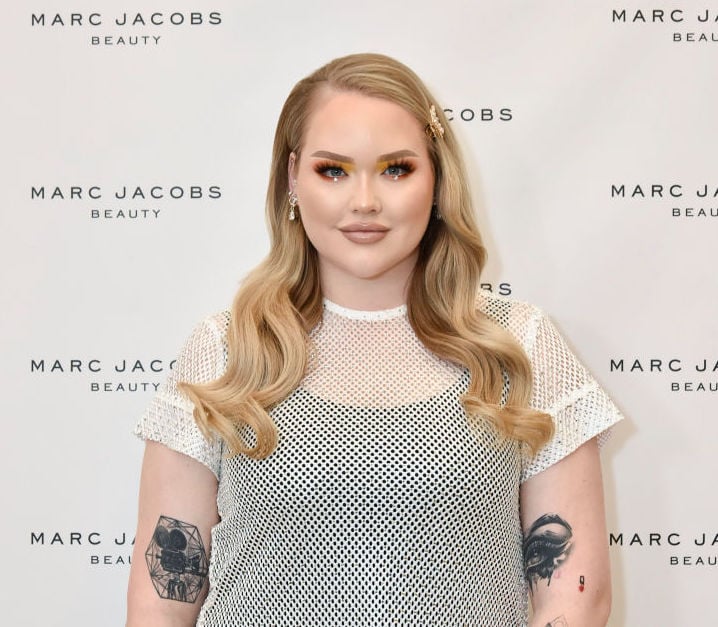 Beauty YouTuber NikkieTutorials recently revealed that she's someone who's seen a different side to DeGeneres, one that she wishes she didn't experience while appearing on the comedian's talk show early this year.
NikkiTutorials didn't have the encounter she hoped for with DeGeneres
When people get invited to appear on The Ellen DeGeneres Show, their initial reaction is usually that of shock and soon turns into full-blown excitement.
Not only do they look forward to appearing on a show that is viewed by millions of people each day, but many also anticipate getting the chance to meet DeGeneres in the flesh and having the opportunity to converse with daytime television royalty.
That is exactly what well-known YouTuber NikkieTutorials was looking forward to when she visited The Ellen DeGeneres Show in January to talk about her celebrated coming-out video.
However, the experience the beauty guru, whose real name is Nikkie de Jager, was expecting to have on the show didn't happen, and she recently opened up about it during a recent interview.
Back in February, NikkieTutorials joined Matthijs van Nieuwkerk on his Dutch talk show De Wereld Draait Door, where she spilled some behind-the-scenes details about her visit to DeGeneres' set.
When van Nieuwkerk asked what it was like for her on the show, the YouTuber didn't beat around the bush, saying that her experience on The Ellen DeGeneres Show wasn't exactly ideal.
"Let me say that there's a big difference between this show and Ellen DeGeneres, and I'm saying that in favor of this show," de Jager said. "It's nice that you say 'hi' before the show. She didn't."
But even though the experience on DeGeneres' set wasn't what she was expecting, NikkieTutorials acknowledged that it was an "honor" to be on the comedian's talk show.
She added, "It was a huge honor to be on that stage with Ellen, but it wasn't as nice as I thought."
NikkieTutorials isn't the only one who's called out DeGeneres
Though NikkieTutorials' claims came as a complete shock, this hasn't been the first time people have put DeGeneres on the spot for being less-than-kind.
On Mar. 20, comedian and Gilmore Guys podcast co-host, Kevin T. Porter opened a can of worms when he urged people to share their stories about DeGeneres being mean on Twitter.
"Right now we all need a little kindness. You know, like Ellen Degeneres always talks about!" he wrote. "She's also notoriously one of the meanest people alive. Respond to this with the most insane stories you've heard about Ellen being mean & I'll match every one w/ $2 to @LAFoodBank."
After sharing his post, Twitter quickly flooded with tweets from people recalling their less than ideal experiences with the famed talk show host.
"My sister worked for the Ellen Show for two years. This is from her: 'I saw Ellen in the hallways every day and would say hello and she never once said hello back. She wouldn't smile. She wouldn't even acknowledge me at all. For two seasons,'" one user recollected.
"I once said hi to Ellen on the WB lot because we were literally walking two feet from each other coming from opposite directions and SHE made eye contact with ME. She rolled her eyes and proceeded to get into her Porsche," someone else shared.
Since sharing his tweet, Porter has accumulated thousands of replies but only donated $600 since he wasn't sure which stories were real or not.
With so many stories about DeGeneres being mean now circulating through Twitter, we have a feeling this won't be the last we hear about people's less than ideal experiences with the talk show host.
Source: Read Full Article