Mark Wahlberg's Daughter Gives Him A Quarantine MAKEOVER! See The Hilarious Clip!
With pretty much the whole world in various stages of lockdown, people are finding new ways to stay entertained.
For Mark Wahlberg, two weeks into quarantine means he's letting his daughter test out the makeup brushes! 
On Monday, the action star posted a hilarious video on his Instagram of his youngest daughter Grace giving him a manicure. He explained in the vid:
"Okay so fifteen days into quarantine now, I'm getting pedicures, manicures and apparently, full makeup. She's got her whole kit there, and yeah… this is what's happening now."
The ten-year-old looked like she was getting a real kick out of dad's makeover — and so are we!
The saga continued in Wahlberg's IG Stories. Doubtful of his daughter's skills, the Instant Family star told her, "I don't know if you're going to have a career in this."
"I'm only good at makeup, so your makeup's gonna be on fleek," she said as she finished up the job.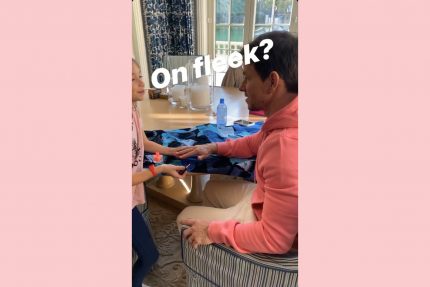 To which Wahlberg hilariously replied:
"On fleek? What's on fleek? … On fleek. Whatever that means."
LOLz!
In the next clip, the father of four showed off the finished manicure: one hand lilac, and the other peach. Perfect springtime colors!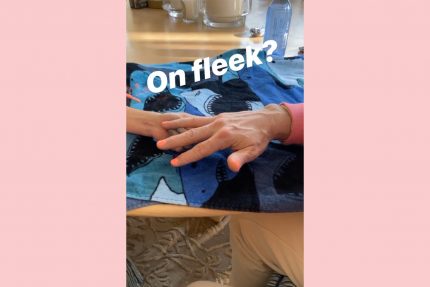 The 48-year-old wasn't too happy with the result, though. He exclaimed:
"This is a hack job! Are you good at this? Have you ever done this before?! Oh my God!"
"No!" Grace giggled in response. 
Related: Eminem Proud Of Daughter For Going To College & Having 'No Babies'
The final clip showed Grace breaking out the contouring kit on her perplexed dad. "What the heck are you doing?" he asked. "I'm doing horrible makeup," she said.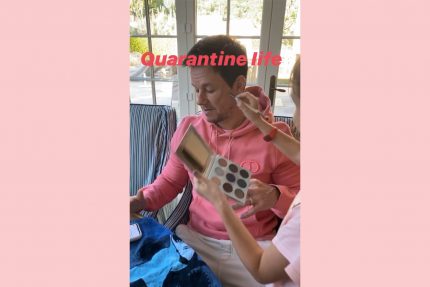 That might have been a bridge too far for the actor-producer, who said:

"I thought you said you were good at makeup! …Alright, that's enough."
Unfortunately, Wahlberg didn't post a final look. Maybe he cut Grace's makeover short, but we hope she got to see it through! We want to see Marky Mark's eyebrows on fleek!
As quarantine continues, female celebs like Katy Perry, Gabrielle Union, and Mariah Carey are using the time to go barefaced and give their skin a break. But some men, like Wahlberg, might find themselves roped into doing the opposite! 
For instance — on Friday, Meghan Trainor went live on TikTok to give her husband, Spy Kids star Daryl Sabara, his own quarantine makeover. She posted the final result on Instagram with the caption:

"How did I get so lucky? I married the prettiest hubby ever. I love you @darylsabara thank you for being my model and thank you to everyone who tuned into our first @tiktok live for #happyathome"
Now that makeover is truly on fleek! LOLz! Can we expect more beauty transformations during quarantine???
Related Posts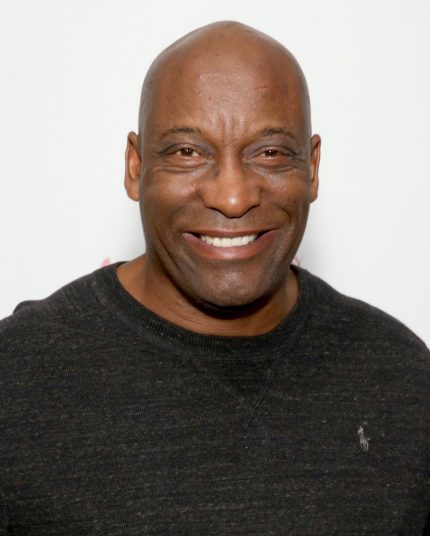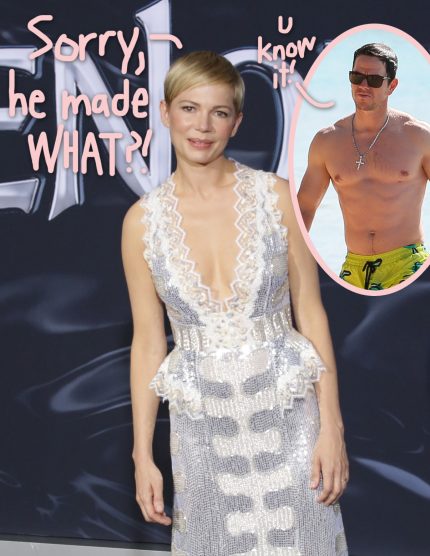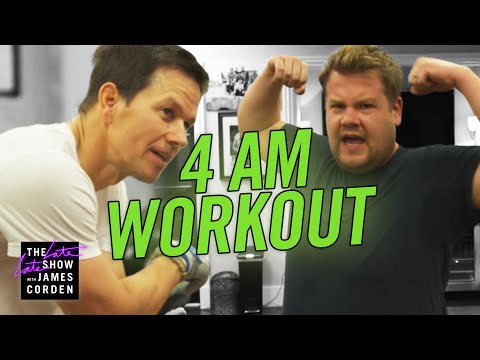 Source: Read Full Article