Meghan Markle & Prince Harry's Heartbreaking Texts To Thomas Markle Released In Ongoing Court Battl
A new update has come to light in Meghan Markle and Prince Harry's tabloid lawsuit.
As we've been reporting, the pair is involved in an ongoing legal case against Associated Newspapers — publisher of Mail on Sunday — which heads back to courts in the UK this week. Meg and Harry are suing the outlet for publishing excerpts of the "private and confidential" letter sent to Thomas Markle by his daughter in August 2018, three months after he did not attend their wedding.
The next stage in the case opens on Friday, but early Monday the Duke and Duchess' legal team filed docs as a response to the paper's defense, which was previously filed in January. In the papers filed by the Sussexes, the extent to which they attempted to contact Meg's dad leading up to his wedding is documented with text messages.
As you'll recall, he did not walk her down the aisle or attend the May 19 ceremony after being admitted to the hospital with "acute chest pain" on May 3. She messaged at the time:
"I've called and texted but haven't heard back from you so hoping you're okay."
On May 6, it was discovered Mr. Markle had posed for paparazzi photos. Despite that, Markle's team claims she attempted to arrange "logistics and supplies for her father discretely and with privacy, with care taken not to feed the press; that she is trying to protect her father from heightened press intrusion and scrutiny and that he should keep a low profile until the wedding."
On May 14, the 75-year-old said he would no longer be able to attend the wedding. The new legal papers claim the groom attempted to call his future father-in-law for around a half-hour before he sent a series of texts to him:
"Tom, it's Harry and I'm going to call you right now. Please pick up, thank you"
"Tom, Harry again! Really need to speak to u. U do not need to apologize, we understand the circumstances but 'going public' will only make the situation worse. If u love Meg and want to make it right please call me as there are two other options which don't involve u having to speak to the media, who incidentally created this whole situation. So please call me so I can explain. Meg and I are not angry, we just need to speak to u. Thanks"
"Oh any speaking to the press WILL backfire, trust me Tom. Only we can help u, as we have been trying from day 1"
The following day, the father of three informed TMZ he had suffered a heart attack, which was the first that Meghan and Harry heard of it. After receiving a text from him, the former Suits star responded:
"I've been reaching out to you all weekend but you're not taking any of our calls or replying to any texts… Very concerned about your health and safety and have taken every measure to protect you but not sure what more we can do if you don't respond…Do you need help? Can we send the security team down again? I'm very sorry to hear you're in the hospital but need you to please get in touch with us… What hospital are you at?"
Is it just us or is this whole situation incredibly sad?
Her message continued:
"Harry and I made a decision earlier today and are dispatching the same security guys you turned away this weekend to be a presence on the ground to make sure you're safe… they will be there at your disposal as soon as you need them. Please please call as soon as you can… all of this is incredibly concerning but your health is most important."
The release of these messages come the day after the newly independent royals announced they would be severing ties with four major UK newspapers because of their "distorted, false, or invasive beyond reason" stories.
What do U think, Perezcious readers?? Is this a slam dunk case for Meghan and Harry? Let us know (below) in the comments!!
Related Posts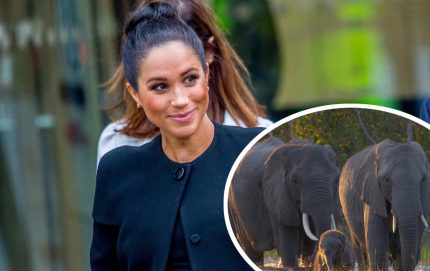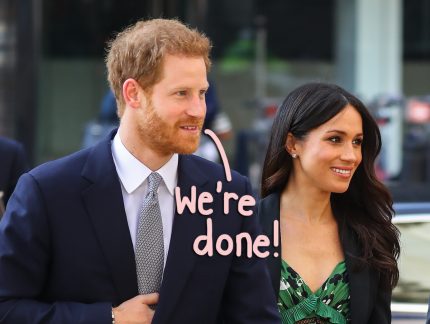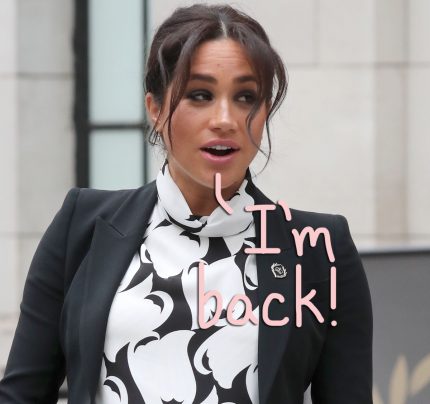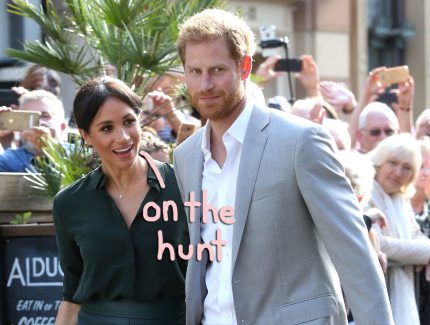 Source: Read Full Article