Michigan Gov. Gretchen Whitmer apologizes for breaking covid restrictions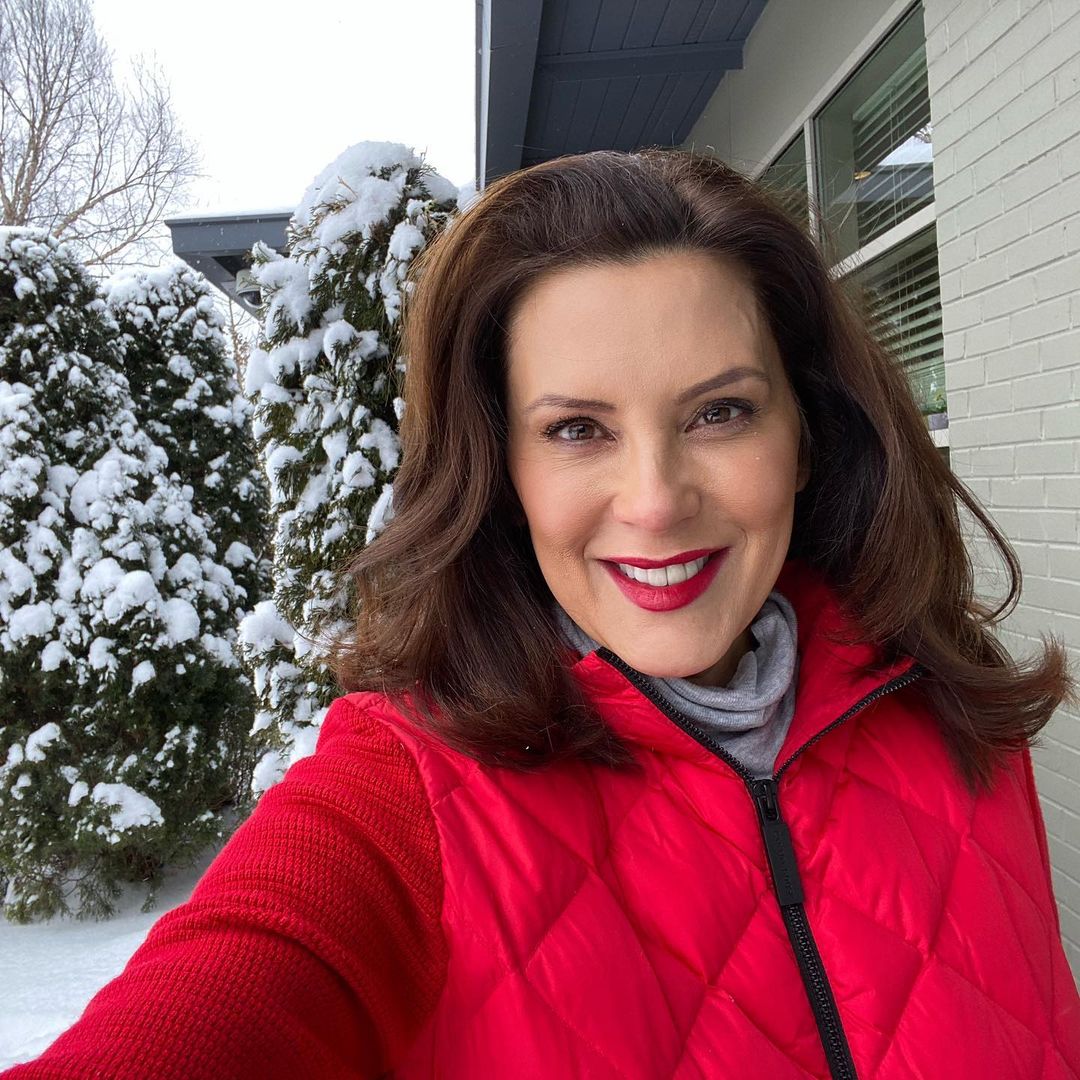 Michigan Governor Gretchen Whitmer has gone through so much. She was targeted by white supremacist terrorists in a kidnapping plot which was thankfully thwarted. She was just one of so many women in politics who have been put at risk by Trump's hateful rhetoric. She's an outspoken democrat and I admire that, she's always excellent on MSNBC, but she's not perfect. Gov. Whitmer was photographed eating inside a restaurant with a larger group of people, in violation of Michigan's covid restrictions. The current rule in Michigan is that only six people can eat together. In the photo with Whitmer there were at least 12 other people. She apologized for that and said it was a mistake.
Michigan Democratic Gov. Gretchen Whitmer has apologized for breaking the state's public health protocols after a photo surfaced on social media of her at a restaurant Saturday seated at tables that had been pushed together with at least 12 friends.

"Throughout the pandemic, I've been committed to following public health protocols. On Saturday, I went with friends to a local restaurant. As more people arrived, the tables were pushed together. Because we were all vaccinated, we didn't stop to think about it," Whitmer said in a statement on Sunday. "In retrospect, I should have thought about it. I am human. I made a mistake, and I apologize."

The apology comes as states lift restrictions amid declining coronavirus cases and as more Americans continue to get vaccinated against Covid-19.
[From CNN]
When republicans repeatedly violated covid rules last year they were barely taken to task. They had entire conventions and parties without a mask in sight, but now that more people are vaccinated and it's relatively safe the democrats are being nitpicked like this. I'm glad that she was called out, that she acknowledged it and said she's sorry. This is how people should deal with mistakes like this.
I haven't eaten inside yet. I wish I was comfortable enough to do it, but I still get anxiety at the grocery store, especially now that The CDC practically called masks optional. Last night I did zoom therapy and feel more hopeful from the advice and worksheets. It's promising that half of US adults are now fully vaccinated! We still need to be careful or the variants will spread. My therapist told me that he's fully vaccinated and continues to wear a mask and sanitize and that I can feel safe doing that. I hope to gradually go back to seeing movies and going to restaurants. I'm almost jealous that people are able to hang out in vaccinated groups and forget that they're not supposed to do that!
— Daily Mail US (@DailyMail) May 24, 2021
— Governor Gretchen Whitmer (@GovWhitmer) May 21, 2021
She's so cute!
https://www.instagram.com/p/CJeuwyLjrEJ/
A post shared by Gretchen Whitmer (@gewhitmer)
https://www.instagram.com/p/CPGkRdnjZiH/
A post shared by Gretchen Whitmer (@gewhitmer)
Photos via Instagram
Source: Read Full Article