Miley Cyrus Called Out Dad Billy Ray Cyrus For Not Knowing How to Use an iPhone
Miley Cyrus is best known as the former Disney Channel queen, the provocative superstar who rose to fame playing demure Hannah Montana.
These days, she regularly makes headlines for her many tattoos, her relationship with Cody Simpson, and the edgy music videos that she releases.
There is another side to Cyrus, however, and she is known to be exceptionally close with her family — including her father, country music superstar Billy Ray Cyrus.
Miley Cyrus definitely isn't above teasing her father, and recently, she took a few jabs at his dependence on rather outdated technology.
Billy Ray Cyrus encouraged Miley Cyrus's entertainment dreams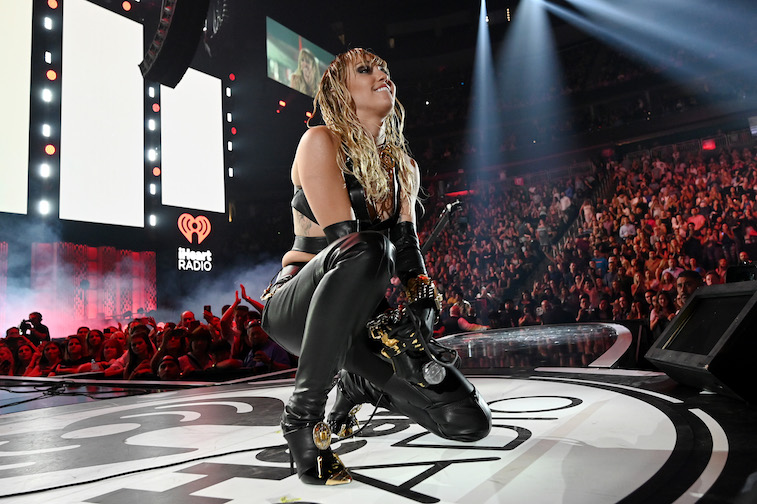 Miley Cyrus was born Destiny Hope Cyrus in Franklin, Tennessee, in 1992. As a child, she earned the nickname of Miley due to her "smiley" personality. At the time of Miley Cyrus's birth, her father, Billy Ray Cyrus, was an up and coming country music star.
His career would continue to develop as Miley Cyrus grew up, alongside her many siblings, and young Cyrus would be surrounded by the best and brightest of show business. She even got to claim Dolly Parton as her godmother.
It didn't take long before Billy Ray Cyrus realized that Miley Cyrus had star power and the family gift of being able to entertain others. Before she was 10 years old, Cyrus had decided to pursue a career in entertainment, and her parents enrolled her in acting and singing lessons.
After several years of auditions and some small roles in various movies and television shows, Miley Cyrus was cast in the brand-new Disney series, Hannah Montana, in 2006. All along the way, her parents' support never wavered, and they ensured that she had the tools she needed to achieve the success she craved. 
Billy Ray Cyrus has had a career resurgence
All throughout the early 2000s, as Miley Cyrus's career blossomed, Billy Ray Cyrus slowly backed away from the spotlight.
His songs, including "Achy Breaky Heart," remained popular country music standards, but Cyrus seemed to flounder a bit as he searched for a new path. He remained a constant presence in the headlines, mainly due to his association with Miley Cyrus.
In 2019, Billy Ray Cyrus returned to the music scene in a big way, when he collaborated with up-and-coming rapper Lil Nas X on the song "Old Town Road." The song became a huge crossover hit, appealing to fans of country music, rap music, and everything in between.
As a result, Cyrus became more popular than ever and has since performed the song in public a number of times. These days, at the age of fifty-eight, Billy Ray Cyrus is entering a whole new phase in his career – but according to his daughter, he might not be ready to embrace all the trappings of the digital age.
Why did Miley Cyrus recently tease Billy Ray Cyrus?
Miley Cyrus recently launched an exciting new project – a virtual talk show which allows her to connect with fans and friends alike. On a new episode of the show, Cyrus poked fun at her father, stating that while he owns an iPhone, he doesn't actually use it.
"My dad is crazy. He got two Blackberries because he says it equals one iPhone," Cyrus said. She joked that people call him "The King of Blackberries," and that he has to go to his mother's house in order to FaceTime with family members. 
While Billy Ray Cyrus hasn't yet commented on his daughter's diss, he will likely be given ample opportunity in the next few weeks, as Miley Cyrus's virtual talk show continues to develop.
Source: Read Full Article