Natasha Lyonne on quitting smoking: the worst decision I ever made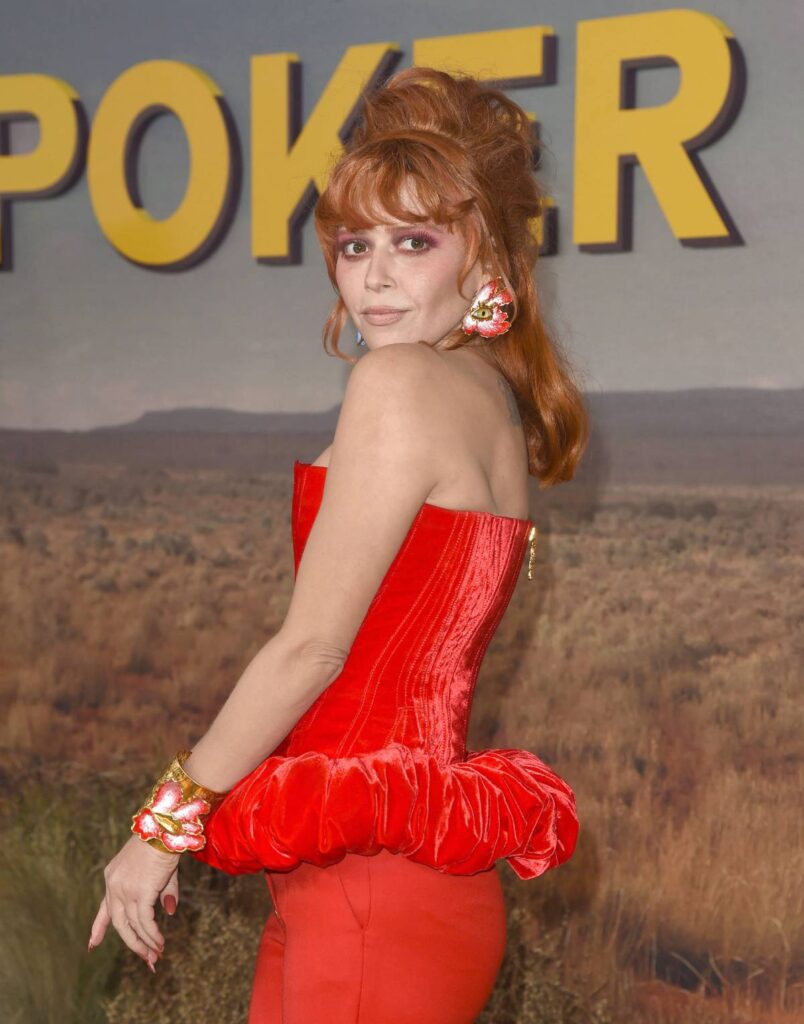 In the beginning of March, Natasha Lyonne announced she had quit smoking. Well, she didn't announce it so much as document her searing regret for putting down her cancer sticks with every non-toxic breath she took. The good news is that Natasha has not given up on quitting. The bad news is she still laments the decision. Speaking to People about her Smoke-Free life, she said cutting the smokes is "the worst decision I ever made," and she's just waiting for some brainiac to find a "consequence-free" way for her to start up again.
Natasha Lyonne is not exactly embracing her non-smoking journey, but she knows it's for the best.

Speaking exclusively with PEOPLE on Thursday at the NBC Universal Emmys Kick-Off Luncheon, the Poker Face actress and longtime smoker, 44, gave an update on how she's doing after quitting cigarettes — admitting it's been "a nightmare."

"I'll be honest. It's the worst decision I ever made," she teases. "Of course, my true and deep hope is that the technology will get there such that I'm able to smoke again consequence-free since it's one of the great loves of my life."

Still, Lyonne stands by her choice, especially taking into account the health risks associated with smoking.

"As a destructive person, it really is like committing in a way I cannot deny to signing up for life completely," Lyonne says, noting what drove her to the decision. "Like, it was the final gap between, me sort of saying I'm gonna be a participating member of society and really going all the way in. And I think a lot of it has to do with like I just feel like, you know, I still wanna write and direct movies. I still wanna get to make more seasons of Poker Face. I wanna get to have more life. And I think I was genuinely just scared by like the reality of it."
[From People]
"It's one of the great loves of my life," I know this reads as a joke, but it really isn't. It explains so much, too. We've seen those videos of people inhaling through their tracheostomy tube and wonder how they can't see the issue. Smokers are in an abusive relationship with smoking. I always say when we talk about it, I would start up again the minute Natasha's consequence-free wish comes true. And remember, I officially quit 20 years ago this year. Not everyone has this problem, some people stop smoking and never look back. For the record, I wish I was one of those people. I don't glamorize smoking and impart all of its ills to my kids. Natasha is only about two months into her non-smoking journey so she's in a particularly vulnerable place. I'm glad she's sticking with it. She's had other addictions and smoking is usually the last of the addictions addicts give up. As we know she has a great support unit in place. I hope she sticks with it. Sending her all the strength on this!
I'll be curious to see if her character Charlie on Poker Face quits next season. She had a cigarette in almost every scene. And now the stakes are doubled. I was so pleased with season one. I kept waiting for them to tank it, but the writing is tight and the storytelling is clever. I love Charlie's story being the binding thread but the diversity in the individual episodes. It's such a great way to make interesting TV. I'm praying they bring it in season two, but I'm gun-shy because Russian Doll season two was such a letdown. Fingers crossed.
Embed from Getty Images
Embed from Getty Images
Embed from Getty Images
Photo credit: JPI Studios/Avalon and Getty Images
Source: Read Full Article