Noah Centineo Recalls Intense Fan Encounter: 'It Scared the Sh*t Out of Me'
The final installment of To All the Boys I've Loved Before is due to hit Netflix in February, reuniting Noah Centineo and Lana Condor.
The trilogy turned out to be life-changing for both actors who shot to fame after the first film's success. With newfound celebrity comes a level of intrusiveness that some are not used to, and Centineo once had a fan encounter that totally threw him for a loop.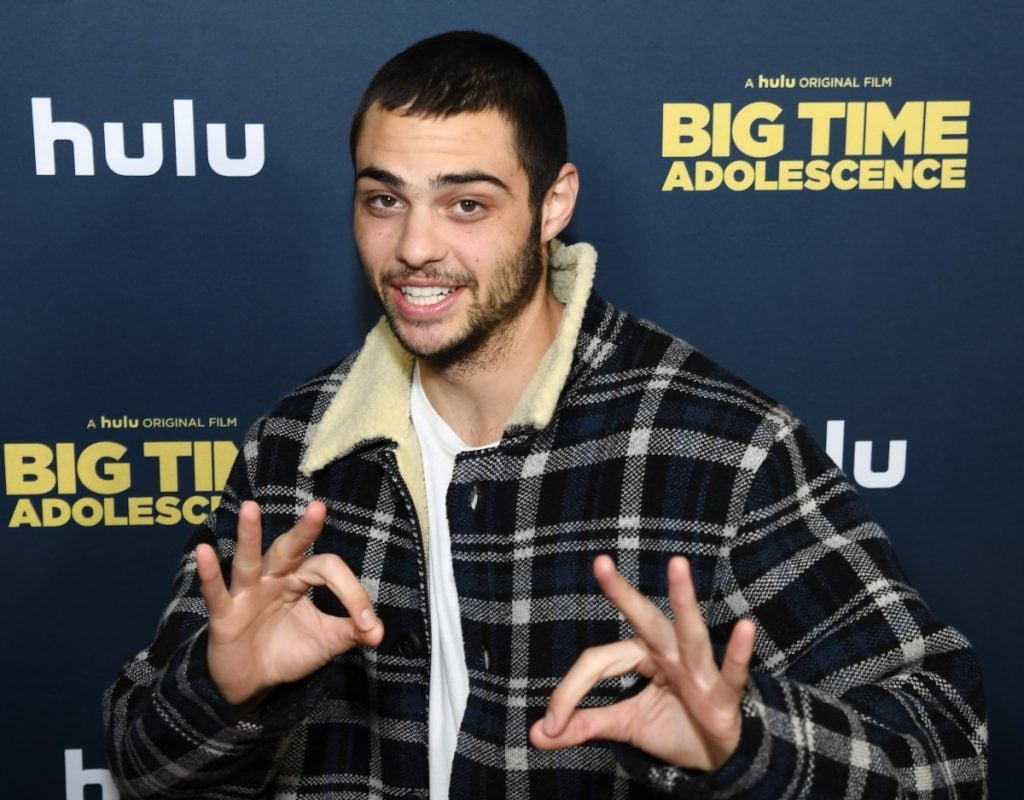 Noah Centineo enchanted people as Peter Kavinsky
In 2018, Netflix dropped the first adaptation of Jenny Han's To All the Boys series, bringing Lara Jean Covey and Peter Kavinsky to life. Though he was over age 20, Noah Centineo's portrayal of Peter turned him into a teen heartthrob.
As noted by the New York Times, his Instagram following swelled astronomically into the millions within a month of the film's release, a clear sign he had his own fan base.
At the time, Centineo made waves on the small screen in TATBILB and Sierra Burgess is a Loser and was adjusting to his popularity. In a 2018 interview with Teen Vogue, he was asked what one thing about himself he'd tell a someone he just met, and he said he'd prefer to not to share.
"I don't really have anything that I'd want anyone to know about me," said Centineo. "I learned that from Justin Bieber. He told the world he liked… Sour Patch Kids or something and they sent them a billion boxes and now he hates them. So I wouldn't want to try to control that," he told the outlet.
However, his sentiment has somewhat changed.
Fans tracked Centineo tracked down to an airport
Centineo is featured in the January 2021 edition of GQ and opened up about his burgeoning career, community work, and upcoming projects. Again, the topic of fame came up and he recalled an experience where some fans accosted him at an airport.
According to GQ, it happened not long after To All the Boys I've Loved Before came out. He was waiting at JFK's baggage claim when suddenly, the sensation of someone standing eerily close to him proved unsettling. "It scared the sh*t out of me!" he told the magazine.
To play it cool, Centineo tried to make small talk about the guy's flight. "Oh, no, we didn't fly. We came here for you," the person admitted. He and four of his friends (three were girls) figured out Centineo's travel itinerary and stalked him at the airport.
The actor initially dismissed it as odd — not scary — until they attempted to follow him back to his home. Centineo told GQ his driver knew how to shake them. "He goes, 'Don't worry, I've driven Angelina Jolie. I know how to do this,'" he recounted, telling the outlet he was "lucky."
Centineo saw the fans again
It's been over two years since the airport incident, but it hasn't deterred Centineo from extending kindness to his fans. In fact, he shared with GQ that he considers many of his fans as friends, including that bunch that approached him at the airport.
All is apparently well now. "I hug them when I see them," he said.  
Source: Read Full Article