Prince Harry "Reassured" the Queen That Dropping His Surname Was Not a "Personal Dig"
News recently dropped that Prince Harry is distancing himself even further from the royal family by dropping his surname, Mountbatten Windsor. According to The Daily Mail, Harry didn't use his last name or his HRH title while registering his new tourism firm Travalyst, instead listing himself "simply" as "Prince Henry Charles Albert David Duke of Sussex." …Wow! So much more casual!
This obviously seems like a pretty major change for the Duke of Sussex, but according to an Us Weekly source, Harry is "not planning to officially drop his Mountbatten-Windsor title legally," so there's no reason to jump to any shady conclusions here.
The source says that "The bottom line is, he prefers to keep it casual and be known as 'Harry,'" which makes total sense! Plus, apparently the Prince "reassured" Queen Elizabeth II that his decision to unofficially drop Mountbatten Windsor is "not a personal dig" against her or the royals.
I mean, fair enough. Meghan and Harry are clearly trying to live their lives as "normally" as possible over in Los Angeles, so a move away from formality makes sense. And don't forget that sources say that Harry "misses his family," and has been in touch with everyone—so no drama to see here, friends!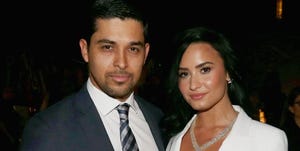 Source: Read Full Article