Prince Harry wasn't allowed to rip into the Daily Mail in court in his defamation case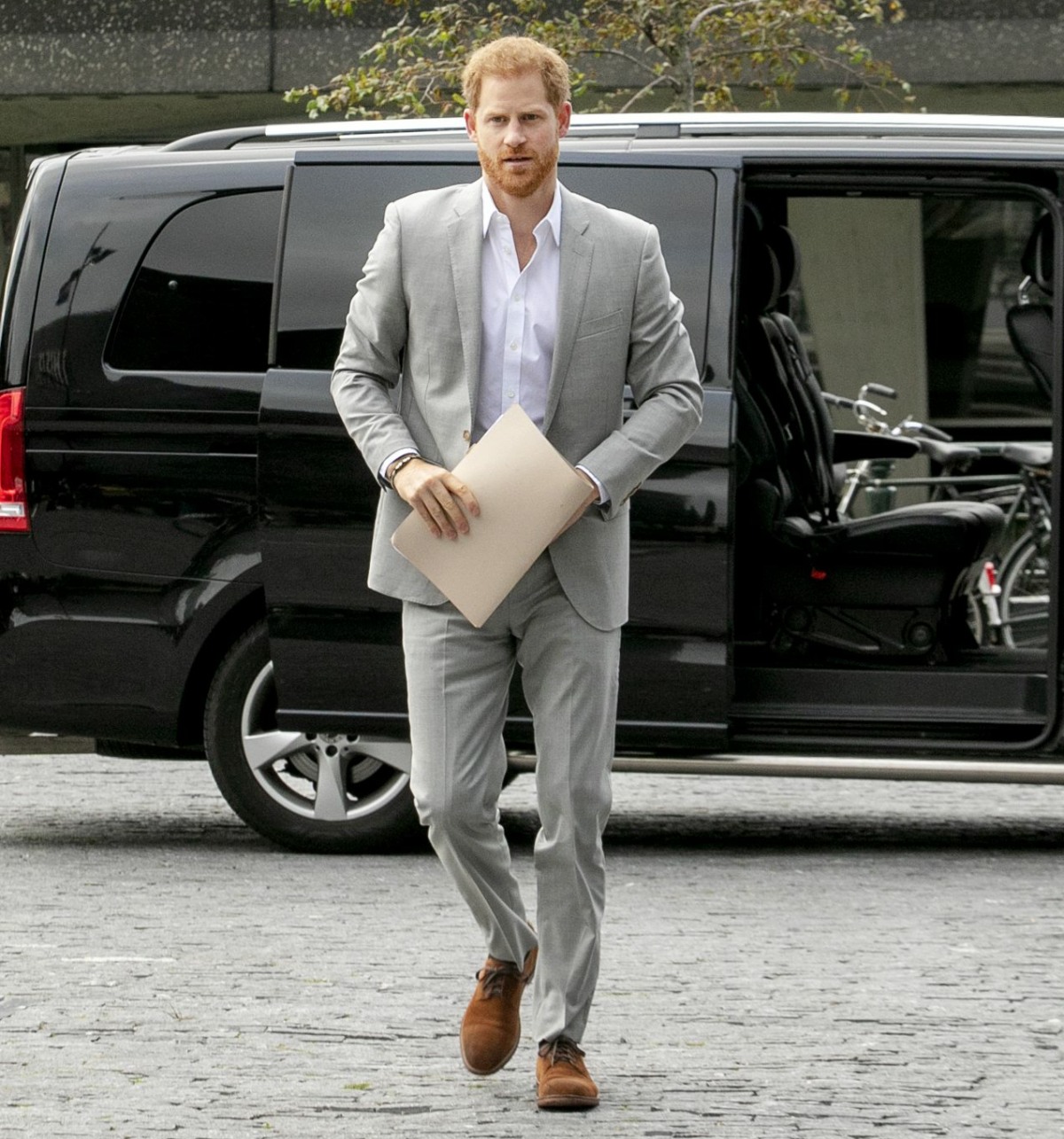 As we discussed yesterday, Prince Harry was awarded damages from the Daily Mail because of their idiotic stories about how Harry had "abandoned" the Royal Marines, a patronage/honor which was taken away from him last year by the Queen. Harry was hugely upset by the implication that he would or has abandoned veterans and servicemen, and he forced the Mail to issue a public apology and he was awarded damages. But apparently Harry's lawyers went "too far" in their condemnation of the Daily Mail. Or something, I don't really understand this?
Prince Harry was warned by a judge not to misuse his time in court as he accepted damages from the publisher of the Mail On Sunday. Harry, 36, took action against Associated Newspapers Ltd (ANL), who publish the Mail On Sunday, after an article said he had turned his back on the military community since he had moved to the US and left his role as a senior royal. The prince said the article was defamatory, and the paper published an apology and paid damages.

But in court it was the royal who was warned as a judge said the prince's initial statement about the matter was "tendentious". Harry agreed to alter the initial comments and took out criticisms of ANL, the judge said.

On Monday Jenny Afia, representing the duke, said: "The baseless, false and defamatory stories published in the Mail on Sunday and on the website MailOnline constituted not only a personal attack upon the Duke's character but also wrongly brought into question his service to this country." She added that the damages which had been awarded would be donated to the Invictus Games, which he set up in 2014, saying he'd made the decision "so he could feel something good had come out of the situation".

It emerged that his original statement had been amended after a judge awarded him £2,500 for costs for the hearing.

Mr Justice Nicklin warned the duke the process of giving a statement in court was not "platform for collateral attacks" and should not be "misused". He said: "The claimant's original draft statement in open court was unduly tendentious and it included criticisms of the defendant which have, by agreement, now been removed or amended. It could have achieved proper vindication – and generated less by way of dispute – if it had been proposed in terms that properly reflected the purposes of a statement in open court. As reports of statements in open court are protected by privilege, the court will not permit them to be misused. A claimant cannot seek to use a statement in open court as a platform for collateral attacks on the defendant(s) and/or other third parties. If a claimant wishes publicly to make such criticisms, then s/he will have to do so by means outside the statement in open court, for example by issuing a press release."

A statement from Harry afterward said: "Unsurprisingly, The Mail again misled their readers in December by claiming to make a charitable donation as part of an initial apology. They did no such thing. The duke is personally donating the significant damages recovered from this legal resolution to the Invictus Games Foundation."

Harry had sought £35,000 for costs for his legal proceedings, but the judge said this was "manifestly disproportionate", adding: "No litigant of ordinary means would reasonably consider spending such a sum on this exercise."
[From Yahoo News UK]
How am I reading this – and I may be wrong – is that Harry's lawyers initially wanted a strongly worded statement (perhaps even a full condemnation) to be read in court about the Daily Mail's lies and defamation, and the judge shut it down. The judge was basically like, if you want to rip the Daily Mail a new one, don't do it in court, do it via a press release once you get outside of the courthouse. But of course the royal press is painting this like the judge slapped down Harry. Also: while the Daily Mail did pay damages, they didn't have to pay for Harry's lawyers, I guess.
In addition to all of that, Harry has delayed the Invictus Games until next year. He already delayed last year's games to this year, but yeah, it's looking like we're still going to be dealing with the pandemic well into spring and early summer. I was expecting the delay, just as I'm expecting Japan to cancel the Tokyo Olympics.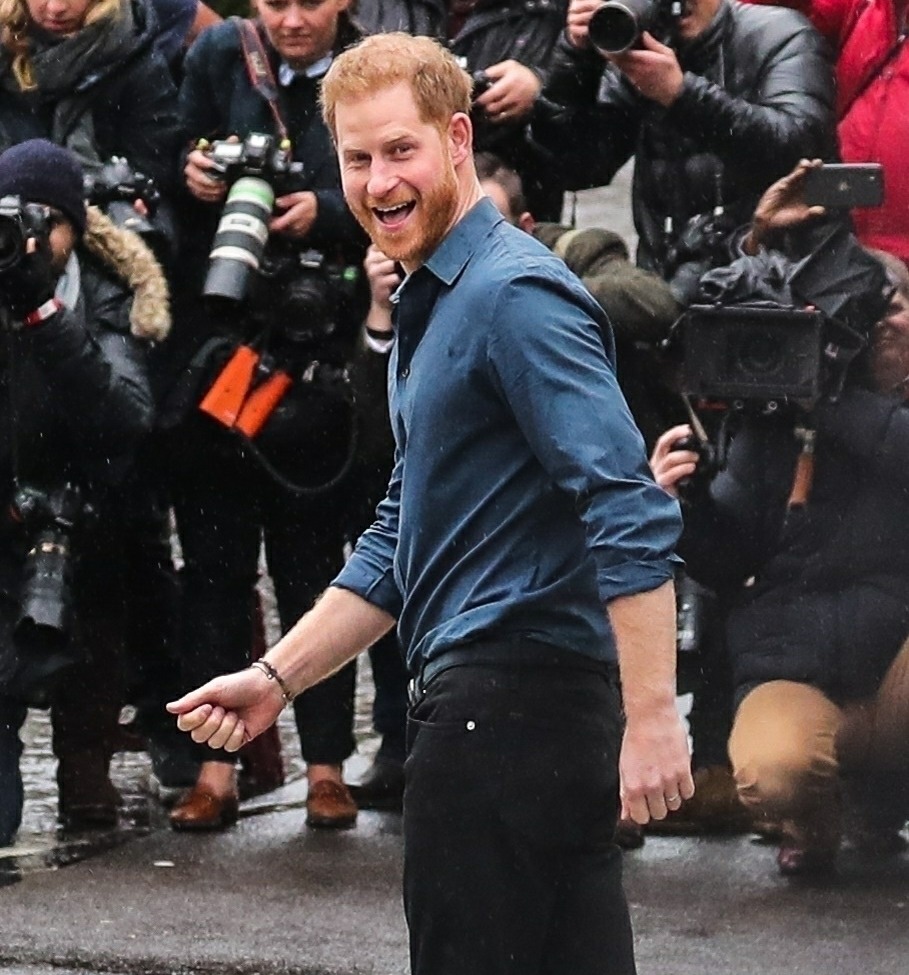 Photos courtesy of Avalon Red, Backgrid.
Source: Read Full Article