Selena Gomez: It's 'really scary to think about' how I never voted before 2020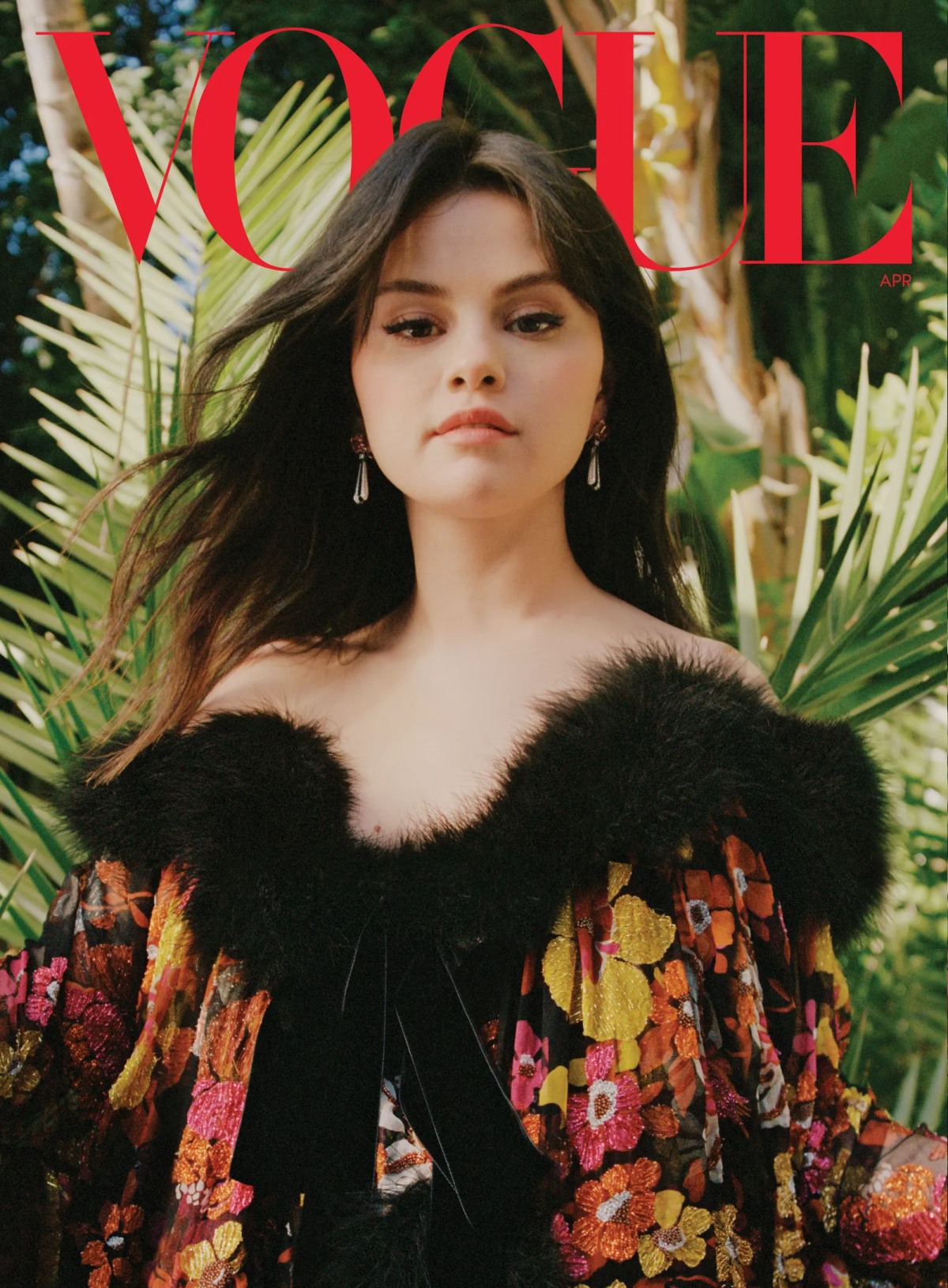 Selena Gomez covers the latest issue of Vogue to promote her new Spanish-language album, Revelación. She recorded it in lockdown because she was trying to keep busy, although in the Vogue piece, she fully admits that for much of the time, she was just watching CNN, binge-watching The Undoing and Bridgerton, and eating. One of the best lines in the Vogue piece about her lockdown life: "Every day she made sure to change into a different pair of sweatpants." Girl, HOW?? I wear the same pair of sweatpants for two or three days. Next she's gonna tell us that she wore a bra throughout lockdown too. You can read the full Vogue piece here. Some highlights:
What else she did in lockdown: "I can't function unless I'm working. The whole point of quarantine for me personally was just to stop, and I have a hard time doing that. And my main focus was really politics, and making sure I took it seriously."

Where she gets her news: She gets her news mostly from "an older woman that I'm really close with," she tells me—someone whose identity she'd prefer to keep private. "And I watch CNN, but I try not to do it too much, because I'm empathetic to the point that I'll cry at anything. I cried a lot during quarantine, just for the pain of everyone else."

She had never voted before 2020: "I just had no idea. Either I didn't care or I just was not recognizing the importance of who's running our country, and that's really scary to think about."

Seeking treatment in 2016 and 2018. "I knew I couldn't go on unless I learned to listen to my body and mind when I really needed help," she says. She still has a hard time with late-night anxiety: the kind where you forget how to sleep and start thinking about what you want, what you have to do to get there. "And then I start thinking about my personal life, and I'm like, 'What am I doing with my life?' and it becomes this spiral."

She no longer looks at Instagram. "I woke up one morning and looked at Instagram, like every other person, and I was done. I was tired of reading horrible things. I was tired of seeing other people's lives. After that decision, it was instant freedom. My life in front of me was my life, and I was present, and I could not have been more happy about it."

Her paternal grandparents were undocumented. "It wasn't for any reason that I didn't share it before. It's just that as I started to see the world for what it is, all these things started to be like light bulbs going off." Her grandparents came to Texas in a "back-of-the-truck situation," Gomez tells me, "and it took them 17 years to get citizenship. I remember that being such a huge deal. My grandpa was working construction, hiring hundreds of people, and still they were living on the edge, covering up how scary it was."

Seeing the images from the Capitol riot. "It felt like someone was pissing all over our history. It's just anarchy. There's been a complete division."

She re-reads Rick Warren's book The Purpose-Driven Life a lot: "I'm very, very spiritual. I believe in God, but I'm not religious. I've been a Christian for a while now. I don't talk about it too much—I want to, but it's gotten a bad rep. I just want to make it clear that I love being able to have my faith, and believe in what I believe in, and that truly is what gets me through."
[From Vogue]
Last fall, Hecate wrote the story on how Selena was voting for the first time ever in the 2020 election, and I remember finding some of the old articles about all of the times that Selena talked about voting or participated in GOTV campaigns over the years. It's kind of insane that she didn't vote in 2012 or 2016, not to mention she didn't vote in any Senate, House or governor's race. I understand that it's never too late to vote for the first time, but honestly, I'm disappointed that it took her this long to do the bare minimum as a citizen, as a Latina voter and as a woman.
As for her discussion about religion… she used to go to Hillsong, but I have no idea if she still does. Hillsong has been mired in scandal for months now and I wonder if that's what "I want to, but it's gotten a bad rep" is about. I don't know – I'm fine with people talking about their faith, but if you feel like you can't talk about your faith without proselytizing on behalf of your creepy predator pastor, maybe that's your problem and not mine.
https://www.instagram.com/p/CMNKF7EF_If/
A post shared by Vogue (@voguemagazine)
Cover & IG courtesy of Vogue.
Source: Read Full Article