Some Awful Person Redirected Meghan and Harry's New Website to the Video for Kanye West's "Gold Digger"
Ever wonder why Meghan Markle and Prince Harry decided to back away from life right smack in the middle of the public eye? Probably due to the insane amount of bullying they've had to put up with. It's an indisputable fact that Meghan and Harry have endured a lot of unfair criticism in recent years, and now their new foundation's likely website has been hijacked.
According to TMZ, someone set up a redirect on archewellfoundation.com, which takes visitors to the video for "Gold Digger" by Kanye West. The incredibly problematic and inappropriate implication presumably being that Meghan is a gold digger, ugh.
The redirect appears to have been removed, though it's unclear if Meghan and Harry had anything to do with taking it down. Either way, Archewell Foundation is poised to do great things. The Telegraph reports that it will be a charitable nonprofit with volunteering services, a "wide-ranging website," podcasts, and even films and books. Meanwhile, Meghan and Harry say the name "came the idea of 'arche'—the Greek word meaning 'source of action,'" and that they "connected to this concept for the charitable organization we hoped to build one day, and it became the inspiration for our son's name."
They continued, "Archewell is a name that combines an ancient word for strength and action, and another that evokes the deep resources we each must draw upon. We look forward to launching Archewell when the time is right."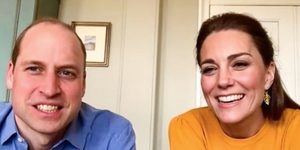 Source: Read Full Article