The Biggest Bachelor Bombshells Revealed In Colton Underwood's New Book!
Dying to read something juicy while at home during social distancing? Former Bachelor Colton Underwood's got you covered with his new tell-all memoir, The First Time: Finding Myself and Looking for Love on Reality TV, which officially dropped on Tuesday.
The 28-year-old's tell-all dives deep into life before, during, and after his three stints on the ABC dating franchise. It includes some of the star's personal ups and downs fans didn't get to see on screen and as it turns out, there's so much more to this infamous virgin than meets the eye!
There's a lot to digest here, but Colton takes things slowly by first reiterating why he went searching for love on reality TV to begin with.
Contents
The Battle Within
Underwood struggled to come to terms with his heterosexuality in his teens and continued battling rumors he was secretly gay even as he began a career in the NFL with the Philadephia Eagles. The fact he was still a virgin in his early 20s only added fuel to the fire on that topic, even though Colton credits his faith and values for why he chose to abstain from sex.
Even Colton's parents questioned him after finding Google searches like "Am I gay?" and evidence he visited gay porn sites on his laptop. Describing a conversation with his dad, he wrote:
"At first, I denied responsibility. Then I owned up to having been curious. He asked if I wanted to talk about it. I said no, explaining that I'd figured things out on my own. I begged him not to tell Mom. I'm sure he did. But neither of them ever spoke about it with me. All that research, though, led me to understand that I was definitely attracted to girls."
Dating Aly Raisman
The idea Colton was gay was seemingly put to bed permanently when he dated Olympic gymnast Aly Raisman from August 2016 to April 2017. Underwood described the athlete as "easy to talk to" as well as "open, funny, bright, honest, and inquisitive."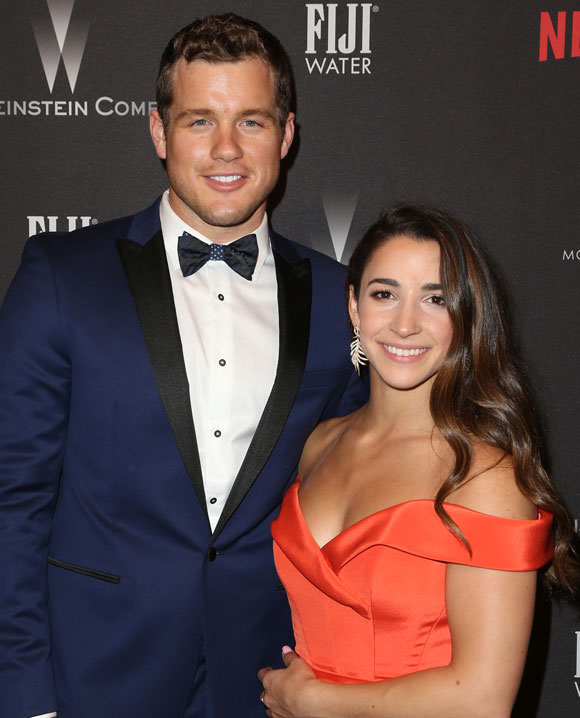 However, despite loving and caring for each other through hard times (including the abuse Raisman suffered by the hands of USA gymnastics coach Larry Nassar), their relationship ultimately could not go the distance. Describing their breakup, he wrote:
"I pulled over to the side of the road, stunned and unable to comprehend this was happening," he wrote. "Aly said she felt overwhelmed, confused, and in need of a break. Afterward, I sat in my car and cried. I was numb for days."
After the two broke up, Colton signed for Becca Kufrin's season of The Bachelorette and this is when his love life really went into overdrive!
The Tea On Tia Booth
Colton was linked to Tia Booth during their tumultuous time on Bachelor in Paradise, but the book clarifies the pair first met during the casting process for The Bachelorette; after producers presented him with photos of Booth and other women who were being considered for the leading role, he decided to send Tia a casual DM and things really took off:
"We exchanged numbers and texted fast and furiously throughout the day and night. It didn't seem like either of us slept. Two days later, I FaceTimed with her. I couldn't believe that we were doing this. It seemed crazy."
And totally against the rules!
But once he got the green light about appearing on The Bachelorette, the two met in person to pump the brakes on their connection. Later, Colton ended up video chatting with Becca before their meeting at the mansion to clear things up since she and Tia became friends after appearing on Arie Luyendyk Jr.'s season. He recalled Booth joining their convo and saying:
"Just have fun and be yourself. Becca is an amazing person. And if you don't end up with her, I'll see your ass in Paradise."
Despite making good on that promise, Tia and Colton couldn't make things work either!
Revealing His Virginity On TV
The three-time reality TV star internally debated revealing his virginity, with only trusted castmates Jason Tartick and season winner Garrett Yrigoyen knowing his dark secret. But the news quickly spread like wildfire and forced him to be upfront with Becca about it:
"Up till this moment, you could count the times I had talked about it on one hand: to my ex-girlfriend, Tia, the show's producers, several of the guys on the show, and a room full of NFL linebackers. As I told Becca, I wasn't even sure my dad knew. 'It's something I'm proud of and something that everyone I see a future with should know,' I said."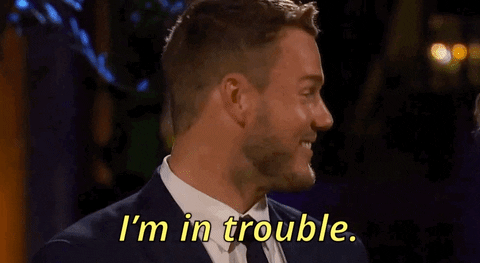 Kuffrin handled the news well, all things considered, and it didn't seem to deter their relationship right away since Colton made it all the way to hometowns before getting the boot. Underwood made it clear that despite his confession, there was another big reason why he knew they probably wouldn't last…
Why Becca Wasn't The One
At one point during the season, it became clear Garrett and Becca were on a much deeper level than anyone else after she opened up to him about losing her father:
"Hearing this from Garrett let me know that he was way ahead of me with Becca. Their bond was in a deeper place. I still had hometowns ahead of me, but I resigned myself to this new reality. I was toast."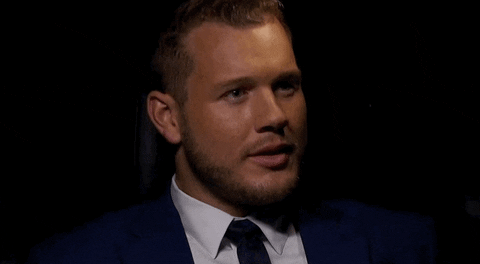 He added:
"It turned out I was mostly right. Garrett, Blake , Jason, and I were the four guys who made it to the hometowns. These were my best friends from the group, and I was happy for all of us. Soon it was painfully apparent that Becca's thoughts differed from mine. I didn't get a rose. I was surprised and hurt. Not crushed. Not heartbroken. Not pretending to be okay when I wasn't. Not stopped in my tracks and wondering where I went wrong or what mistakes I might have made. I was just hurt in the sense that I had been honest about myself and opened my heart and believed the emotions I felt were reciprocated, but in the end it wasn't enough, and it wasn't me. It was that kind of hurt."
Behind The Scenes 'Bachelor' Drama!
Ok, we've reached the best part! Leave it to our leading man to share some serious bombshells about the women who competed for his final rose as The Bachelor.
First up is Colton's girlfriend Cassie Randolph, who almost appeared on the show before:
"Twice they invited her on the show, but Cass turned them down both times. The season with Nick Viall didn't work with her schedule, and she thought the next Bachelor, Arie Luyendyk, was a little too old for her. But the third time was the charm."
Whoa. Imagine how different things would be today if things hadn't worked out that way!
Additionally, there were contestants like Kirpa Sudick, whom the star wishes he sent home even sooner!
"I wanted to send Kirpa Sudick home. She was very attractive, but I wanted more connection with people than just appearances. Her hello didn't work, and our short sit-down fell flat. My producer liked Kirpa and advised me not to judge her harshly."
Too late, by the sound of it!
He also kept Tayshia Adams around much longer than he wanted to, noting she turned him off after getting involved in drama with fellow contestant Caelyn Miller-Keyes:
"I had trouble getting past my anger at the girls who'd dragged Cassie's name into this drama."
Colton was strategic about having Tayshia on long enough to diffuse the situation but their relationship was pretty much over after their Fantasy Suite date where he "laid down next to her in my sweatpants and long sleeved shirt" and "didn't sleep all night."
Underwood had nothing but great things to say about his time with finalist Hannah Godwin:
"Despite my feelings for Cassie, I knew spending time with Hannah G. was important. It was going to answer the tiny questions I had about the decision I would ultimately make. The time I had already spent with Hannah G. was enough to make me a huge fan and give me a sense that we could be very comfortable together. But it wasn't enough time to know whether there was anything more than being comfortable, which was the special ingredient I wanted in a relationship. I didn't want to wake up in the morning or go to sleep at night feeling comfortable. I wanted WOW."
Another little known secret? Hannah Brown actually crashed one of Colton's dates with Hannah G. after getting sent home, but it never aired! He revealed:
"She was still stewing about not getting a rose and wanted more clarity from me. In reality, it seemed she wanted to lash out and vent. She went off on the remaining four girls and told me they didn't have the qualities that made her so amazing. It was the beast in her, roaring and raging."
Dang! We guess ABC didn't want to air that and risk making their next Bachelorette look bad??
The Real Drama With Producers
Colton outlined several instances where he felt like the production team betrayed him, starting with the moment they invited Cassie's dad to their final dates in Thailand — which seemingly swayed her decision to leave the show:
"It was all clear and perfect and everything a parent should do. I'm sure that's why my old pal, supervising producer Ruby Taylor, had called Matt in the first place. She'd contacted him several days earlier and told him that Cassie was really struggling with her feelings and could use him as a sounding board… It made me feel like production was working against me and trying to help Cassie break up with me."
All of that tension on-and-off-camera finally pushed him to jump over that fence in epic fashion! Describing the aftermath, he wrote:
"I wanted them to know how angry I really was. Once I felt confident they got the message, I needed a graceful way out of this situation. It was 2:30 a.m., and I'd been out there for more than an hour when the show's top producers and I huddled and had the most impromptu production meeting in the show's history."
Viewers saw Cassie and Colton split up but eventually reconcile on the After the Final Rose live special. And despite their ups and downs, the two are still happily together today!
There you have it! Are U shocked by all of this? Planning to pick up a copy of the full version for yourself? Let us know YOUR reactions in the comments (below)!
.
Related Posts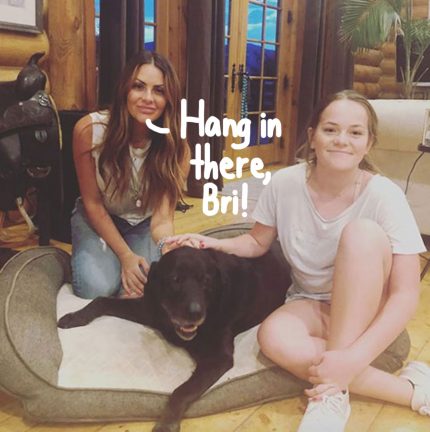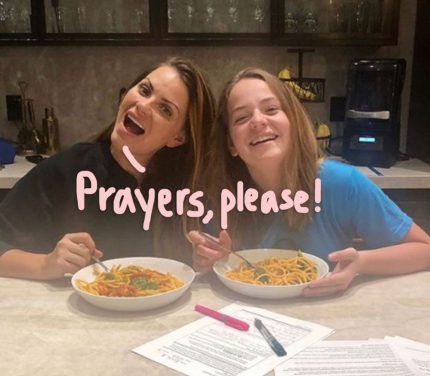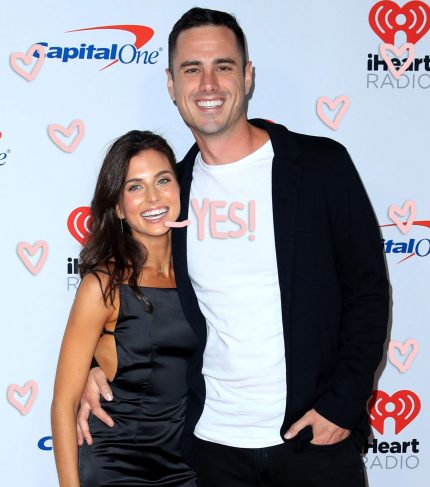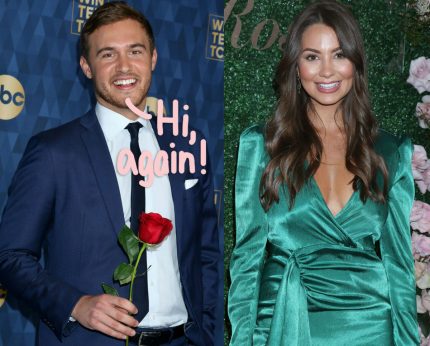 Source: Read Full Article