Tom Brady's First Demand As Tampa Bay Buccaneer QB Spotlights His Team Spirit
Tom Brady turned the NFL on its head when he told the world he would not be returning to the New England Patriots. Instead, the legendary quarterback took his talents to the Tampa Bay Buccaneers where he'll suit up for a team other than New England for the first time in his career.
A player of his caliber could join a team like this and certainly begin rattling off demands, but not Brady — he had only one, and it shows just how much of a team player he truly is.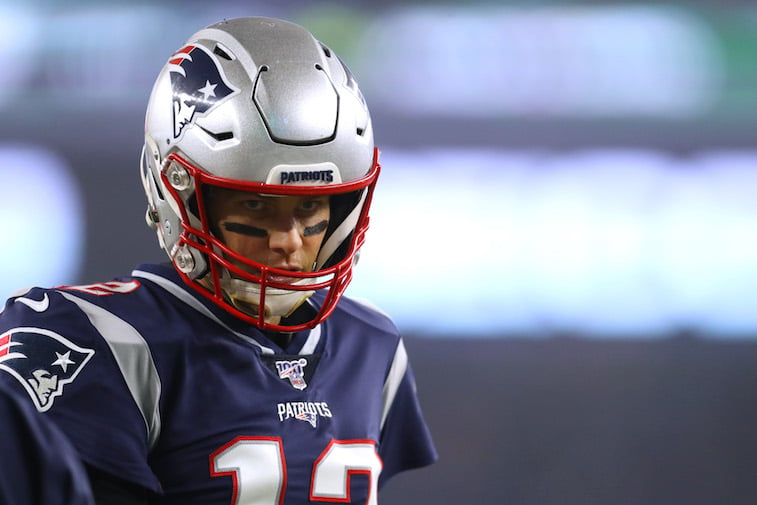 Tom Brady's deal with the Tampa Bay Buccaneers
Brady signed a two-year, $50 million contract with the Bucs. All $50 million of the contract is fully guaranteed.
The deal also features $4.5 million in incentives, so the better the team and Brady does, the richer he'll become. Brady's average annual value of $25 million is a bargain compared to some other quarterbacks as he ranks only 12th overall. The deal does have benefits for Brady: the team cannot apply the franchise tag or trade him.
This seems like a reasonable trade-off. The contract gives Brady one final big payday while adding legitimacy to a struggling franchise. 
Why Tom Brady went to the Buccaneers
There are a few reasons why Brady may have went to the Buccaneers after a long, decorated career with the Patriots:
They have plenty of talent. Chris Godwin and Mike Evans are already two of the most talented receivers Brady has ever played with. 
He respects Bruce Arians. Arians is a talented offensive mind known for being able to work with quarterbacks. As much as Brady and Bill Belichick clicked, Arians is sure to be a different yet effective voice that may help Brady get the most out of his remaining ability in the twilight of his career. 
It's a new challenge. Brady has never won without Belichick on the sideline. If he brings a title to Tampa, it takes his already stunning legacy to the next level. 
How Tom Brady's first demand as Tampa Bay Buccaneer QB spotlights his team spirit
A player as accomplished as Brady coming to a franchise that's struggled as much as Tampa Bay recently would seem to be a mismatch. It may also seem as though Brady could come in and begin making demands.
After all, it's not every day that a quarterback with six Super Bowl rings signs with any team (in fact, it's never happened before anywhere). 
But Brady didn't do that. He only had one demand, and it speaks to his ability to be a team player:
"Brady never asked for control of the offense. He knew that [Bruce] Arians, offensive coordinator Byron Leftwich, quarterbacks coach Clyde Christensen and special assistant Tom Moore would collaborate with him on game plans. He didn't ask for any specific players to join him. He didn't even ask to wear No. 12, which for the moment belongs to [Chris] Godwin.
In fact, there was only one request Brady had after he had signed: He wanted the phone numbers of all his new Bucs teammates."
Brady asking for his teammates' phone numbers proves two things:
Despite his long record of achievement, this shows why Brady's been so successful: humility even when he's earned the right to call the shots. The jury's out on how successful the Brady-Bucs marriage will be, but one thing's for sure: his teammates are going to be thrilled at his positive attitude.
Source: Read Full Article