Tori Spelling Says April Fools Baby Post Was to 'Turn the Tables on the Press'
Tori Spelling shared that the April Fool's pregnancy photo she shared on Instagram was meant to be a joke and her way to turn the tables on the press for body-shaming her after having five children.
Spelling shared a photo and simply, "No. 6" on Instagram. She's holding her belly so people immediately thought she was pregnant. But the following day Spelling made a statement about the photo, sharing that multiple media outlets continuously ask her if she's pregnant. So the joke was supposed to be on them. However, she received messages that her share was hurtful.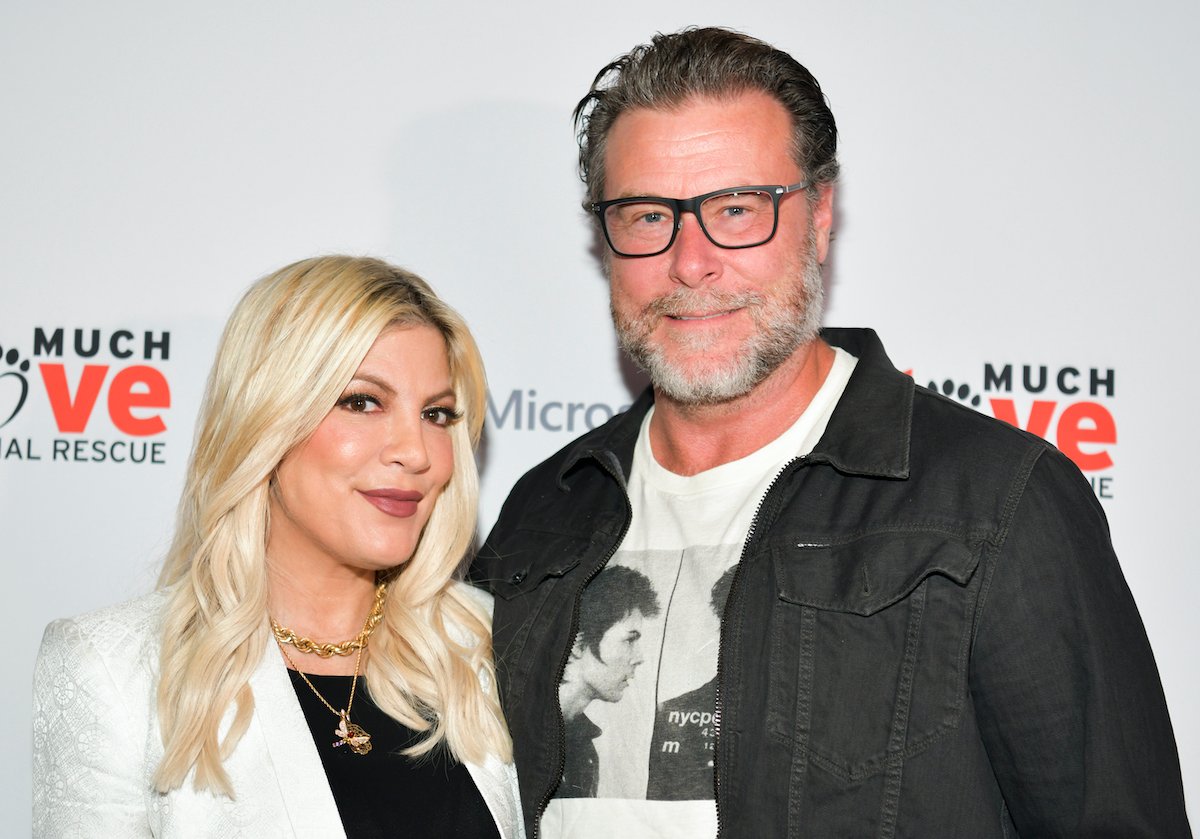 Tori Spelling understands why some people are upset
"Every week, magazine and press outlets ask if I am pregnant. To set the record straight, I am not," Spelling shared in a note on Instagram. "The fact is, after my fifth baby, my body didn't bounce back like it had before. That's when the constant questions of 'yet another' pregnancy first began."
"Unless you're in the public eye, it is hard to understand what it feels like to be body shamed so publicly," she continued. "I feel like I have to constantly defend my body when instead, I should be honoring it for the miracle of life it gave me five times."
"I know that pregnancy is an extreme blessing," Spelling added. "And I would never intentionally poke fun at losing a child or not being able to carry one. I myself have miscarried.
Turning the tables on the press
"My post was simply to turn the tables for once on the press," she concluded. "They constantly create wild and often hurtful stories about me, my body, and my family. For those of you that are hurt, I hear you. I love you. I welcome your stories and I will try my best to support you. please accept this as a virtual hug to my entire community. T xoxo." 
Spelling and husband Dean McDermott have also dealt with their children being bullied body shamed. In 2019, the couple's son was viciously attacked on social media when he was photographed in a family photo. Online hate and trolling remarks devastating the child and the entire family.
McDermot shot back at the hateful comments telling people they should be ashamed of themselves for their remarks about children. "I am absolutely horrified and disgusted by the comments being left about my children," he wrote. "Body shaming and bullying my children??!! What is wrong with you people?"
"People come in all shapes and sizes," he added. "So who are you to judge. You should all be ashamed of yourselves for passing such horrible judgment on innocent beautiful children. Shame on you all!!!! Thank you to all the people who came to our defense. You're all kind compassionate souls. Down with the haters!! Up with love!!"
Source: Read Full Article