We Broke Down Exactly How Much $ Addison Rae Makes on TikTok and Insta and Wow…WOWOWOWOW
Remember back in 2019 (I'll stop you right there: me neither) when you had no idea who or what an "Addison Rae" was? Well, now she's one of the richest people lurking on social media, is about to low-key join Keeping Up with the Kardashians (I mean, someone had to replace Larsa Pippen), and is a…singer? Or, some might argue, a "singer."
Addison's net worth has exploded right along with her fame, and it's mostly thanks to three apps: TikTok, Instagram, and YouTube. And also her friendship with Kourtney Kardashian, which is definitely not a PR stunt generated to boost both their brands, don't even worry about it. Anyways, like many celebs before her, Addison monetizes social media by working with companies, and has made millions in the process. Here's a breakdown of exactly how much money she earns from each platform, plus her total net worth.
Addison Is the Top-Earner on TikTok
According to Forbes' list of the top TikTok earners in 2020 (psst: it's too early to compile the list for 2021 but stay tuned), Addison made $5 million on the app in just one year. Obviously, the main way to make money from TikTok is through amassing huge numbers of followers, because math tells us the more followers you have, the more brands will pay you to pretend you like and endorse their product.
prime, set, refresh. anytime. anywhere. @itembeauty #ITEMcofounder #wereanitem
Addison spoke up about TikTok's earning potential on the VIEWS podcast, explaining that the most she'd ever heard of someone making for a series of sponsored posts is $90,000. She didn't say who made that much (or if it was her, for that matter), but added "That's from what I know is, like, what someone's been offered."
Addison also clarified that she doesn't get automatically paid every time she hops online to post a random TikTok, saying "it's only when it's branded."
She Earns Almost $70k Per Insta Post…
At least, according to HopperHQ's latest Instagram Rich List, which claims Addison gets $69,600 per post. Obviously, that's not as much as people like Kylie Jenner and Cristiano Ronaldo—who get almost a million dollars per post—but it's still a crazy huge amount of money.
https://www.instagram.com/p/CNDH3SChROc/?utm_source=ig_embed&utm_campaign=loading
A post shared by Addison Rae ♥️ (@addisonraee)
Just plz note: Addison might be the top-earning TikToker, but she's slightly behind her peers on the Insta pay-per-post scale. Charli D'Amelio gets $71,200 for a sponsored Insta, while Sommer Ray gets $86,400.
She Earns Up to $80k a Month on YouTube
Addison has 4.78 million subscribers on YouTube, where views can be monetized through ads. In a savvy move, Addison went ahead and released her new song "Obsessed" on YouTube, ensuring that it earns extra $$ in video streams. According to Social Blade, she earns anywhere from $5,000 to $80,600 a month from this platform, which, not bad.
Her Net Worth Should Jump Even Higher
Addison's current reported net worth is $5 million total, but expect that to increase by a lot by the time 2021 ~rich lists~ drop. Because yeah, aside from growing her audience massively and becoming a singer, Addison has pivoted into acting and is set to star in Netflix's She's All That remake.
https://www.instagram.com/p/CIi1ypXBvYx/?utm_source=ig_embed&utm_campaign=loading
A post shared by He's All That (@hesallthatmovie)
Oh, and also Addison is selling merch on her site, in case you feel compelled to own these shorts: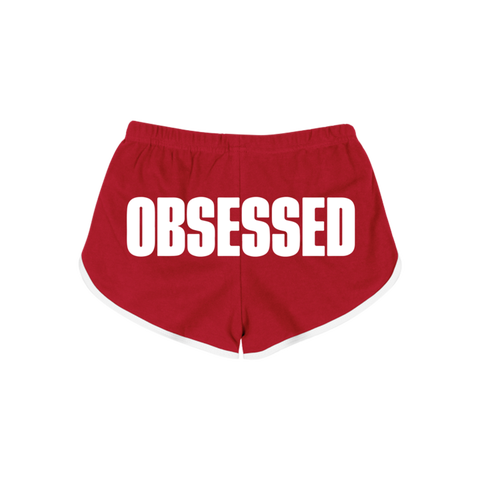 So yeah. If you need me, I'll be here reaching out to pizza, as a brand, to see if it'll sponsor me.
You love celeb news and updates. So do we! Let's overanalyze them together.

Source: Read Full Article