What Happened to Freddie Mercury's Long-Term Partner, Jim Hutton?
Freddie Mercury's identity became so wrapped up in his frontman status for the band Queen that many fans can hardly separate the two. It might be surprising to know that Mercury actually started out as a kind of groupie for the band the other members of Queen were in prior to teaming up to form one of the most famous rock bands in the world. 
The success the band went on to see created a lasting legacy that has their performances and songs going down in the history books. Mercury himself has left a lasting impression, and his individual legacy lives on as well.
Though he died in 1991, the success of his 2018 biopic Bohemian Rhapsody demonstrates just how much his legend continues to mean to fans new and old. 
Some also have questions about Mercury's personal life, which was notoriously complex. Upon his death, what happened to his longtime partner, Jim Hutton, and is Hutton still alive today?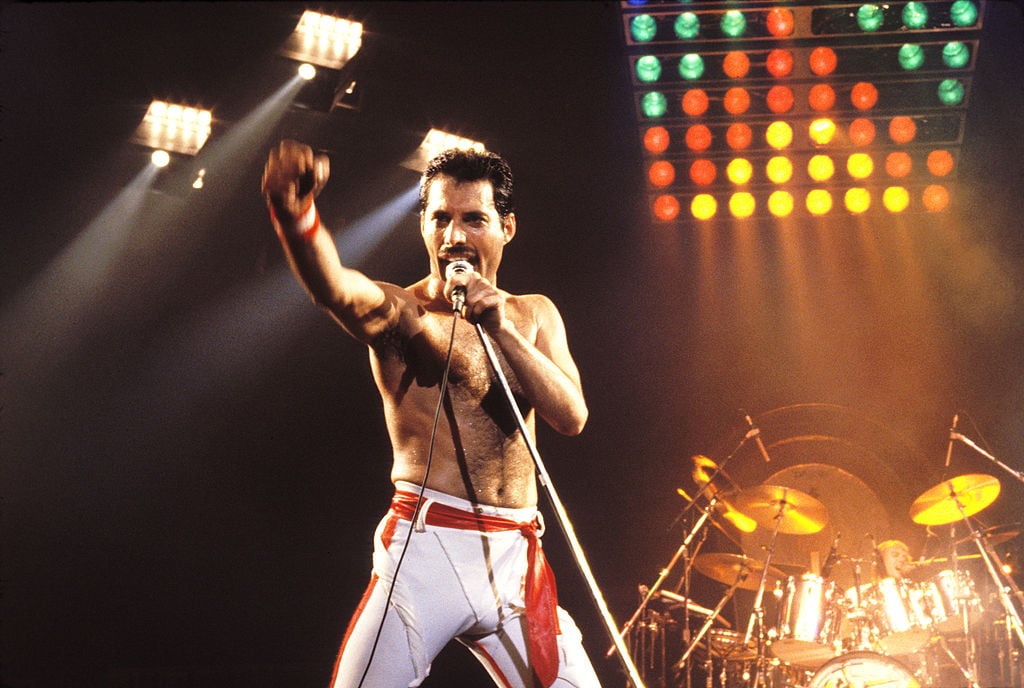 How did Freddie Mercury and Jim Hutton meet?
As viewers of Bohemian Rhapsody saw, Mercury's love life was defined by two people: Mary Austin and Jim Hutton. The film left out a lot of the details of how these loves shaped Mercury and intertwined throughout his life.
Mercury met Austin — who was working in a boutique — when he was just 24 and years from the explosion in his fame. The pair started an intense romance and even got engaged, but the wedding was called off when Mercury came out to her as bisexual, according to Vanity Fair. However, "they remained incredibly close, with Mercury buying her a home and always speaking fondly of her in public."
Hutton was a hairdresser, and he met Mercury in a 1980s gay bar. Mercury offered Hutton a drink, but Hutton — who didn't recognize Mercury as the superstar he was — turned him down.
It wasn't until over a year later when the pair again met up in a bar that Hutton accepted Mercury's offer for a drink. Soon after, Hutton moved in with Mercury, and the pair began a seven-year relationship that ended with Mercury's 1991 death.
Did Jim Hutton get anything in Freddie Mercury's will?
When Mercury died after a harrowing battle with AIDS, his will became a source of some contention. Mercury's relationship with Hutton had remained a secret since he never publicly came out. He also declared his ongoing affection for Austin despite the end of their engagement and romantic relationship.
Hutton was honored in Mercury's will. In fact, Mercury left his partner £500,000 (about $1 million today), according to All Things Interesting. However, Hutton had to use much of that money to relocate because Mercury had left his home — Garden Lodge — to Austin. She moved in and took over, giving Hutton about three months to clear out and find a new residence. Hutton used his bequeathed fortune to return to Ireland.
Is Freddie Mercury's partner, Jim Hutton, still alive?
Following his relocation to Ireland, Hutton poured his grief into a memoir titled Mercury and Me. He detailed his time with the famous singer and opened up about his own experiences through the relationship.
Hutton stated that he was devastated by Austin's decision to remove him from the home and maintained Mercury had intended for him to remain there. 
Hutton went on to live for many more years before losing his battle with cancer in 2010. He was just shy of his 61st birthday at the time of his death.
Source: Read Full Article