What Happened To The Cast Of Dead Like Me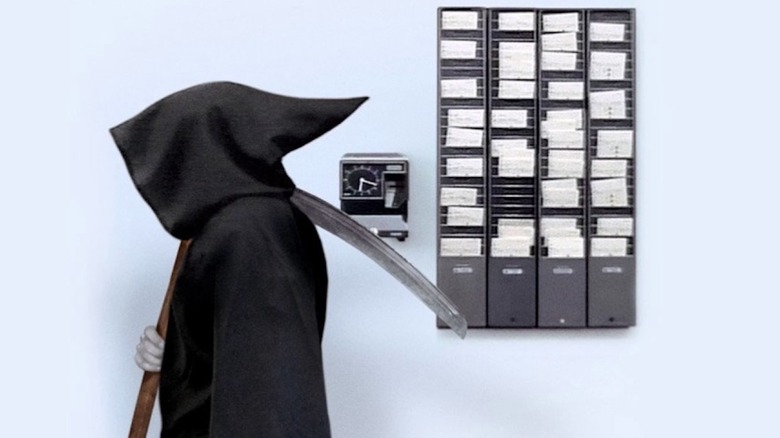 "Dead Like Me" debuted on Showtime in 2003, and made an instant impression on viewers. The quirky black comedy was created by Bryan Fuller (who went on to work on such series as "Pushing Daisies," "Hannibal" and "American Gods") and had a unique premise. As detailed in The New York Times, "Dead Like Me" centered around an aimless young woman named George Lass (portrayed by actress Ellen Muth), who meets her fate in the series' first episode when a toilet seat plummets from an airplane and strikes her dead. She's then recruited to be a reaper, tasked with touching people moments before their deaths in order to free their souls prior to their respective demises. 
Fuller left the show early on due to creative differences with the studio, MGM. In an interview with Media Village, he described his time on "Dead Like Me" as "the worst experience of my life." When Showtime cancelled the series after just two seasons, he found it "actually a bit of a relief." 
Most of the "Dead Like Me" cast reunited for a standalone TV movie in 2009, "Dead Like Me: Life After Death," which was the last viewers saw of the show. Read on to find out what happened to the cast of "Dead Like Me."
Ellen Muth paused her acting career to focus on coffee, cats, and conventions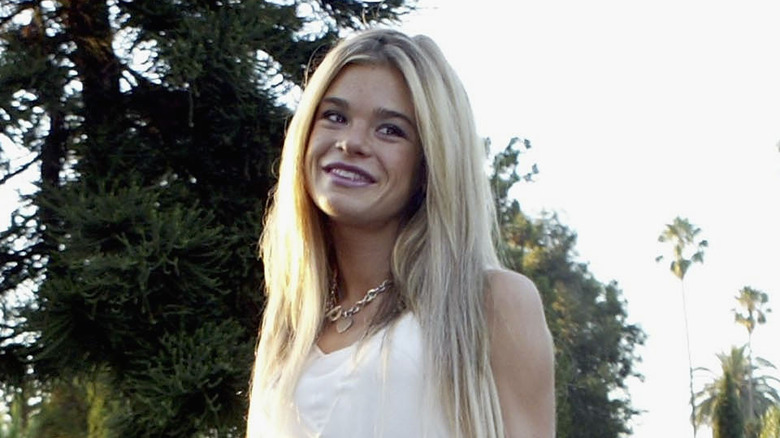 After playing "Dead Like Me" protagonist George Lass, Ellen Muth's IMDb credits are sparse, highlighted by a starring role in the 2012 horror flick "Mark of the Beast" and a two-episode stint on NBC's "Hannibal." 
Muth has maintained a low profile since then. More or less inactive on Twitter since 2019, she had promoted a cat-breeding business selling purebred Balinese, Burmese, and Siamese kittens through a venture dubbed Purrlove Cattery. Muth also highlighted her appearances at "Hannibal" fan conventions, including Fannibal Fest and Behold the Red Dragon. She also launched a premium coffee business, Muth Rosten Haus.
In 2015, Muth spoke with the Sweatpants and Coffee website, confirming she "used to go to conventions a lot for a few years," but explained that her "coffee business is something that gives me a more stable environment" than acting. "Eventually, I would like to settle down and have a family of my own, and that is hard to do when you are constantly traveling around as an actor," she added. "That's not to say I don't ever want to act again. I have just hit the pause button on the acting for now."
Mandy Patinkin went on to further success with Criminal Minds and Homeland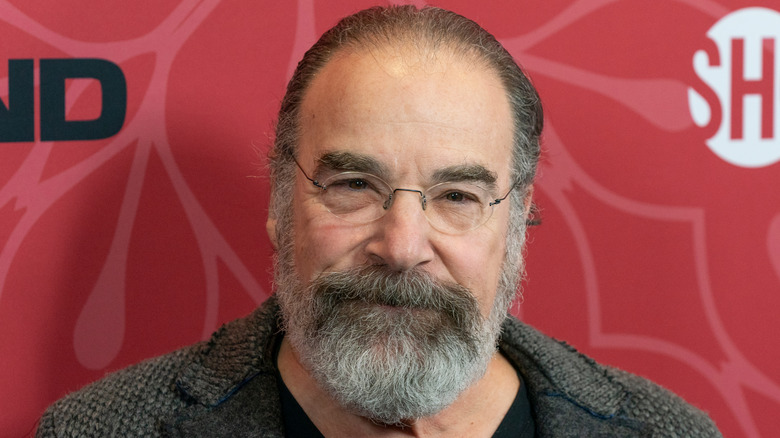 Before joining "Dead Like Me" as head reaper Rube Sofer, Mandy Patinkin had amassed an impressive a roster of credits including playing Inigo Montoya in "The Princess Bride," an extensive array of Broadway roles (he won a Tony for "Evita"), and an Emmy-winning role on TV medical drama "Chicago Hope." 
After "Dead Like Me" went off the air in 2004, Patinkin signed on for CBS procedural crime drama "Criminal Minds," but quit after two seasons. "The biggest public mistake I ever made was that I chose to do 'Criminal Minds' in the first place," he told New York magazine, admitting the show's dark subject matter was "destructive to my soul and my personality." Patinkin returned to TV in 2011 to play Saul Berensen in "Homeland," which ran until 2020. As Deadline noted, the role earned Patinkin four Emmy nominations. Subsequent work, according to IMDb, included guest starring on "The Good Fight" and voicing a role in the animated feature "The Magician's Elephant."
As Patinkin told Playbill, the underlying theme of "Dead Like Me" resonated with him. "Wake up, smell the roses, don't waste your life. You only get one death — make the most of it," he explained.
Callum Blue became caught up in a headline-making cult after Dead Like Me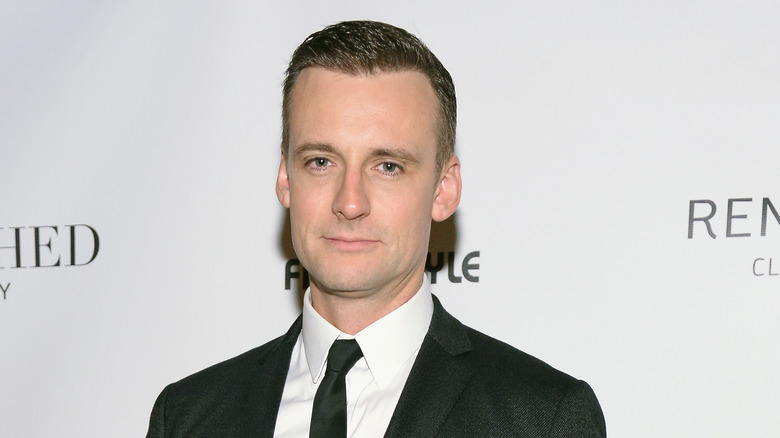 British actor Callum Blue played reaper Mason on "Dead Like Me" before going on to appear in such TV series as "The Tudors," "Secret Diary of a Call Girl," and "Smallville," on which he played villainous General Zod. It was on "Smallville" that Blue met actress Allison Mack, who portrayed Chloe Sullivan in the series. She introduced him to NXIVM, the infamous cult led by Keith Ranierre, who is alleged to have manipulated and sexually abused his followers; Ranierre is currently behind bars, reported The New York Times, serving a 120-year sentence. And according to Page Six, "slave master" Mack was found guilty on racketeering charges, and faces 40 years in prison.
As Blue explained in an episode of "E! True Hollywood Story" focused on NXIVM, reported E! News, he was drawn to the "self-help" aspects of the cult during a particularly vulnerable time. "My father took his own life. And I continued working and I was caught up in this spiral of chaos. 'Cause Hollywood can be a chaotic and noisy place," he revealed. Thankfully, Blue's experience with the cult was brief. "I was in it for five days and I heard the same thing again and again and again," he added.
If you or anyone you know is having suicidal thoughts, please call the National Suicide Prevention Lifeline​ at​ 1-800-273-TALK (8255)​.
Jasmine Guy wrote a book about Tupac Shakur's political activist mom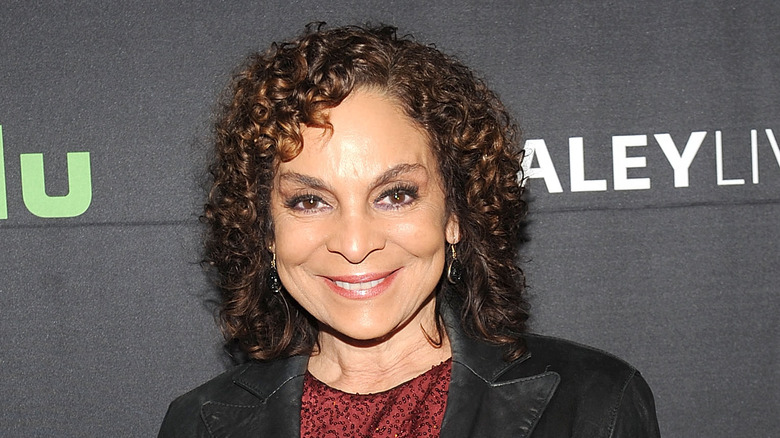 Jasmine Guy joined "Dead Like Me" after its launch, portraying Roxy Harvey, a meter maid by day, reaper by night. Prior to that, the actress, dancer, and singer was best known for the role of Whitley on "Cosby Show" spinoff "A Different World." 
Following "Dead Like Me," Guy appeared in numerous TV series, including multi-episode arcs in "The Vampire Diaries," "K.C. Undercover" and "Grey's Anatomy." In addition to acting, in 2005 Guy wrote her first book, about political activist Afeni Shakur, mother of slain rapper Tupac Shakur. In "Afeni Shakur: Evolution of a Revolutionary," Guy chronicled Afeni's life. The project was a personal one for her, as she met Afeni through her son and had gotten to know her well. "I would talk to Afeni late at night and she would tell me about her life and her past. I said, 'Your story needs to be told. Nobody's heard the female perspective of the New York Black Panthers,'" Guy explained in an interview with Essence. "That book was very important for me to write and it was a great opportunity for me."
Cynthia Stevenson continued to act in film and TV after Dead Like Me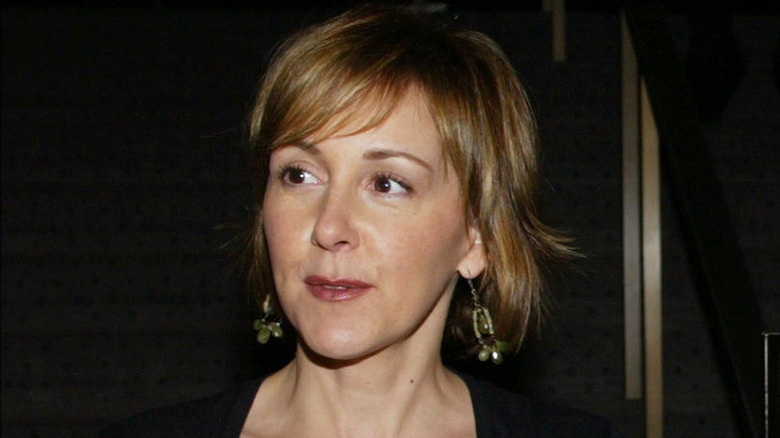 Fans of "Dead Like Me" will recall Cynthia Stevenson for the role of Joy Lass, mother of Ellen Muth's George Lass. As her IMDb page demonstrates, "Dead Like Me" was just one brief chapter in an extensive acting career that continued to flourish after the show ended in 2004. Subsequent TV work included recurring roles on such series as "The L Word," "According to Jim" and "Men in Trees," "Life Unexpected," and "How to Get Away with Murder." In 2021, Stevenson guest starred in an episode of ABC medical drama "The Good Doctor." 
"Dead Like Me" allowed Stevenson to showcase both her dramatic and comedic acting chops, and she's one of the rare actors to be able to excel at both. "I actually really love comedy, and I do prefer it, but there is definitely a challenge in drama," she explained in a 2014 interview with TVMegaSite. "I feel so grateful to people who have let me do both. It's a really lucky position to be in. I've always thought of myself as a character actor. That's always how I see myself."
Laura Harris dropped off the radar in the mid-2010s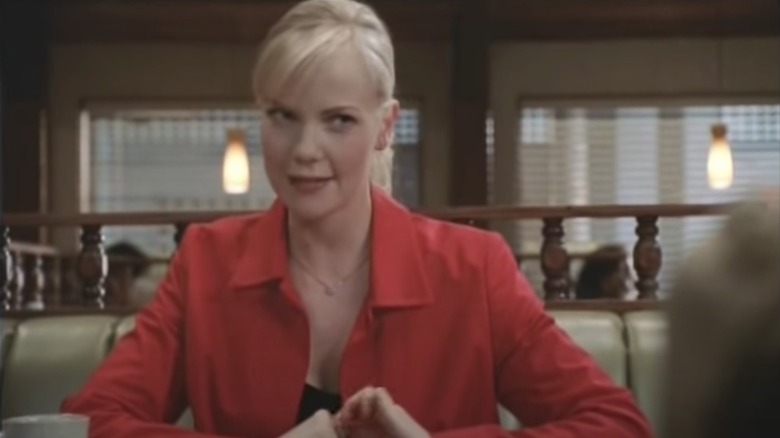 Laura Harris portrayed reaper Daisy Adair on "Dead Like Me," an actress who was recruited as reap souls after her own death in the 1930s. According to the Harris' list of credits on IMDb, she followed up "Dead Like Me" with further television and movie work, appearing on "CSI: Crime Scene Investigation," "The Dead Zone," and the 2014 film "Preggoland." Harris also carved out a body of work as a voice actor, with credits including such animated TV series as "Astonishing X-Men" and "Hulk and the Agents of S.M.A.S.H." 
In a 2006 interview with The Guardian, Harris discussed what is arguably her most notable pre-"Dead Like Me" role, as terrorist Marie Warner in "24." "My family are quite socialist, so there was some consolation for my dad that if his daughter had to work in American TV, then at least she was a terrorist plotting to bring the place to its knees," she joked about her role in "24."
Harris' last listed credit on IMDb is a short film called "Cycles," in 2016, preceded by a recurring role the previous year in the web series "Whole Day Down.
Rebecca Gayheart continued to be haunted a fatal car accident that left her changed forever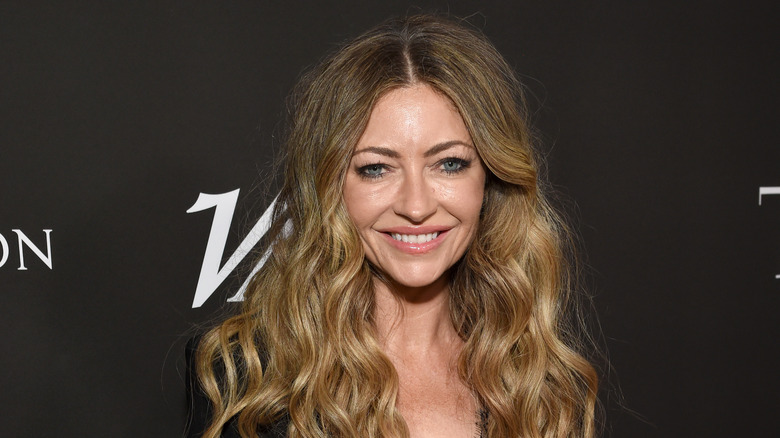 Rebecca Gayheart played reaper Betty Rhomer in the first five episodes of "Dead Like Me." The actress had made headlines in 2001 when she drove through a crosswalk and killed a young boy; as People reported, she was hit with a wrongful death lawsuit from the child's family. According to series creator Bryan Fuller, he fought hard to keep Gayheart in the cast, but the studio insisted he write her out of the show due to the potential negative publicity from the lawsuit. As Fuller explained in an interview with Comic Book Resources, the studio was not thrilled about the optics of a woman who had "accidentally killed a child in her past and is now playing a grim reaper." 
Despite the controversy, Gayheart continued to land acting work after "Dead Like Me," including series such as "Nip/Tuck" and a series-regular role on short-lived 2006 series "Vanished." However, Gayheart's career took a hit in 2009 with the leak of a raunchy video featuring her, then-husband Eric Dane (they divorced in 2018), and another woman as the three cavorted together naked. Since 2009, IMDb lists a mere five screen credits for Gayheart.
Christine Willes teaches and returned to college to study directing after Dead Like Me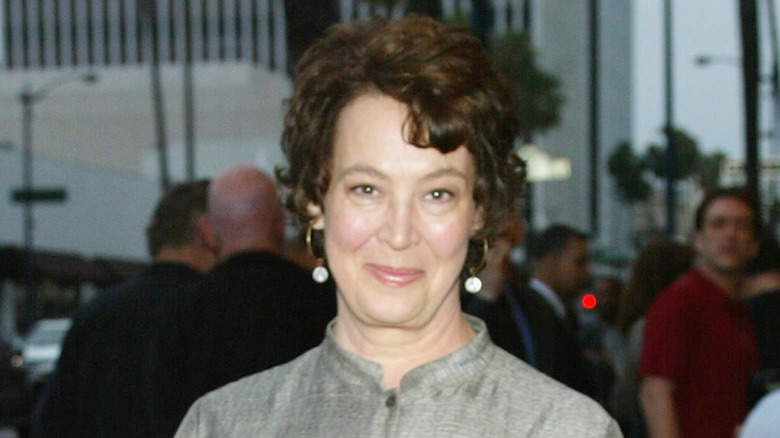 Vancouver actress Christine Willes had carved out a solid roster of screen credits when she was cast in "Dead Like Me" as Delores Herbig, boss of Ellen Muth's George Lass at Happy Time Temporary Services. When the show ended, Willes continued to rack up roles, including a 2020 appearance on Netflix's "Chilling Adventures of Sabrina". Interestingly enough, Willes also had a recurring role in a TV show that bore more than a passing resemblance to "Dead Like Me," called "Reaper." In that show — about a young man forced to work as a bounty hunter for Satan because his parents sold his soul to the devil — Willes played a demon named Gladys who worked at the DMV.
In addition to working steadily as an actress, Willes is also an acting coach through Coastal Acting Service Team. She also spent some time going back to school; in 2013, the University of Victoria's UVic News chronicled her direction of a student performance of Neil Labute's play "Reasons to Be Pretty" as part of her final thesis to earn her master's degree in fine arts in directing. 
Britt McKillip is a cartoon voice actress and country singer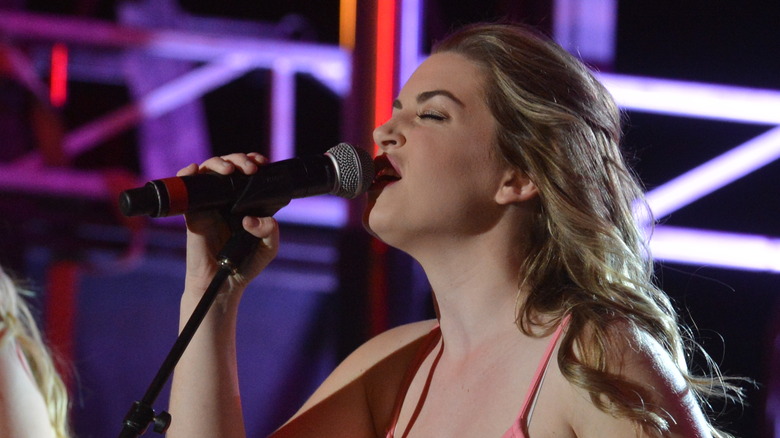 Britt McKillip was a member of the "Dead Like Me" cast, playing Reggie Lass, younger sister of George Lass. According to IMDb, McKillip had amassed more than 20 screen credits prior to "Dead Like Me" — an impressive accomplishment considering she was just 12 years old when she was cast as Reggie. 
Following the show's conclusion, McKillip continued to pursue acting, primarily as a voice actor for numerous animated projects ranging from "My Little Pony: Friendship is Magic" to "Lego Jurassic World: Legend of Isla Nublar." McKillip also embarked on a musical career; as the Maple Ridge News reported in 2017, she was also half of a country music duo called One More Girl, in partnership with her sister Carly McKillip. Their debut album, "The Hard Way," was released in 2015.
McKillip subsequently teamed up with Matt Rose to form Still Creek Crows, described by Aesthetic Magazine as an "alt-country pop duo." In February 2021, Still Creek Crows released their debut single "White Lines," along with an accompanying music video.
Greg Kean continued to act and teach theatre after Dead Like Me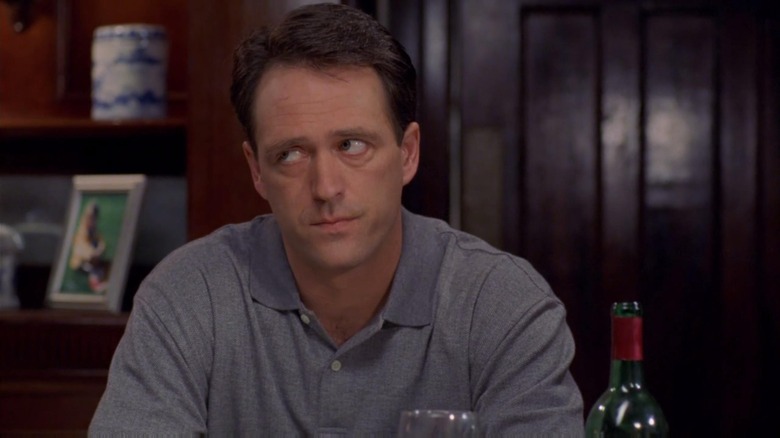 Ontario-born actor Greg Kean portrayed Clancy Lass, father of Ellen Muth's protagonist George Lass, throughout the run of "Dead Like Me." As his IMDb page demonstrated, after the show ended Kean continued to rack up screen roles in a variety of Vancouver-shot TV series, including "The Dead Zone," "Smallville," "Supernatural," "Psych," Colony," "The Flash" and "DC's Legends of Tomorrow." 
Meanwhile, according to information Kean shared on LinkedIn, he's also had a successful career as an acting instructor. In that regard, included among his achievements are being the co-owner and artistic producer at Vancouver's William Davis Centre for Actor's Studies, heading the department of Acting for Film and Television at the Vancouver Institute of Media Arts (VanArts), and becoming head of the drama department at Southepointe Academy.
Kean's bio at NorthernStars, a database of Canadian movies, also pointed out that Kean has performed onstage in a variety of locations, including Houston, Los Angeles, and Miami.
Crystal Dahl focused on writing after Dead Like Me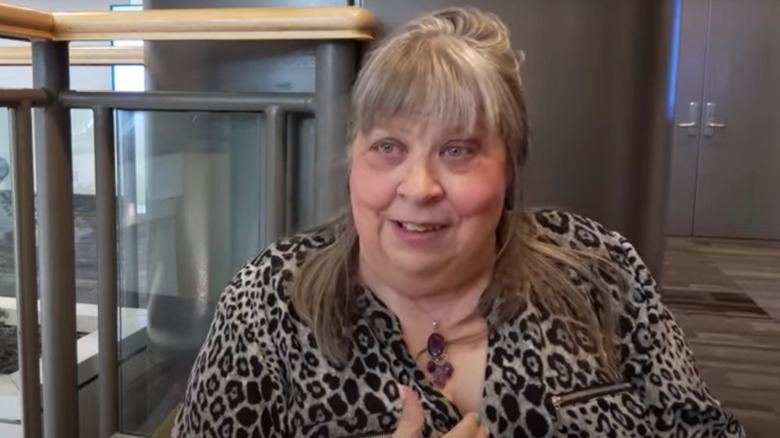 Crystal Dahl played the memorable "Dead Like Me" role of Crystal Smith, the quirky receptionist at Happy Time Temporary Services. As viewers learned in one unforgettable scene, Crystal had an alias (Jane Smith), could speak several languages (including Russian and Swahili), and was ex-Special Forces in Southeast Asia. After the show ended, noted IMDb, Dahl only had two subsequent credits: a guest spot on "CSI: NY" and reprising Crystal for the 2009 TV movie "Dead Like Me: Life After Death."
In her LinkedIn profile, Dahl noted that she's written for Examiner and HiveZine, and has authored a short story, "The Trip," and a novel titled "The Whisky Jack." 
During an extensive video interview, Dahl revealed it was a total fluke that she and her "Dead Like Me" character shared the same name, and admitted it caused "a lot of trouble" on the set. Whenever new directors came in, she explained, they would ask her name and her answer would inevitably spark confusion. "They didn't understand that I was actually telling them my name," she explained. "They thought I was being a method actress and being stubborn, and they had fights with me about my name."
Patricia Idlette joined a theatre company in Florida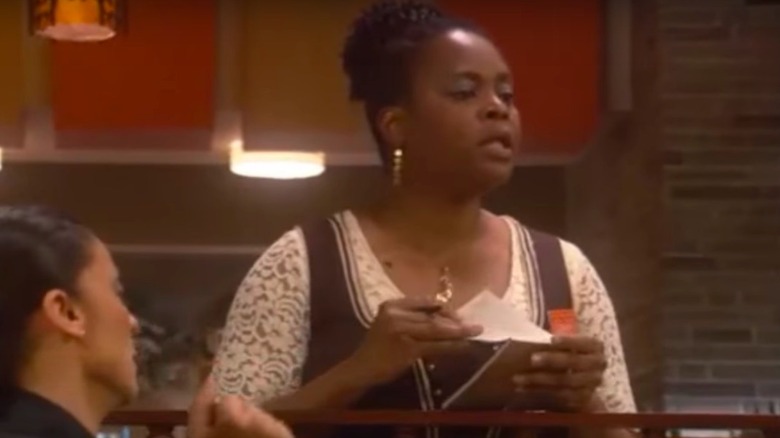 Actress Patricia Idlette is known to viewers of "Dead Like Me" as Kiffany, the server who waited on George, Rube and the other reapers when they convened at Der Waffle Haus to receive their reaping assignments. After the series ended in 2004, Idlette continued to act in Vancouver-based productions, with IMDb listing such screen credits as "The L Word," "Battlestar Galactica" and "Psych."
In 2008, Idlette discussed her recent move from Vancouver to her hometown of Fort Myers, Florida in an interview with Florida Weekly, and why she preferred acting onstage to screen work. "Television and film is so removed. You go in and do it. At my level, they don't want you to be too creative," she explained. "So your creative control is nil, when you're sort of a utilitarian actor like I am."
Idlette was able to find the level of creativity she craved in theatrical productions. According to her bio on the website of Florida Repertory Theatre, Idlette has been a member of the company since 2014. According to About the Artists, her stage credits since "Dead Like Me" have included productions of "Steel Magnolias," "To Kill a Mockingbird," and "The Miracle Worker."
Spencer Achtymichuk works for the Vancouver Police Department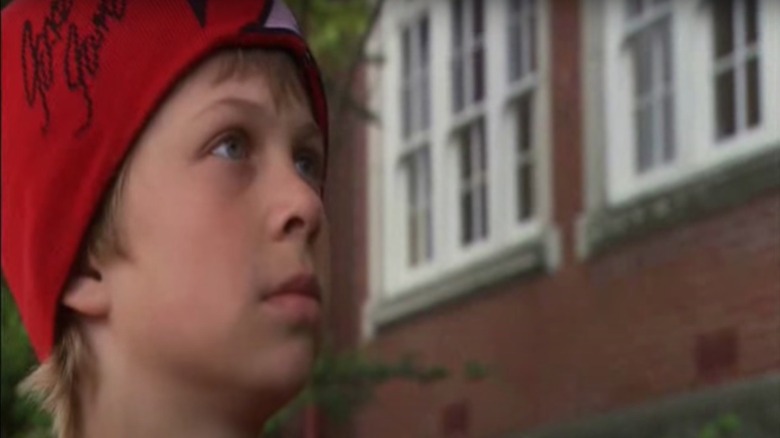 Spencer Achtymichuk made a few memorable appearances on "Dead Like Me" as Charlie, a child reaper whose responsibility was reaping the souls of pets, not people. According to Achtymichuk's list of screen credits on IMDb, he appeared in just three more TV series before his professional acting career apparently ended in 2007: "The Dead Zone," "Masters of Horror," and "Flash Gordon: A Modern Space Opera."
However, those weren't Achtymichuk's final performances in front of a camera. In 2020, he appeared in a video shared on Twitter by the Vancouver Police Department, in celebration of National Police Week. In the video, he introduces himself and informs viewers that he works in the department's Public Service Unit. "On an average day, we process police information checks for customers, process documents, offer a variety of fingerprint services, and field enquiries from the public and outside agencies, helping them get in contact with the appropriate resources," he says in a voiceover. 
Yeardley Smith will forever be known for voicing Lisa on The Simpsons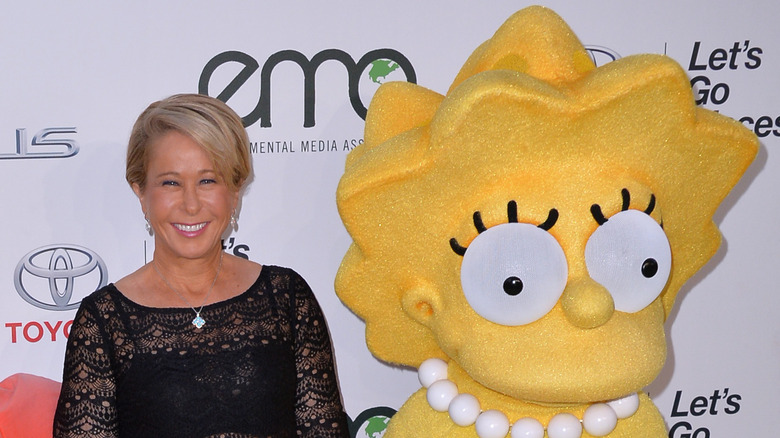 Yeardley Smith made two appearances on "Dead Like Me," playing a reaper named Penny (including one memorable scene in which she reaps the soul of an elderly woman, who's actually the daughter of Mandy Patinkin's Rube). 
While Smith has had several onscreen acting roles since "Dead Like Me" concluded — including guest spots on "Mad Men," "The Mindy Project," and "Mom" — she's best known for the off-camera job she's held since 1989: providing the voice of Lisa Simpson on hit animated comedy "The Simpsons." Giving voice to Lisa, Smith said in a 2005 interview with the Los Angeles Times, is "one of the greatest jobs in the universe. And I feel deeply connected to Lisa. I'm so proud of her."
In addition to her acting work, Smith is also highly active politically. In 2018, she donated $250,000 to the Human Rights Campaign's SuperPAC. The following year, the organization honored her with its National Leadership Award, with HRC president Chad Griffin describing the actress as "a true changemaker and extraordinary ally and partner in our fight to advance fairness and equality for LGBTQ people."
Source: Read Full Article